Back to top
NOW HIRING: BENEFITS SERVICES COORDINATOR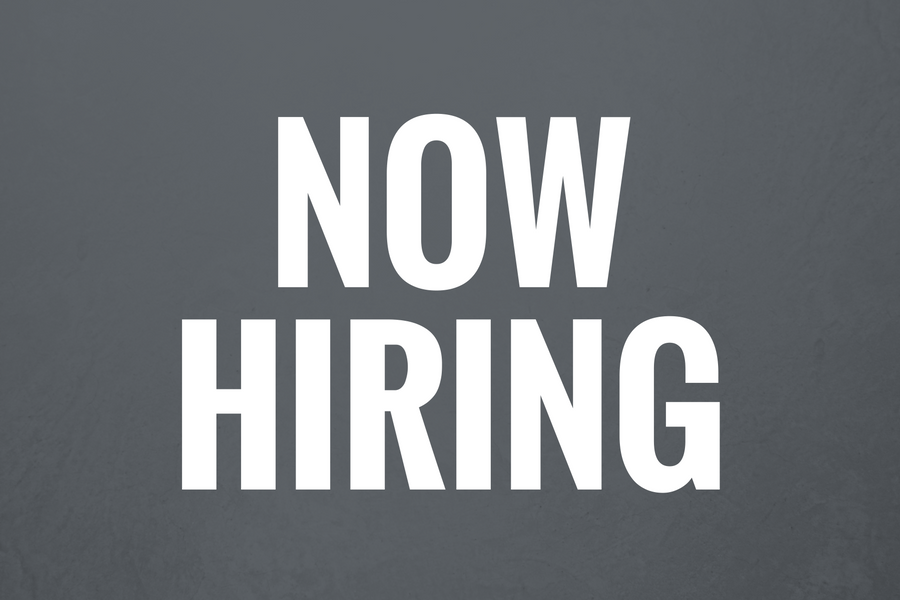 Beyond Hunger is harnessing the power of communities to end hunger. An award-winning direct service agency, we serve residents of 13 zip codes on the West Side of Chicago and surrounding suburbs. Last year we provided critical food assistance and programming to over 40,000 individuals. Our energetic and fulfilling work environment is resourced by an operating budget of $4.5 million, 13 full-time staff members, 5 part-time staff, 4 full-time AmeriCorps members, over 1300 active volunteers—and possibly you.  
Job Summary: As the Benefit Services Coordinator, you will connect individuals to vital benefit services, such as SNAP, Medicaid, and Benefits Access. You will ensure that eligible individuals receive the support they need through comprehensive intake, guidance during the application process, and collaboration with community partners. Your commitment to social justice and client advocacy, fluency in English and Spanish, and ability to meet and exceed goals will enable you to make a positive impact in the lives of our diverse client base. 
About you: 
You have a Bachelor's degree in a related field (e.g., social work, human services, public health, nonprofit management) or equivalent experience.  
You're preferably bilingual and can speak fluently in English and Spanish. You can travel between program locations when needed. 
You love helping others. Everyone at Beyond Hunger finds a way to offer direct service, but as part of the Social Services team, it's part of your daily routine. You make clients and your team feel heard by being a great listener, and you take steps to demonstrate humility even in the most challenging situations. 
You're persistent. Client advocacy at Beyond Hunger is much different than at many nonprofits. It's not the same scenario repeatedly and often involves creating new innovative ways to serve people better. You are dedicated to finding answers and solutions to address clients' concerns and won't give up when you don't know the answer immediately. 
You love keeping things organized. You possess exceptional case management skills, which are vital for effectively assessing client needs, developing comprehensive service plans, and coordinating necessary resources. Your strong organizational skills enable you to handle multiple client cases simultaneously, ensuring everyone receives the required attention and support. 
You have an eye for detail. On the Social Services team, your work will significantly impact our operations and the number of clients approved for benefits. We believe in completing applications accurately the first time. Your process-oriented approach ensures efficient case management and accurate data tracking of client applications, allowing us to promptly deliver the help they need. 
You are resourceful. You can find solutions with minimal resources and instinctively research information about your field to develop new ideas and stay current on policies. 
You are results-oriented. You hold yourself accountable to the program goals and stay aligned with agency-wide priorities with ease and minimal supervision. 
You preferably have a lived experience. We value the unique perspectives and insights that lived experience brings, recognizing how it can foster stronger client connections. Therefore, we strongly encourage candidates with personal experience receiving public benefits or facing food insecurity to apply and contribute to our mission. 
You believe in creating and maintaining safe spaces. You can work with and encourage interaction between people of all ages, abilities, and backgrounds. You go out of your way to independently research other cultures and social issues outside your own and often speak up when you feel something isn't culturally appropriate. Additionally, your proficiency in crisis intervention tactics and trauma-informed care allows you to respond effectively to individuals in crisis. You provide the necessary support and connect them to appropriate resources, ensuring their well-being and facilitating their journey toward stability. 
What you will be doing: 
Benefits Assistance and Client Advocacy (60%) 
Take the lead as the primary point of contact for benefits assistance at Beyond Hunger, acting as a beacon of support and empowerment within the communities we serve. 
Join forces with the Community Engagement & Benefits Outreach Coordinator to drive the day-to-day operations and seamlessly execute the Social Services program goals, ensuring successful implementation through effective case management strategies. 
Conduct personalized assessments to uncover client needs and expertly connect them to relevant organizations offering additional services and benefits. 
Be a catalyst for positive change by assisting eligible clients in applying for or renewing benefits, such as SNAP and Benefits Access. Whether during food distributions, walk-in hours, or over the phone, your goal is to connect at least 20 families to SNAP each month. 
Go the extra mile by following up diligently with clients who have completed applications or expressed interest in applying, ensuring no one falls through the cracks. 
Embrace the role of a dedicated client advocate, championing their cause by proactively addressing individual case issues and liaising with government agencies. 
Maintain meticulous records of client visits and calls in Salesforce, ensuring accuracy and timeliness in completing essential case management tasks. 
Empower and educate volunteers by delivering comprehensive training on the Social Services program and its benefits. 
Foster a culture of continuous improvement by spearheading the development of innovative systems and protocols, maximizing efficiency and effectiveness within the Social Services program. 
Community Outreach (30%) 
Conduct monthly benefit assistance at referral partner sites or community events, actively engaging and assisting individuals in accessing vital resources. 
Represent Beyond Hunger at case management-based coalition meetings, effectively collaborating with other agencies to handle individual client cases. 
Collaborate closely with the Community Engagement and Benefits Outreach Coordinator to establish strong relationships with existing and new referral partner agencies, expanding our support network. 
Attend food pantry distributions on Wednesdays and Saturdays, ensuring our presence and availability to potential applicants and fostering a welcoming environment. 
Actively participate in the Food Depository's BAN and SNAP Advocacy Network, sharing insights and challenges to drive meaningful discussions and collaborative solutions. 
Additional duties (10%) 
Immerse yourself in the transformative work of Beyond Hunger by actively participating in designated organizational committees, including the dynamic and impactful Racial Equity and Inclusion Committee. 
Seize opportunities for professional development, eagerly expanding your knowledge and skills to enhance your contributions to yourself and the organization. 
Play a vital role in shaping the future of Beyond Hunger by lending your expertise and insights to the interview process for prospective staff members, ensuring that our team remains diverse, talented, and aligned with our mission. 
Perform other duties as assigned by the Programs Manager based on your own professional development and organizational needs. 
Benefits: 
Annual salary of $44,000-$50,000 depending on experience. 
Health, vision, dental, and retirement offerings 
15 days of paid vacation 
15 days of paid holidays 
5 paid sick days 
Hybrid work schedule 
Paid professional development 
Environment:  Must be able to withstand looking at a computer for long time periods. We have a multi-level work area with administrative offices/workspace not fully accessible to the mobility impaired. Reasonable accommodations can be made to enable individuals with disabilities to perform the essential functions. The workplace is a smoke- and drug-free environment. We are an equal opportunity employer. 
Location: Onsite in Chicago and Oak Park (80%) and remote (20%). 
Typical Weekly Schedule: Tuesdays (9-6pm), Wednesdays (9-6pm), Thursdays (9-6pm), Fridays (9-6pm), Saturdays (8:30-12:30pm), Mondays (Off) 
How to Apply: Please apply by sending your resume to Nina@GoBeyondHunger.Org. Applications will be taken on a rolling basis.