Back to top
Now Hiring: Volunteer Coordinator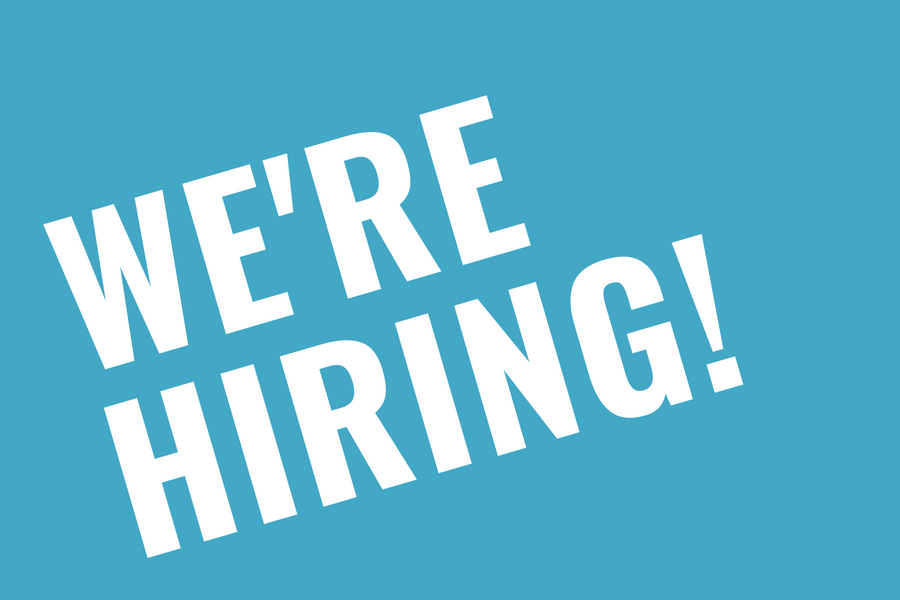 Beyond Hunger is harnessing the power of communities to end hunger. An award-winning direct service agency, we serve residents of 13 zip codes on the West Side of Chicago and surrounding suburbs.  Last year we provided critical food assistance and programming to over 40,000 individuals.  Our energetic and fulfilling work environment is resourced by an operating budget of $4+ million, 22 staff, interns and VISTA AmeriCorps members, over 1300 active volunteers—and possibly you. 
We are seeking someone as passionate as we are about ending hunger.  Someone who understands the power of service as an essential mechanism for community building.  Someone committed to creating a more equitable and inclusive organization and community.  With a variety of interesting and varied projects to keep you busy, this is your opportunity to play a key role in creating a hunger-free community. If you are a mission-driven, results-oriented, team player with attention to detail and willingness to learn, this position is for you.
Job Summary:  The Volunteer Coordinator will support Beyond Hunger's mission by managing the agency's volunteer program through a racial equity lens.  They will deepen connections with current volunteers while promoting service opportunities to schools, congregations, civic groups, and local businesses throughout the diverse communities we serve. This position also works to cultivate strategic partnerships through community outreach activities related to corporate volunteering.
Volunteer Management Responsibilities:
Foster a culture of respect, equity, community, and accountability within the volunteer community

Manage the agency's volunteer needs

Ensure that all volunteer shifts are filled on a timely basis

Coordinate with program managers to assess their volunteer needs regularly

Liaise with managers to cultivate and enrich current volunteer opportunities

Routinely engage in volunteer activities for events and food distribution programs to gain an in-person understanding of needs

Oversee volunteer openings and update volunteer portal as needed

Orient new volunteers

Provide timely response to volunteer inquires

Maintain general volunteer communications

Develop and disseminate volunteer marketing and communication materials – informational flyers, volunteer brochure, annual volunteer impact reports—to diverse community groups including Spanish-speakers

Write content for promoting and recognizing volunteers

Generate relevant content for social media accounts including regularly spotlight on the volunteer program and on individual volunteers

Implement a program of volunteer recognition

Assist in evaluating the volunteer program annually, overseeing feedback processes, analyzing data, and suggesting program modifications with the team as indicated
Community Outreach Responsibilities:
Oversee outreach work in collaboration with program managers and Development staff

Discern, participate in, or organize community outreach efforts to learn more about the communities we serve

Educate the communities we serve about Beyond Hunger, its programs, activities, and projects

 

Cultivate strategic corporate partnerships in collaboration with Development team that promote volunteer opportunities
General:
Attend all agency meetings and other community meetings as indicated

 

Work collaboratively with agency staff and partner organizations

Represent Beyond Hunger in a professional and ethical manner

Maintain an active team approach in all activities

Other duties as assigned
Qualifications, Knowledge, Skills: 
Interpersonal/Communication

Excellent engagement skills, ability to work independently and as part of a team

Excellent interpersonal and problem-solving skills

Strong written and oral communication skills

High energy and passion for Beyond Hunger's mission

Strong organizational and time management skills, attention to detail

Ability to maintain confidentiality and have a diplomatic attitude

Ability to attend some evening and weekend events

Fluent in Spanish highly desired (speak, read, and write)

Community-building skills

Dedication to racial equity, including willingness to discern and dismantle systems of oppression that further inequities within the agency and the community

Community-building Focus--view service as an essential component of strong communities not just a means to staff an agency

Ability to influence and engage a wide range of people to build and sustain relationships

Ability to maintain positive relations with and between volunteers, co-workers, business partners, congregations, civic groups, funders, and others

Skilled in interacting effectively with persons of diverse backgrounds

Technical skills

Proficiency in Microsoft Office/Excel/Teams

Familiarity with database management, Salesforce experience a huge plus
Education:  bachelor's degree or related experience including experience coordinating volunteers.  Demonstrated success in managing and forging working relationships with diverse groups of individuals.
To apply, send cover letter and resume to Sarah Cannington:  cannington@gobeyondhunger.org by August 14, 2023.