Pantry Pulse Fall 2017
Our Fall 2017 newsletter includes stories on the incredible time and energy that goes into twice-weekly food distribution, a special-needs group that tackles pounds of fruit every week, and one family's experience with our Summer Meals program (spoiler, to them, it's more than just a free lunch). 
MANY HANDS MAKE DISTRIBUTION WORK
Oak Park River Forest Food Pantry fights hunger in many creative ways. Certainly, the foundation of this fight is our twice-weekly Food Distributions. Every Saturday and Wednesday we open our doors and pantry shelves so those who struggle can keep their families fed when money is tight—or non-existent.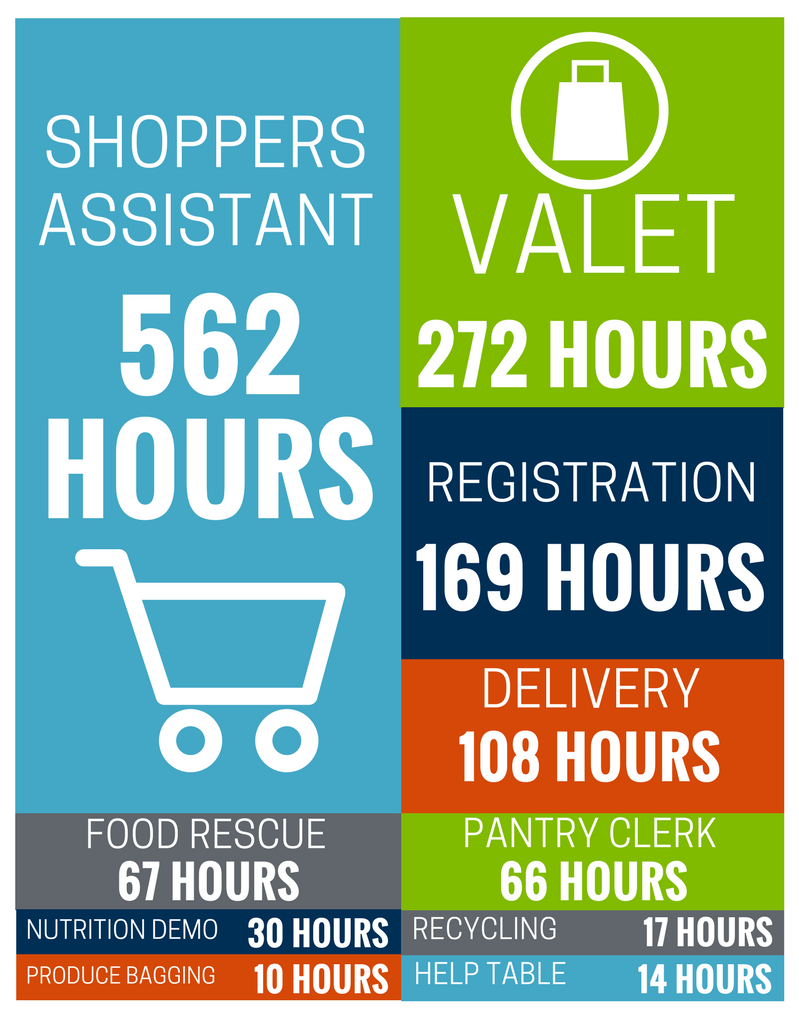 This operation has run smoothly for so long that it's easy to forget all the volunteer and staff time that makes Distribution possible. Six days a week we are busy unloading trucks, organizing food, picking-up rescued food, recycling cardboard, prepping for nutrition demonstrations, reporting data, and so much more.
To get a sense of this massive operation, let's take a look at June 2017. Volunteers and staff worked a total of 2,155 hours to make Distribution happen! And that does not include time spent on any of our other programs.
Nearly every day, volunteers pick up food our generous rescue partners, securing fresh produce, meats, dairy, bread, and shelf-stable products from a variety of community grocery stores and restaurants. Three times a week, volunteers meet delivery trucks, receiving and storing literally tons of food—five to seven tons of food each week! After the food comes in someone (lots of someones) recycles pallets of cardboard and creates hundreds of bags of "grab-and-go" produce.
When Distribution time rolls around, volunteers register clients, assist shoppers, carry groceries to cars, and help with nutrition education. Naturally, the Pantry is not in pristine order after serving hundreds of people, so once Distributions are over the Pantry needs to be cleaned and reorganized. More volunteers!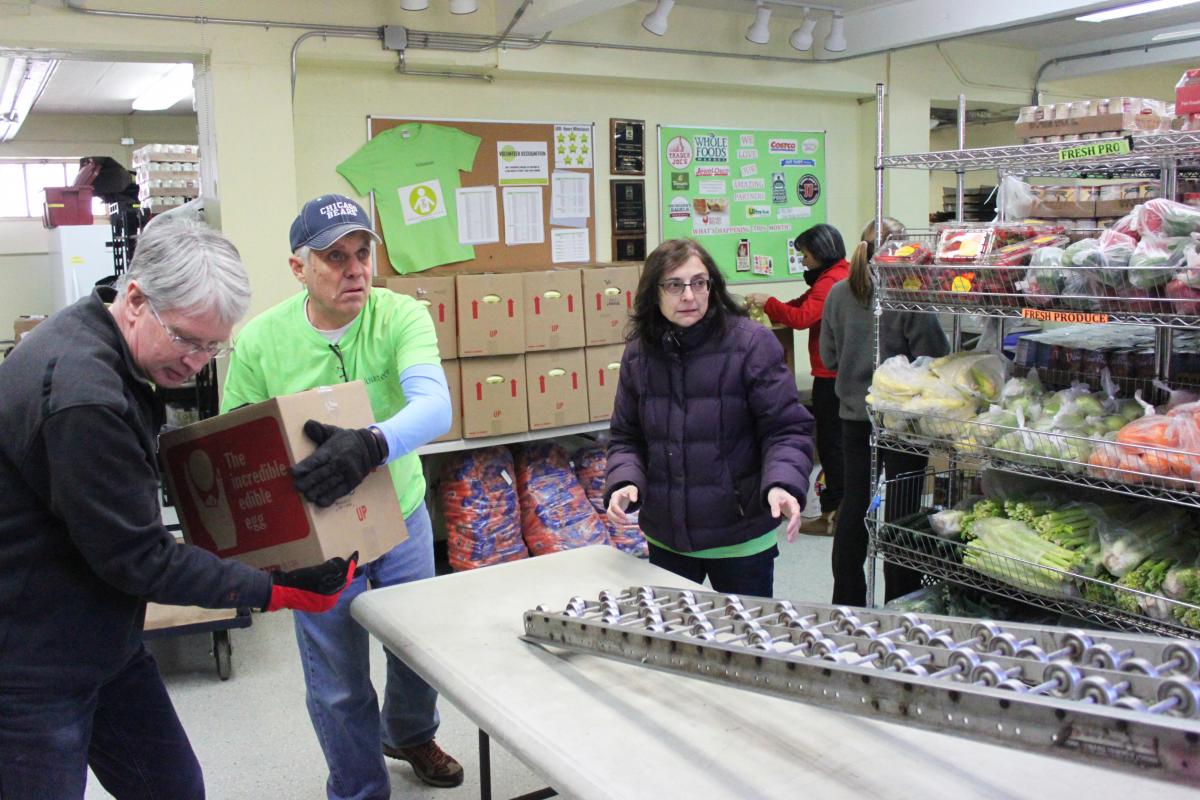 Nearly all of the Pantry's 12 part-and full-time staff members support Distribution in some way. Between managing volunteers, inventorying and ordering food, planning and leading nutrition education, helping clients, and managing back-end databases and reporting, our staff racks up just shy of 800 hours each month making Food Distributions possible.
Over 2,000 total monthly hours full of compassion, expertise, kindness, and straight-up sweat make our Distributions possible. Hour by hour, the Food Pantry is on the front line in the fight against local hunger.
---
SEGUIN'S HELPING HANDS LIGHTEN THE PANTRY'S LOAD
It's Thursday morning at the Pantry, and Seguin volunteers are sorting and bagging crates of bananas for Saturday's distribution. With eager hands and a cheery attitude, these dedicated volunteers with special needs are making a difference at the Pantry every Tuesday and Thursday.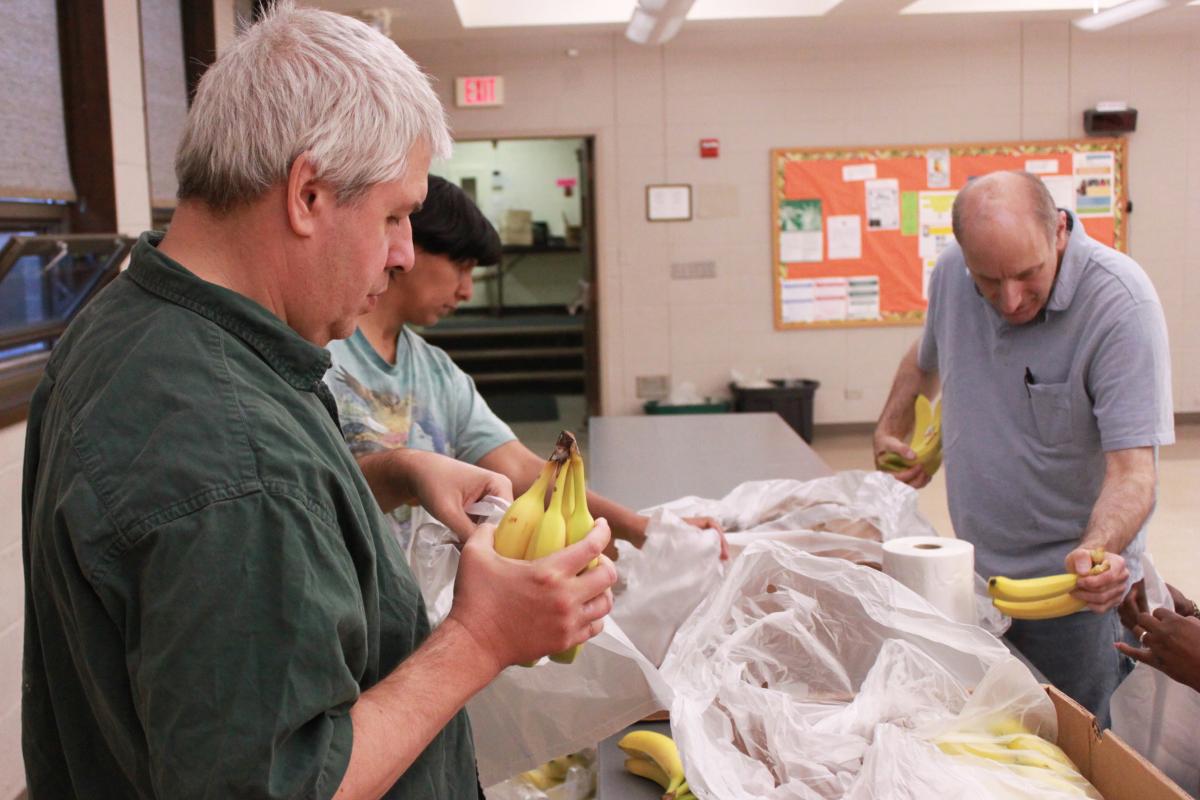 How much difference? According to Pantry Volunteer Coordinator, Ricardo Garcia, volunteers from the two participating Seguin locations – Oak Park and Berkeley – have logged over 600 hours bagging over 100,000 pounds of produce!
Whether they're sorting oranges, grapes, peppers or potatoes, they all agree their Pantry shift is time well spent. "I'm glad to be here!" smiles Mary. Her favorite part? Without hesitation, she answers, "Helping out," as Richard quickly chimes in, "Everything!" and Teddy and Scott smile, adding, "Bananas!"
Even if a delivery truck is delayed, there's always something valuable for volunteers to do, whether it's helping pack Home Delivery food bags, or sorting condiment packets or diapers, explains, Kim Banks. Banks, is a Seguin Berkeley Life Skills Instructor, providing transport and supervision to the group. She adds, "The Food Pantry and Ricardo embrace us without a problem, our group loves coming here and it's so worth it to see them gain new skills."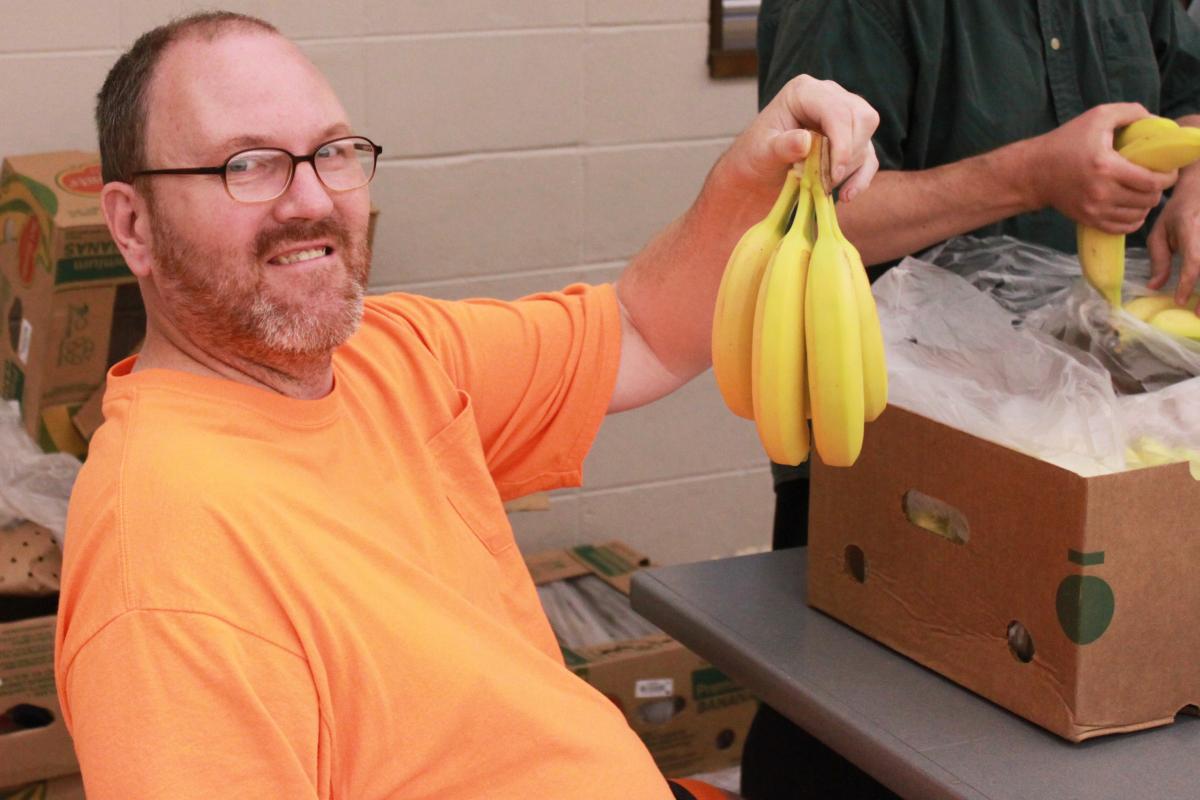 Program coordinator Yazim Roman agrees. "This experience has been amazing for our group to learn concepts, follow directions, practice math & counting, and understand they are supporting others by what they do. It's a win-win. Engaging in meaningful activities and making connections can lead to greater life independence, which is our goal. Attending the Pantry's annual Volunteer Appreciation Bowling Party is also a highlight. We are so grateful for this continued opportunity," says Roman.
But they're not the only ones grateful. Seguin volunteers bring a positivity and excitement to the Pantry. Something all Pantry staff can agree brightens their day. That, and they're really good at bagging produce.
---
OFFERING A TASTE OF AMERICAN CULTURE, AND A FREE LUNCH
This year marks the third successful run of the Pantry's Summer Meals Program.  For one immigrant family, attendance over the past three years has provided them more than free meals. It has been a way for them to integrate into the community.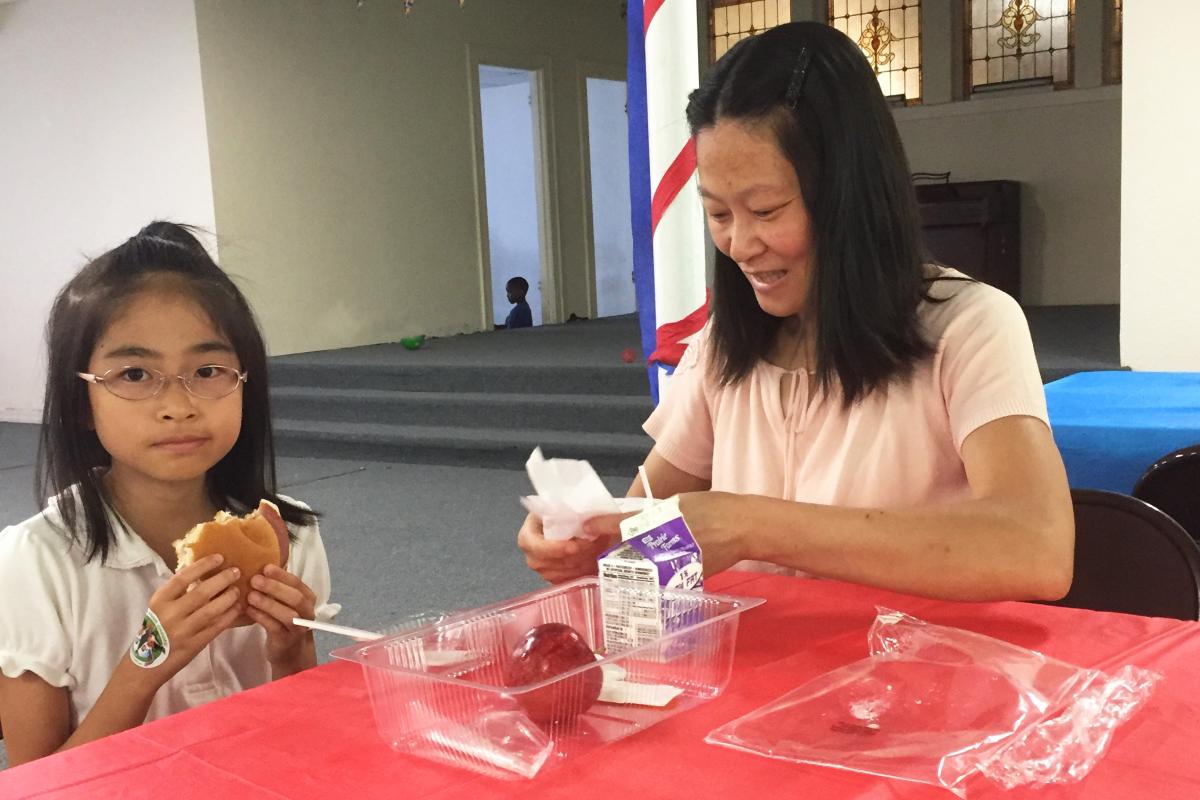 Angela and her 9-year-old daughter Miya have come to all 3 iterations of the Food Pantry's summer meal sites.  In the process, they have been exposed to classic American fare. "The lunches offer mostly American style food, and being from China, this is a great chance for my daughter to experience different choices, and for me to learn how to cook the same way for my children," Angela explains. 
The opportunity to integrate with other families has been pivotal.  "I consider myself a new immigrant, and we don't have a lot of chances to blend into the community and get to know people.  Because kids go to school and now it's summer vacation, if they don't go to camp, life can be boring at home.  Miya tells me, 'I have fun over there and I get to do a lot of things we don't do at home, like arts and crafts, and games.'   I work part-time and don't have the time or supplies to satisfy her needs, and here there is the opportunity. That's why we keep coming back.  Plus, she also loves the free items from the library book bike on Wednesdays," Angela continues, smiling. 
"Also, for myself, I get the chance to get to know other parents and other people.  Otherwise, I feel a bit isolated.  Here, you come and can talk, and share your experiences and stories, how to take care of children and how to cook, so for me, its an easy way to blend with another group.  That's what I like best about the program," she says.
The kind enthusiasm and patience of Pantry staff and volunteers also impress Angela.  "Everyone is treated nicely here, and you get to eat for free!" she exclaims.  But she still feels the stigma of the program, "Some people may have a biased opinion that this is a program only for low-income people, but I don't think that way." This stigma she feels often prevents her from talking about it with acquaintances, instead assuming they saw the same flyers she saw.  "There's information everywhere, at the library, via email, and postcards.  So if they don't come, it may be because they work and can't make it," she says. 
Her older son, now 14 years old and in high school, used to come to the YMCA site a few years back, where older boys would often hang out and play basketball, but he no longer comes.  "He's not comfortable, he's a teenager, and has that biased opinion," explains Angela.  "But I tell him this program is for everybody, they don't ask for your income or judge you by your clothes, and you eat free.  Imagine, I would spend hours cooking for you!"  she says, laughing. 
But regardless of her son's opinion, Angela and Miya agree this year's program is the best yet, and they'll surely be back again next summer.
---
WE'RE GREATFUL FOR THE FOLLOWING GRAND SUPPORT IN FY2017
Amazon Smile Foundation
Baird & Warner Good Will Network Fund
Bonnie Brae LemonAid Stand
The Catholic Bishop of Chicago – Rice Bowl
Combined Federal Campaign - 16079
CROP Hunger Walk – HWW
Economy Shop
Entrepreneur Leaders in Philanthropy Fund, a giving group of the Oak Park-River Forest Community Foundation
Exelon Dollars for Doers
EverThrive Illinois
The Forever Fund
George M. Eisenberg Foundation for Charities
Greater Chicago Food Depository
Healthy Communities Foundation
Kraft Foods Group Foundation
Illinois Conference of the United Church of Christ
Laughing Acres Family Foundation
Lumpkin Family Foundation
Manaaki Foundation
MB Charitable Foundation
Moller Family Foundation
My Emma Email Marketing
Oak Park River Forest Community Foundation
Retirement Research Foundation
St. Giles Family Mass
Thrivent Financial
U.S. Department of HUD, CBDG grant from Village of Oak Park
United Way
United Way of DuPage/West Cook
United Way of Metropolitan Chicago
Vitamin Angels
Walmart Foundation
---
TICKETS ON SALE NOW!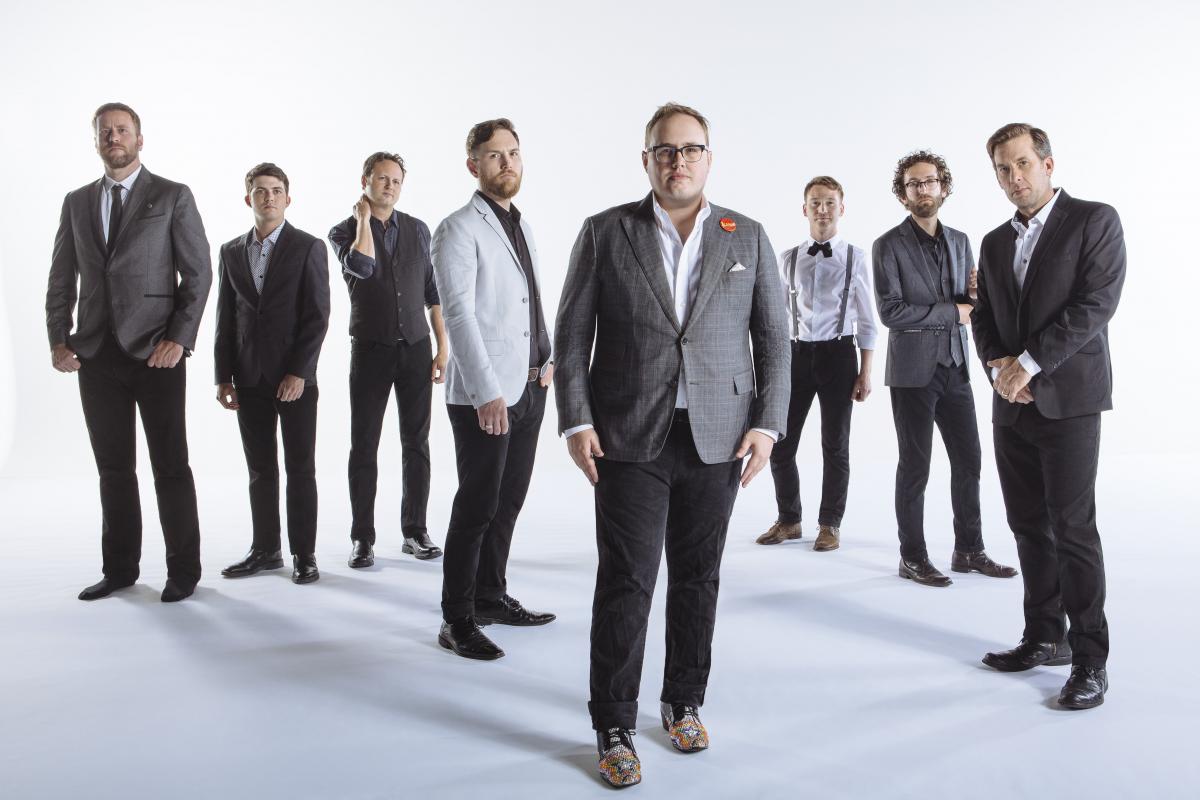 Join us for our fall benefit concert featuring, St. Paul and the Broken Bones!
Friday, Nov. 17: Thalia Hall, Chicago
Saturday, Nov. 18: FitzGerald's Berwyn