Sarah: Busy Week and Meat
When I offered to blog/ participate in the SNAP Challenge with my team at Beyond Hunger, I forgot it was back to school week for my middle schooler. I didn't yet know that my spouse would be working overnight this week. And I really didn't take into consideration that with the kick off for Hunger Action Month happening at the same time - my work week would be BUSY. 
As the week began, I immediately pushed my 5 day commitment to the next day to begin using the items I'd already shopped for. We were overwhelmed, our timing was off, and we caved to carry out on the first day we were to start the challenge.
I did my shopping last week, luckily, or I would have really been in a bad position to start the challenge.  I didn't do too much to plan my menu ahead. And I realized as soon as I left my house, that meal planning would have made this a bit easier. I only planned Turano's. With all of us being home for lunch, I prioritized the buns the kids like as the purchase that would direct the use of the rest of my budget. 
So FIRST STOP Turano's.
And I drove there. On the way I realized that just my trip—driving to one location and then going to another was a privilege of my income. I'd forgotten, before my second child was born and after we sold our bakery in Palos, I would often not drive places because I was worried we wouldn't have  money for gas. I regularly made decisions about what items we could purchase skipping luxuries like soda or chips. You can listen to me talk about my realization here. 
SECOND STOP Aldi.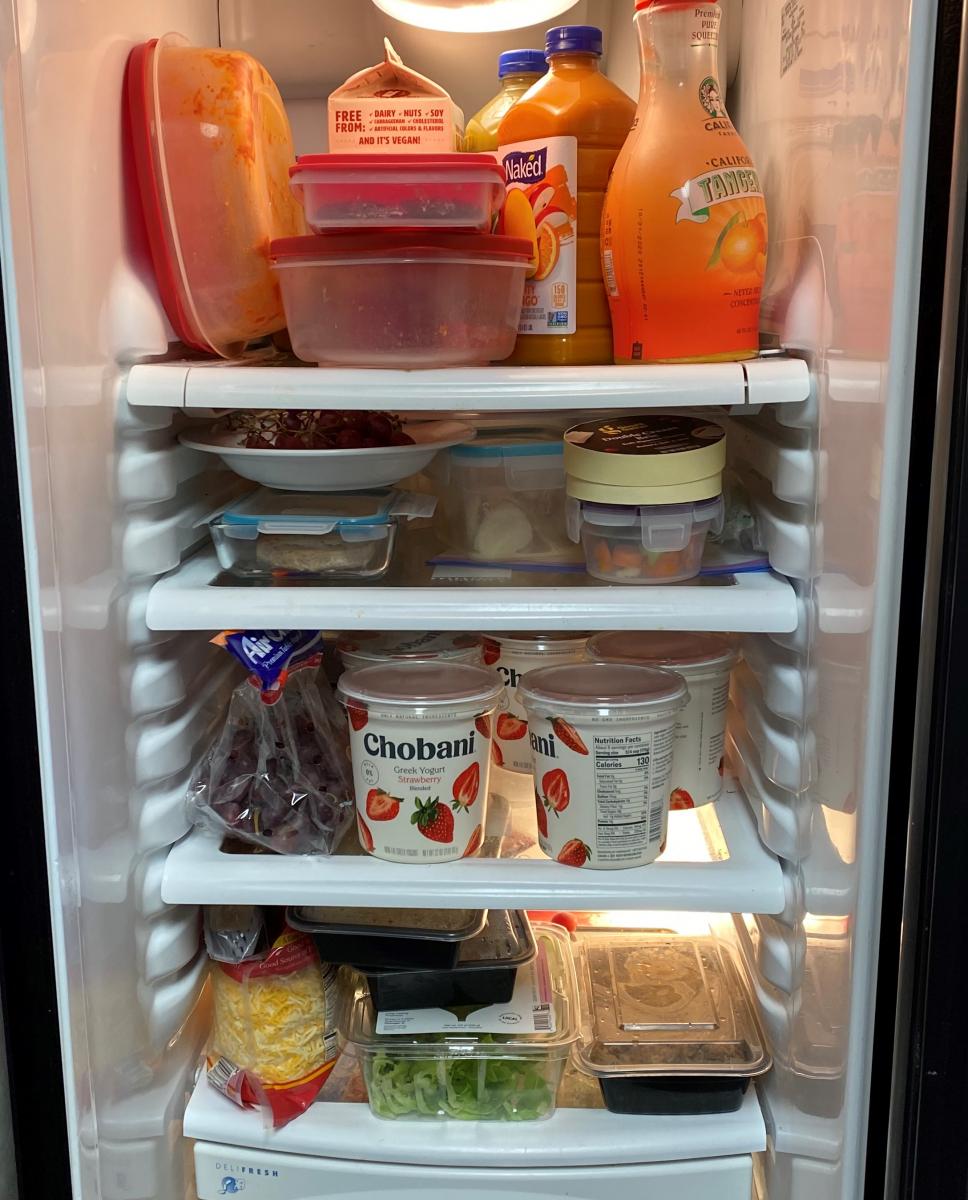 I shop everywhere for groceries right now.  We are members at Sugar Beet Food Co Op and I head over regularly for fresh produce. I did a majority of our shopping at Sugar Beet during much of quarantine. They have a link match program too. You can download their flyer here. I like to treat my teen to Chobani Strawberry yogurt in the big containers so my grocery shopping often involves a quick stop at Pete's or Jewel. But Aldi is often the base for much of our staple items and I knew I could find some great prices. I thought it was best to finish my budget there. Also I didn't want to overbuy the food for the week to avoid waste.  So I kept in mind while shopping that I would budget for a few items already in my pantry (so much pasta in our house)  as if I had put it in my cart.  
I knew, while at Aldi, I had to prioritize fresh fruit for my fresh produce first and then I could purchase our vegetables frozen. I also had to purchase items that would "keep" as we had quite a bit to get through in our fridge already. My fridge, right before I went shopping, looked like it had been taken over by the whim of my teen. And I kept thinking about the story from one of our clients who has benefitted from the extra SNAP allowance during COVID—she is able to give her children a choice before she goes grocery shopping with that extra. 
The cost of frozen vegetables is very reasonable. I know that the flash freezing helps maintain the nutrients and that frozen (over canned) is not going to include additional sodium. And I can count on my children eating frozen broccoli or the mixed veggies. So it is a guarantee it will get eaten and I won't waste food or food dollars.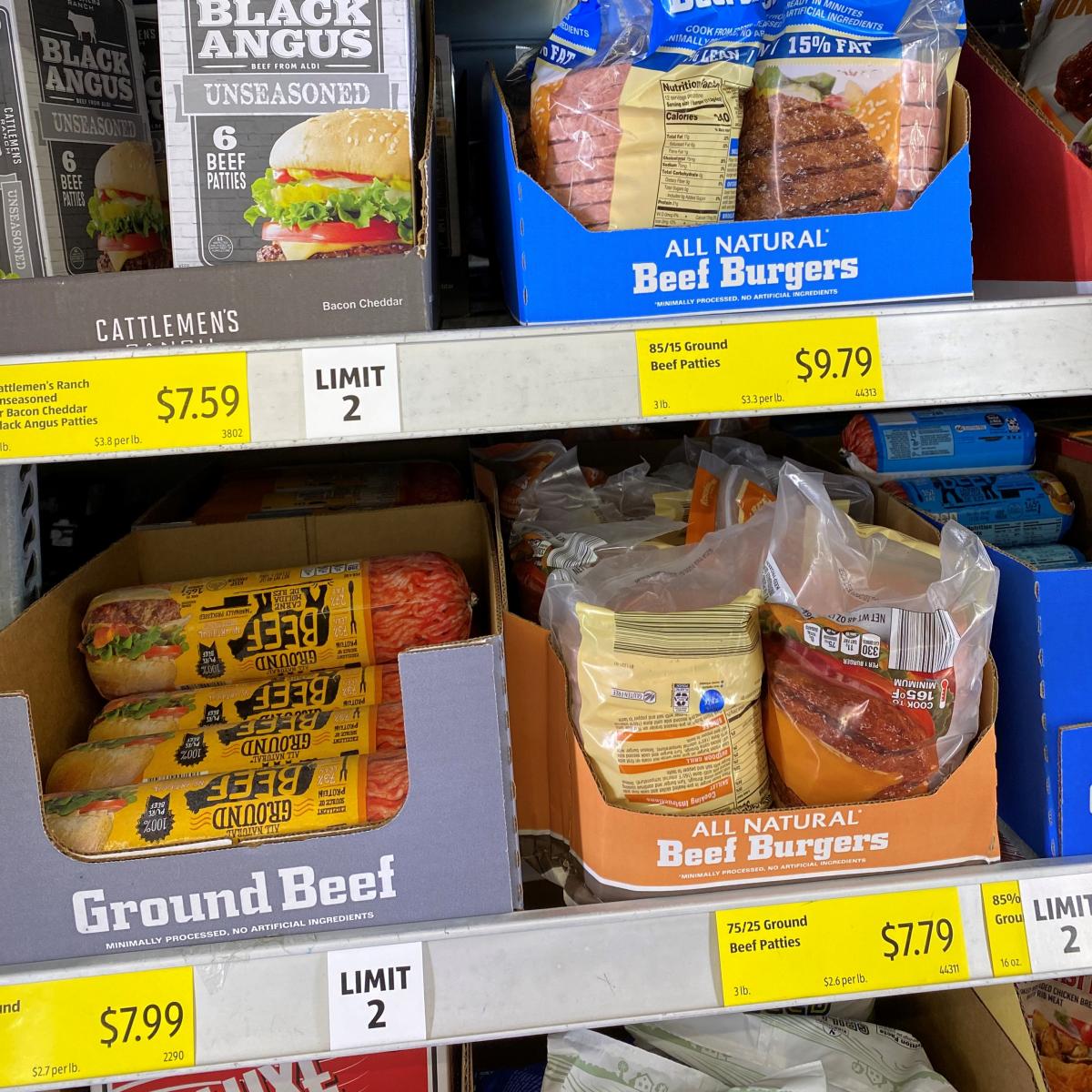 Meat is kind of a luxury. The cost of my teen's burger obsession was going to hurt my chances of shopping and hitting the budget so I was glad to see some better prices on ground beef and I decided we would make our own beef patties instead of purchasing premade ones. And, I planned for one fun dinner night when I saw a great price on Pork Tenderloin.
I did it. I didn't go over my shopping budget and had those few extra dollars so that I could count two of my pasta boxes and a bit of rice in the pantry in my SNAP Challenge budget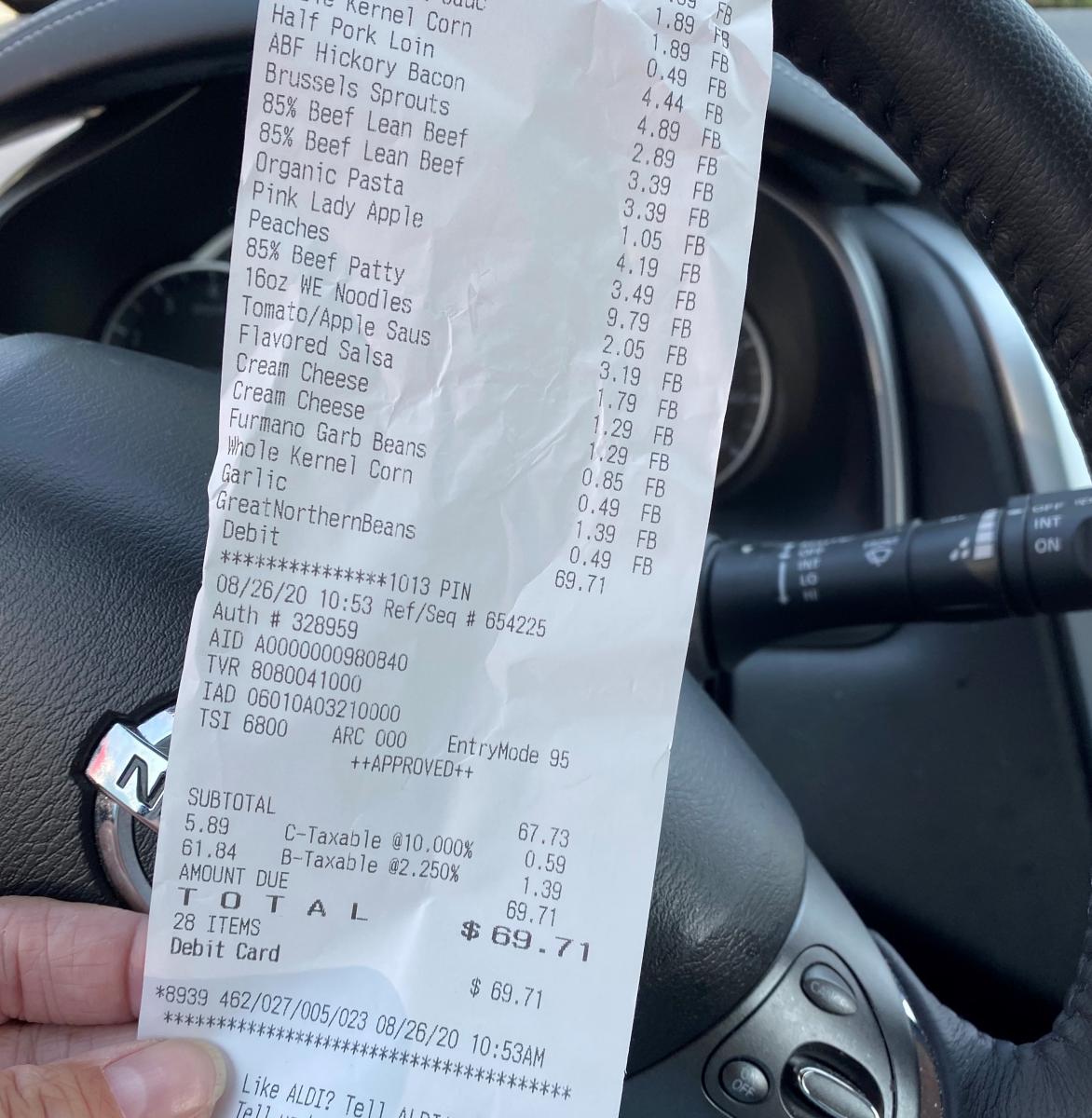 . 
I brought all of those groceries home and put what I could in the freezer so that it would keep for the next week as we started the challenge.
The results of my non-plan shopping has made for a bit of a dull food week so far. The first few nights we had pasta with ground beef and frozen mixed veggies. My teen has had a hamburger for lunch each day. And breakfasts were horribly planned so far. The kids really did NOT have good breakfasts this week. It seemed easier to budget for dinner and breakfast was far from my mind while shopping. Yet one more good personal reminder as to why school breakfast and lunch programs are critical.
Tonight we will have that pork tenderloin with some rice I had a bit of in my pantry and some white cannellini beans with spinach and garlic. It will be a welcome break from meals we've had so far this week -- which got very boring. I'll finally have a bit of time to cook that today.