Stephanie: A daily grocery budget of $4.64 is no joke!
Q: What do you get when you combine a melon with broccoli?
A:  Melancholy
Planning three meals a day that are nutritious and flavorful on $4.64 is a chore. This is the reality for neighbors enrolled in SNAP (Supplemental Nutrition Assistance Program). Formerly known as "food stamps", SNAP is sometimes not just supplemental to grocery budgets, but the only way people experiencing hard times can purchase food.
This week I am joining Beyond Hunger staff, volunteers, and board members in the SNAP Challenge. Similar to previous years on the Challenge potatoes, bread, and eggs are foundational food items of my diet this week.  Reasonable prices at Aldi made it possible for some bonus additions to the grocery cart such as canned black beans, one head of cauliflower, a few carrots and bananas.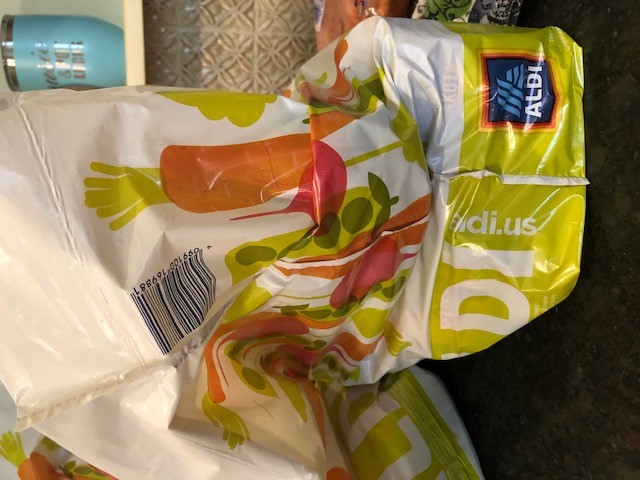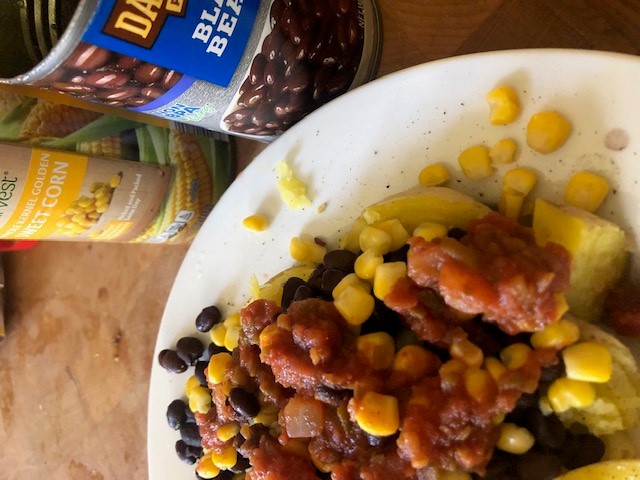 On the SNAP Challenge, my meals lack the nutrition, variety, crunch and color I savor and strive for.  Our garden "popped" this week, and dozens of freshly picked tomatoes, cucumbers, and cantaloupe are resting on the counter. They are not allowed on the Challenge. The fridge and pantry are full of food  also not allowed. My mood is affected and I am reminded of how often I reach for snacks like popcorn, fruit, and veggies & hummus without thinking.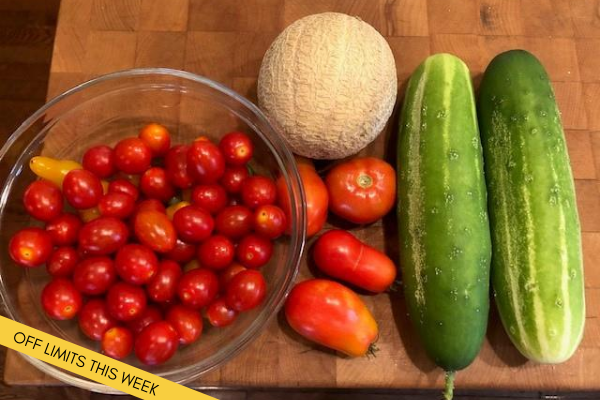 Q: What do you call an angry pea?
A:  Grumpea
"Grumpeaness" is a thing, but any feelings of mild frustration while eating on this limited budget are quickly released. My full but unsatisfied stomach = awareness of privilege. For me this is less than a week.  If we gained awareness and perspective in past Challenges, it is in concentrated form in 2020. The pandemic, rising unemployment, and general suffering experienced by many are constant and acute reminders of the importance of federal programs like SNAP.
Truly, Hunger is no joke, and September is Hunger Action month. Beyond Hunger's service offerings are helping to meet the need. Let's take action together by donating food from our pantries, our overflow garden fruits and vegetables, and/or money.  Did you know that $1 can provide 3 meals? www.gobeyondhunger.org/donate.
-Stephanie Schrodt, Beyond Hunger Board President
Catch up on all that is happening during Hunger Action Month