Back to top
Volunteer Inclusion Specialist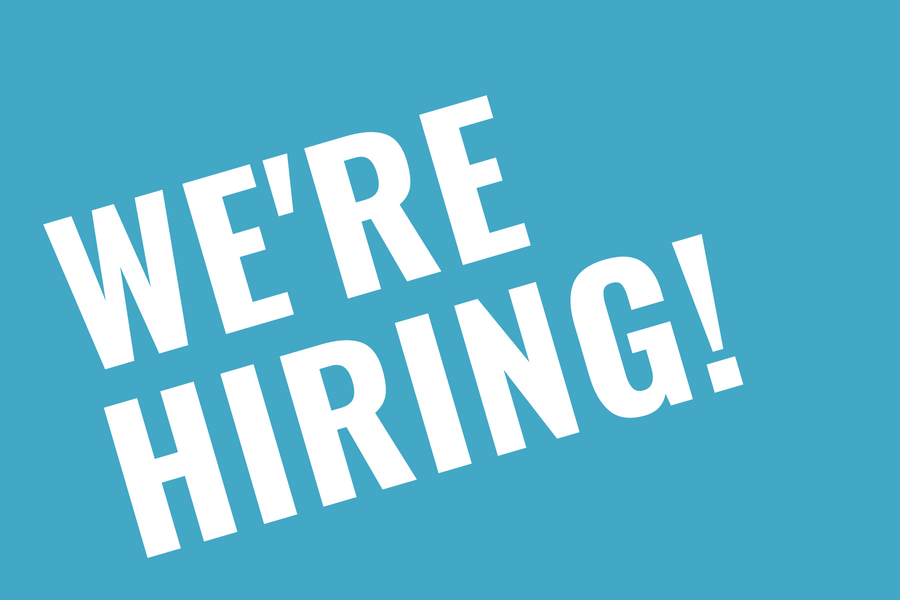 AmeriCorps Member Job Description
Job Summary:  
The Volunteer Inclusion Specialist supports Beyond Hunger's racial equity work by actively promoting volunteer opportunities to targeted congregations, civic groups, and local companies. They manage the volunteer database, provide leadership in developing volunteer recognition opportunities and virtual training modules, and assist with assessing the volunteer program.
 
Essential Duties and Responsibilities:
Volunteer Management:
Work with Volunteer Talent and Inclusion Manager (VTIM) to develop annual volunteer goals and work plans
Help meet Beyond Hunger's program needs by recruiting and training volunteers, including specialized volunteers as needed
Utilize a racial equity lens to assess current volunteer recruitment and onboarding strategies to break down barriers to participation
Develop online/virtual training modules for individuals and/or groups
Manage the volunteer database, trouble-shooting technical issues with volunteers, generate monthly reports as requested
Provide backbone support to volunteer leadership and ambassador groups
Ensure volunteers are scheduled for all needed shifts
Ensure relevant volunteer data is collected and maintained
Generate data reports monthly
Volunteer Appreciation: 
•    Assist in developing and planning volunteer appreciation events
•    Manage all aspects of monthly Volunteer E-newsletter to promote volunteer opportunities, program needs, and recognition of volunteers.  Work with Communications Manager to align messaging
•    Ensure regular stewardship of volunteers by drafting weekly personalized thank-you letters, and other necessary correspondence as needed (court hours reports, letters of reference, etc.)
Outreach: 
•    Assist in building relationships with local schools, businesses, community/civic groups, and congregations to cultivate broader engagement.  May include weekend and evening meetings potentially off-site from time to time in conjunction with food drives, etc. 
•    Attend volunteer fairs and volunteer recruitment activities as assigned
•    Provide backbone support to Client Advisory Council
Recruitment:
•    Develop recruitment strategies to engage a more diverse volunteer population more reflective of the communities we serve
•    Promote volunteer opportunities through inhouse Volunteer E-newsletter, external volunteer search platforms, or other venues to broaden outreach
•    Work with VTIM and Development team to deepen relationships with targeted groups, businesses, and congregations through volunteerism
•    Participate in and potentially lead monthly training sessions 
Other Duties:
•    Engage in professional development webinar trainings as instructed by VTIM
Qualifications: 
•    At least 21 years of age or older.
•    A Bachelor's degree or equivalent experience in Human Resources, Business, Sociology or Communication preferred
•    Minimum of one-year experience working with volunteers  
•    Passionate about hunger and food insecurity
•    Strong computer skills 
•    Strong oral and written communication skills - ability to communicate effectively across age, race, class, ability, and gender is critical
•    Costumer service orientation, dedicated to helping people live out their values 
•    Must be a team player and detail oriented
•    Ability to work under pressure and with short deadlines
Member Status Hours:
Full-time AmeriCorps Member; 1700 hours to be completed within contracted timeframe. Routine schedule is Monday through Friday but must be willing to work occasional evening and weekend hours.
AmeriCorps Program Benefits:
•    Living Allowance: Approx. $16,000 annually distributed bi-weekly
•    Education Award: Upon successful completion of 1,700 hours of service, receive an education award from the National Service Trust of $6,345
•    Student Loan: forbearance during term of service
•    Health and dental care insurance for the AmeriCorps member 
•    Childcare assistance if needed
•    Eligibility for additional scholarships at leading colleges and graduate schools 
•    Networking sessions and professional development 
•    Leadership development trainings
To apply:  Send resume and cover letter before January 3rd, 2022 to Monnette@GoBeyondHunger.org.