Back to top
Donate a CAN for H.A.M.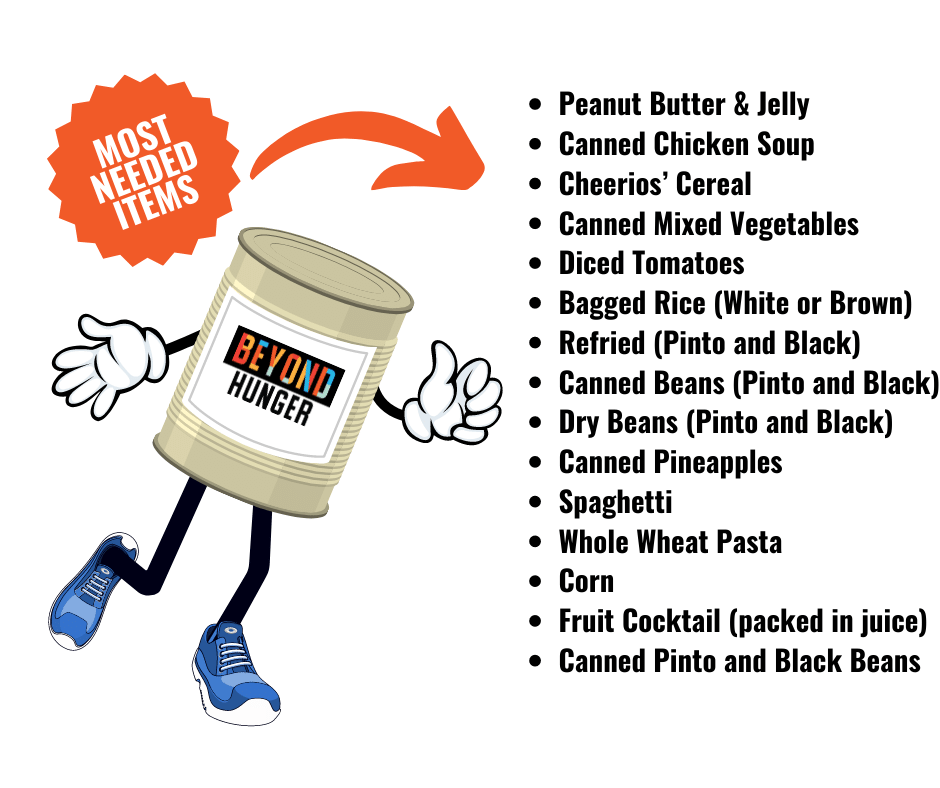 Help us stock our shelves this September. 
At a time when we are experiencing a 40% increase in participation across our programs - your support helps us manage the exponential impact of our own rising food costs just as more and more community members are picking up groceries to help feed their families. 
DROP OFF LOCATIONS:
Play it Again Sports Forest Park.  Located at 7443 Madison Street, Forest Park. Visit website for open hours.  Play it Again Sports is an active community partner. At any point in the year you can bring in your "like new" sports equipment and choose to donate the proceeds to Beyond Hunger!  
Stern Glass Works. Located at 817 S. Oak Park Ave, Oak Park. Visit website for open hours. Stern Glass Works has recently opened in Oak Park and is already planning some fun ways to support Beyond Hunger this winter.
Beyond Hunger. We are located in the lower level of First United Church of Oak Park. You can drop off all donations during open hours on Monday, Tuesday, Thursday and Friday between 9:00 AM and 4:00 PM. Please do not drop off items on Wednesdays and Saturdays as we are busy serving clients. Donations may be dropped off at the delivery drop-off window which is located in the rear parking lot near the children's play area.  Please ring doorbell.