Beyond Hunger provides hunger-relief programming and services to 13 zip codes across Cook County, including portions of Chicago and its near-west Suburbs. Our service offerings seek to provide the food, resources, knowledge, and skills people need to live healthy, active lives. Join our team and be part of our effort to end hunger permanently in our communities.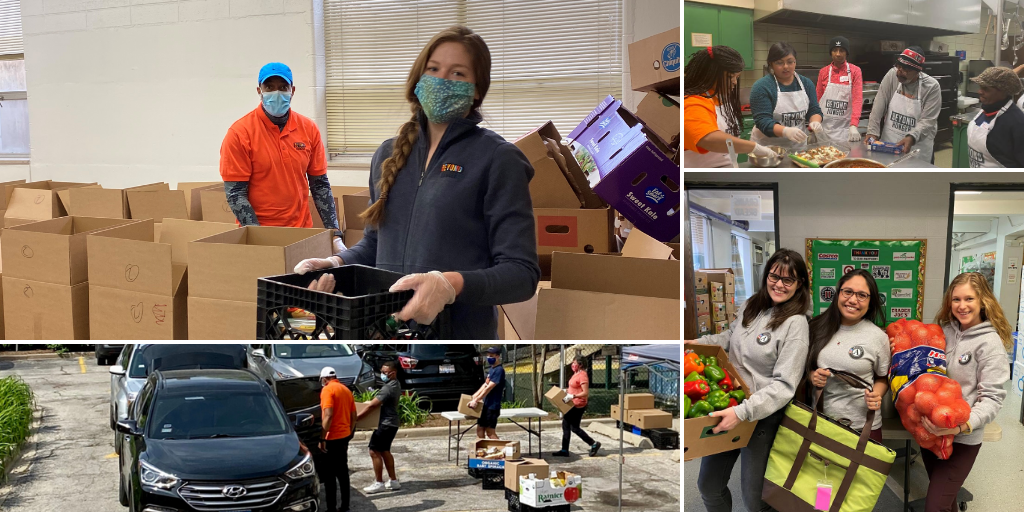 We believe hunger is solvable, and the solution includes all of us.
Our Mission
Beyond Hunger's mission is harnessing the power of communities to end hunger.
Available Positions
Programs Manager
*The application period for this position has closed. We will post future job openings as available. 
We are seeking someone as passionate as we are about ending hunger.  Someone who understands the power of community and its role in identifying solutions as well as needs. Someone who understands the role programs play in addressing immediate needs while working to discover and dismantle the root causes of hunger.  With a variety of interesting and varied projects to keep you busy, this is your opportunity to play a key role in creating a hunger free community while building on Beyond Hunger's identity as an innovative thought leader in the sector. If you are a mission-driven, results-oriented, team player with attention to detail and a willingness to learn new systems, this position is for you.
Summer Kids Program Intern
The Summer Kids Food Program Intern will help increase the number of children receiving free summer meals by increasing repeat visits to Meet Up & Eat Up (our open Summer Meals site). They will help ensure future program growth in all Summer Meals sites by developing a system for obtaining feedback from children, their parents, and teachers.
Beyond Hunger is an equal opportunity employer. We value people of all backgrounds and foster an environment of respect, openness, learning, integrity, honesty, and fairness. Throughout our work, we support diversity in all of its forms, encompassing but not limited to: age, disability status, economic circumstance, ethnicity, gender, race, religion and sexual orientation.