Beyond Hunger provides hunger-relief programming and services to 13 zip codes across Cook County, including portions of Chicago and its near-west Suburbs. Our service offerings seek to provide the food, resources, knowledge, and skills people need to live healthy, active lives. Join our team and be part of our effort to end hunger permanently in our communities.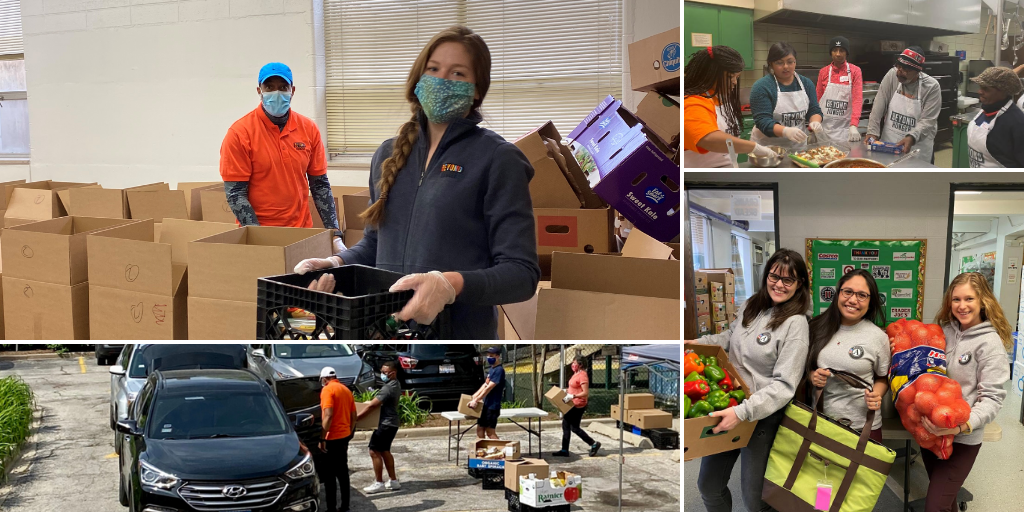 We believe hunger is solvable, and the solution includes all of us.
Our Mission
Beyond Hunger's mission is harnessing the power of communities to end hunger.
Available Positions
Social Services Coordinator
The Social Services Coordinator (SSC) performs outreach and assessments for adults potentially eligible for social services such as SNAP, Medicaid, Benefit Access, etc. S/he helps recruit and enroll applicants, providing them with direction to community resources or referrals as indicated.  Recognizing that structural disinvestment, racism, and public policy helped create systems that perpetuate poverty, the SSC attends to those seeking assistance with care and without judgement.  S/he also recognizes that not all individual problems are solvable with resources available to Beyond Hunger. By working with community partners, the SCC extends outreach efforts to those most at risk of food insecurity.  By collaborating with anti-hunger policy groups, s/he advocates for enhanced benefits for vulnerable populations, helping to create a hunger-free community. 
Volunteer Inclusion Specialist - AmeriCorps Member
The Volunteer Inclusion Specialist supports Beyond Hunger's racial equity work by actively promoting volunteer opportunities to targeted congregations, civic groups, and local companies. S/he manages the volunteer database, provides leadership in developing volunteer recognition opportunities and virtual training modules, and assists with assessing the volunteer program.
Disabled & Aging Populations Specialist - AmeriCorps Member
Food insecurity negatively impacts individuals across the age spectrum.  For seniors and adults with disabilities, these effects can be compounded given the unique health, economic, and nutritional challenges they face. Beyond Hunger aims to provide access to federal and state benefits to help members of these vulnerable populations achieve more lasting food security. The Disabled & Aging Population Specialist (DAPS) is critical to the success of this goal by assisting seniors & people with disabilities in applying for government benefits within the Social Services Program. 
Beyond Hunger is an equal opportunity employer. We value people of all backgrounds and foster an environment of respect, openness, learning, integrity, honesty, and fairness. Throughout our work, we support diversity in all of its forms, encompassing but not limited to: age, disability status, economic circumstance, ethnicity, gender, race, religion and sexual orientation.