We are open.
During the COVID-19 outbreak Beyond Hunger will remain open to serve our community.
When arriving for drive-thru food distribution please drive south down Kenilworth from Chicago Avenue.
We are instituting this change in our traffic pattern to best accommodate clients quickly and efficiently.
If on foot, please look for directional signs for our temporary walk-up entrance.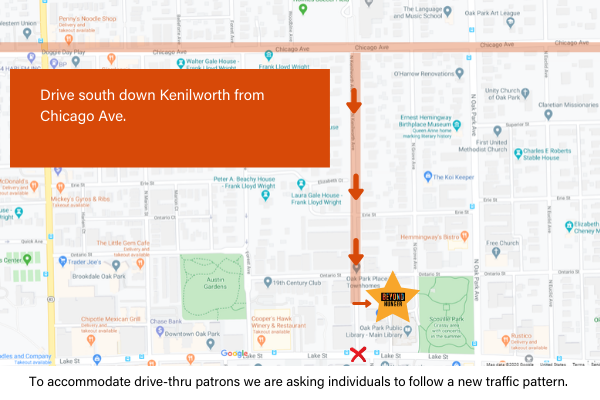 We are committed to providing foods and services that nourish and sustain, through a dignified experience. We prioritize fresh produce, protein products, and a variety of grocery items.  
In order to verify who you are, and where you live, every visit we require two (2) things:
A photo ID
Proof of address in our service area
For more information, see 'Requirements' or 'FAQ' below. 

Social Services
Our Social Service Coordinator helps people apply for public benefits, including SNAP and Benefits Access.
More Info