Donuts at the Farmer's Market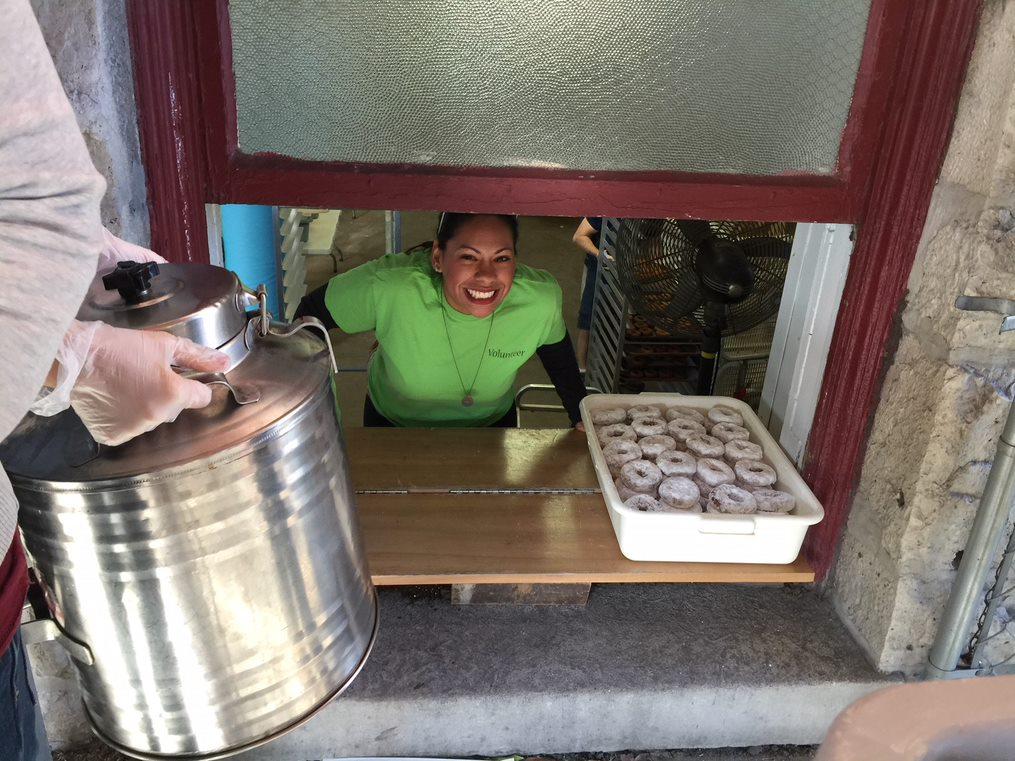 Date:
Aug. 17, 2019 |

7:00AM

to

1:00PM
Every Saturday of the market season a crew of donut makers arrives at Pilgrim Church in the early hours of the morning to make fresh coffee, juice and donuts for market patrons. The donuts are old-fashioned cake donuts, served warm and covered with powdered sugar, cinnamon sugar or plain. 
Charities rotate through making (and benefiting from) the legendarily good donuts at the Oak Park Farmer's Market. Together with Lux Cantorum, we need a hefty crew of volunteers to help make and sell the donuts.
Additionally, we need people to buy and eat the donuts.  If you're not normally a donut-buyer, consider making an exception to your diet and giving them a try! And if you're interested in volunteering (and sampling MANY donuts) sign up to volunteer via your volunteer portal this summer. 
Questions? Contact Lauren Brightmore, Development & Event Coordinator, (708) 386-1324 ext 1102.