Back to top
Healthy Chef Challenge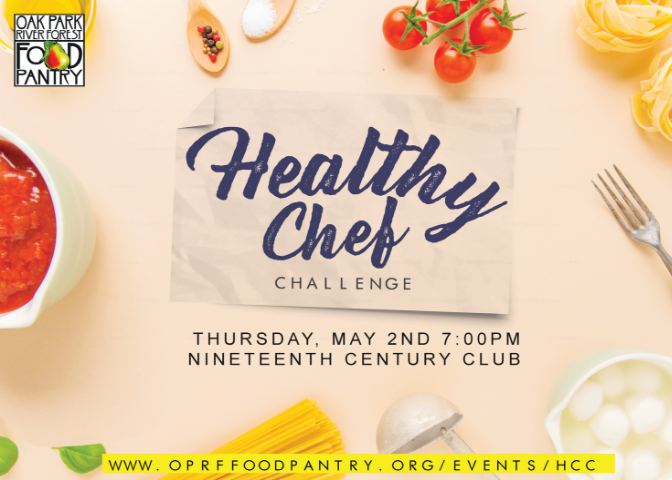 Details
Nineteenth Century Club
178 Forest Avenue
Oak Park, IL 60301
United States
General admission and VIP tickets are available for purchase at the door.  

Join us on Thursday, May 2nd at Nineteenth Century Club in Oak Park for the second annual Healthy Chef Challenge.  
The Healthy Chef Challenge is an event to benefit our Nutrition Education and Cooking Class programming while featuring the incredible cooking talent in our community. What makes this event different than the cooking shows on tv? All the ingredients they will be cooking with are items we typically receive at our food pantry, some more unique than others—think canned yams and cranberry sauce.
Interested in sponsoring our event? Check out our available sponsorship packages or contact Lauren for more details.  
Didn't make it last year?  Check out these highlights and see what the competition is all about https://www.youtube.com/watch?v=7LWj-XDUn3M&t=1s
Who are this year's participants? 
Host:
Judges:
Chefs:
Round 1:
Round 2: