Back to top
Holiday Makers Mart at Stern Glass Works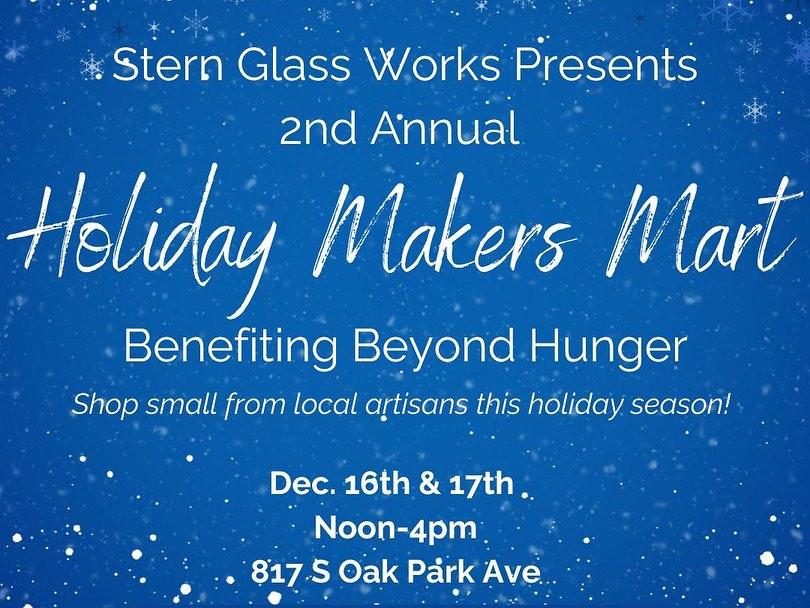 Details
Daily on Saturday at 12:00pm until Sun, Dec 17 2023
Upcoming
Stern Glass Works
817 S Oak Park Avenue
Oak Park, IL 60304
United States
We are honored to be the beneficiary of the 2nd annual Holiday Makers Mart at Stern Glass Works!
Shop from local artisans, drink spiced cider, and more!
Located at Stern Glass Works in the middle of the charming South Town Oak Park Business District the Holiday Maker's Mart is a community event focused on supporting our local artisan community and our local non-profit Beyond Hunger.
Our artisans represent a plethora of different artistic expression spanning: Glass, Ceramic, Culinary, Paper, Jewelry, and more.
This year we are so excited to present to you a 2-day event in which each day offers you a different selection of artisans, materials, and more. We will share with you soon the participating artists and medias. Come to both days to have a chance to shop form all artists.
We can't wait to see you there!