Back to top
Carts for our Community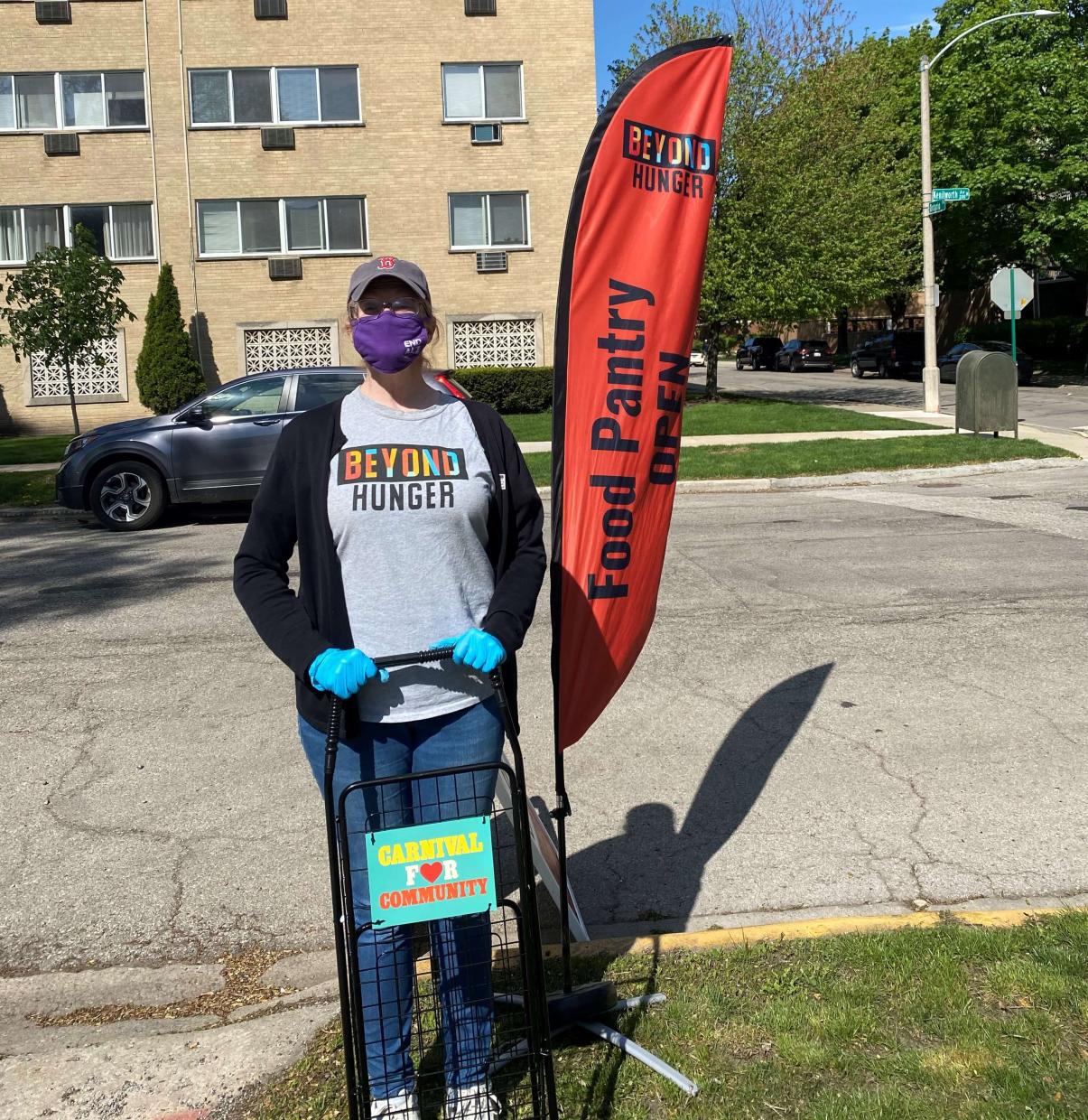 With the support of Carnival Grocery Store, Beyond Hunger just kicked off a new Carts for our Community program. 
Upon each visit Beyond Hunger offers individuals and families about 80 pounds of groceries, including fresh produce and dairy products. It's a lot of food, and for those who attend our pedestrian pantry,  sometimes too much to carry.  Our volunteers have had to help people make decisions about what food to leave behind. We encourage those visiting to bring their own pull carts, or luggage with wheels, but they are costly. Not everyone has access to a sturdy solution, their carts might be broken or unmanageable for a long distance walk or navigating public transportation. 
It's what motivated Beyond Hunger Volunteer Katie Kearns to seek out a community sponsor to help us kick start a sustainable shopping cart program, Carts for our Community. 
"I saw several of our clients debating how much they could carry, even for a short walk to the bus or train.  I also saw several trying to do odd balancing acts with items with wheels. like old suitcases. Groceries of any kind can be heavy even after a short walk, so I thought trying to get a few carts would be a big help for several clients.
Not having a car, I know the struggle of carrying groceries. A cart of some kind can make a world of difference when bringing home groceries, and I know these carts will be a benefit to those who receive them. "
After trying to connect with a number of large retailers, Katie shifted gears, focused locally and got in touch with Carnival Grocery Store.  Their response to her request was an immediate, "Of course we will help you get that started!"
Carnival made an initial 4 cart donation to Beyond Hunger,  just in time for warmer weather and the increased attendance at the pedestrian pantry.  We've already been able to put that donation to much needed use.  We are so grateful that they helped us address an immediate need and helped us begin to solve the problem long term. 
To keep the program going well into the future, we've added a shopping cart to our Amazon Wish List. We'd also be happy to take donated "like new" carts individuals may not be using anymore. New or used, nice functioning sturdy carts will make a huge difference in helping ensure more people are food secure, increasing access to nutritious food for everyone.