Back to top
Community Nutrition Program Specialist (CNPS)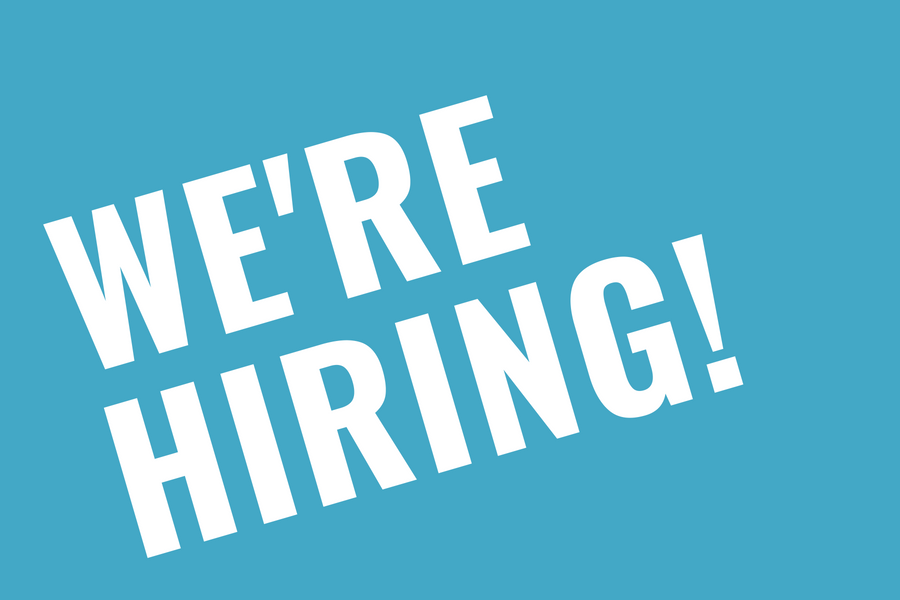 AmeriCorps Member Job Description
 
Job Summary:
Food insecurity and poor nutrition go hand in hand. For those struggling with hunger, food choices are often prioritized based on the items' cost, not its nutritional value. Beyond Hunger through its many programs, aims to deliver the very items our clients need the most: nutrient-dense and protein-rich foods. The CNPS is critical to the success of that goal by connecting targeted groups to healthy food through special programs. The Community Nutrition Program Specialist (CNPS) will coordinate the Home Delivery and Summer Food programs and support the integration of Nutrition Education programming within them. 
Essential Duties and Responsibilities 
Home Delivery 
•    Assist Programs Manager with day-to-day operations of the Home Delivery (HD) program. 
•    Communicate monthly with individual clients to confirm participation and dietary needs.
•    Coordinate with Pantry Manager or Pantry Supervisor to ensure effective allocation of food items from the pantry's inventory to the HD program.
•    Create a monthly menu of groceries and order fresh produce from wholesaler.
•    Create and modify distribution routes as client usage changes.
•    Collaborate with Volunteer Coordinator to recruit and train volunteers for the program.
•    Communicate with referral agencies regularly to keep track of new clients, clients dropping from the program, and issues that may arise.

Summer Food Programs (SFP)—for children who receive free or reduced-price meals during the school year
•    Work with Program Manager to plan and organize all aspects of the SFP
•    Liaise with different community stakeholders, such as: school districts, summer camps, and other community organizations to build partnerships for the SFP program
•    Assist with marketing outreach process targeting potential beneficiaries
•    Attend all required state and local SFP training
•    Development of programming for each site, including partnering/collaborating with other social agencies to provide educational activities during meal times
•    Create daily interactive lesson plans for 2-month period (focus on Physical Education, and Arts & Crafts)
•    Coordinate data collection for the assessment/evaluation process
Nutrition Education
•    Collaborate with the Nutrition Education team to deliver nutrition programming within the Summer Meals and Home Delivery programs
•    Assist Nutrition Education team with the facilitation of Nutrition Education as needed  
•    Assist in the data collection for grant proposals and/ or reporting on current grants as needed

Volunteer Management:
•    Work with Volunteer Coordinator to schedule volunteers for programs as needed
•    Supervise volunteers in each of the programs
•    Plan and implement protocols and training for various volunteer shifts according to program needs 
•    Assist in the volunteer orientation and training process ensuring all agency-specific, state, and federal requirements are met

General Responsibilities:
•    Attend staff meetings and maintain clear lines of communication among all staff members
•    Attend training and community meetings as approved by supervisor
•    Maintain flexibility with time, tasks, and priorities
•    Assume additional responsibilities as necessary or as assigned by Programs Manager to accomplish the purpose and goals of Beyond Hunger
•    Cross-train with a variety of programs' procedures 

Qualifications:
•    High School Diploma with 2-year's related experience minimum
•    College Degree and related experience in nutrition, public health, non-profit management preferred
•    Excellent interpersonal and problem-solving skills
•    Strong oral and written communication skills
•    Strong organizational and time-management skills
•    Must be a team-player and detail-oriented
•    Ability to work with and encourage interaction between people of all ages and abilities
•    Current driver's license and automobile liability insurance 
•    Food sanitation licensure (or willingness and ability to achieve it once hired—fees paid by Beyond Hunger)
•    Bi-lingual skills (English/Spanish) are a plus
•    Must be at least 21 years of age 

Member Status and Hours: Full-time AmeriCorps Member; 1700 hours to be completed within contracted timeframe (one year).  Routine schedule Monday through Friday, during normal business hours but must be willing to work occasional evening or weekend hours.   

Environment:  Multi-level work area: administrative offices/work space not fully accessible to the mobility impaired.  Must be physically capable of walking up and down stairs and be able to lift 40 pounds. Reasonable accommodations may be made to enable individuals with disabilities to perform the essential functions. Workplace is a smoke- and drug-free environment.  Equal opportunity employer.
Benefits:
Living Allowance: Approx. $16,000 to be distributed in equal allotments every two weeks within the contract term.
Education Award: Upon successful completion of the member's term of service, the member will receive an education award from the National Service Trust of $6,345
Health care insurance for the AmeriCorps member at no cost to them is available.
Child care assistance available, if applicable.

To apply:  Send resume and cover letter to Nina@GoBeyondHunger.org