A Gift from Oliver: Lou Malnati's
"I just always felt like this place treated everyone with dignity. The food from Beyond Hunger was so fresh and amazing. I would take pictures of it when I got it home! When I got the opportunity to give back, I knew this was a good place." —Oliver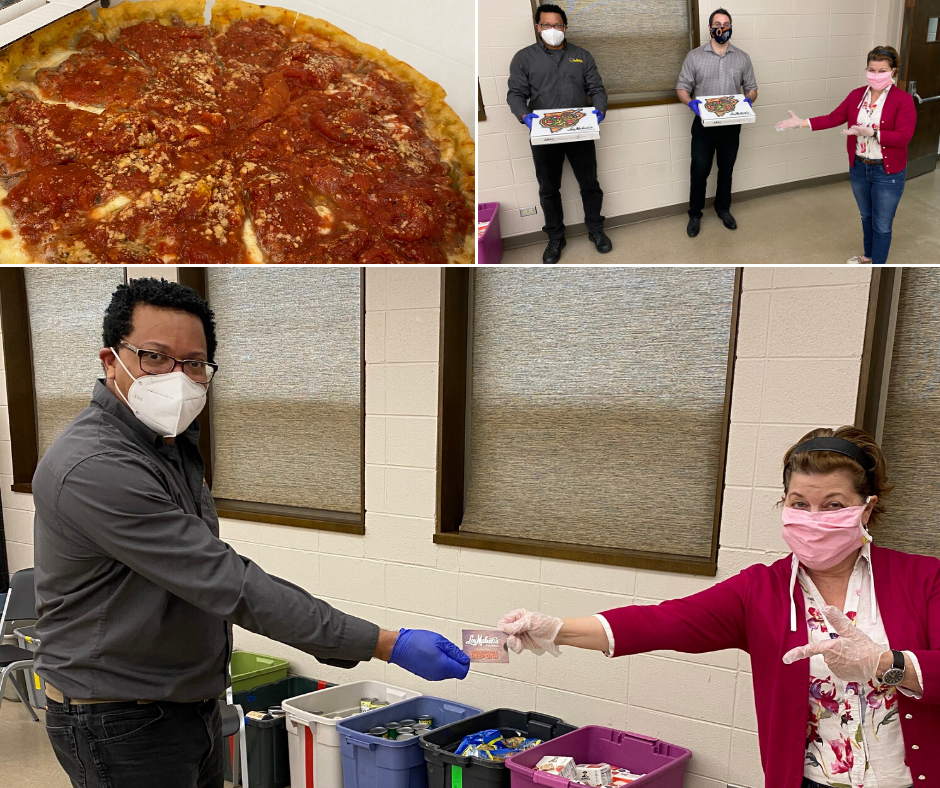 Oliver works for Lou Malnati's in Oak Park and has continued to have a job throughout the COVID-19 crisis. But, at points in his life—in college when he was struggling to make ends meet—he received groceries from Beyond Hunger. When his Oak Park landlord offered him a rent break for April, he didn't need it. And when his landlord said, "Take it now and pay it forward," Oliver called Beyond Hunger. He wanted to offer a treat for families using the pantry. Lou Malnati's wanted to support him too.
Oliver donated Lou Malnati's gift cards for Beyond Hunger to hand out with grocery distribution—purchased with that rent relief. And he arrived with pizza to feed our volunteers—a donation from Lou Malnati's!
There are so many points of kindness that led up to yesterday and we are so grateful. Thank you Oliver for giving back and for all those along the way that helped make that possible.