Long Commute Won't Stop Her: Zahava
Zahava Roth can often be found helping with Oak Park River Forest Food Pantry's nutrition program.  Her passion for nutrition and helping others is overwhelmingly apparent.  An online student at the University of Alabama, Roth is finishing her final semester of undergraduate study in nutrition.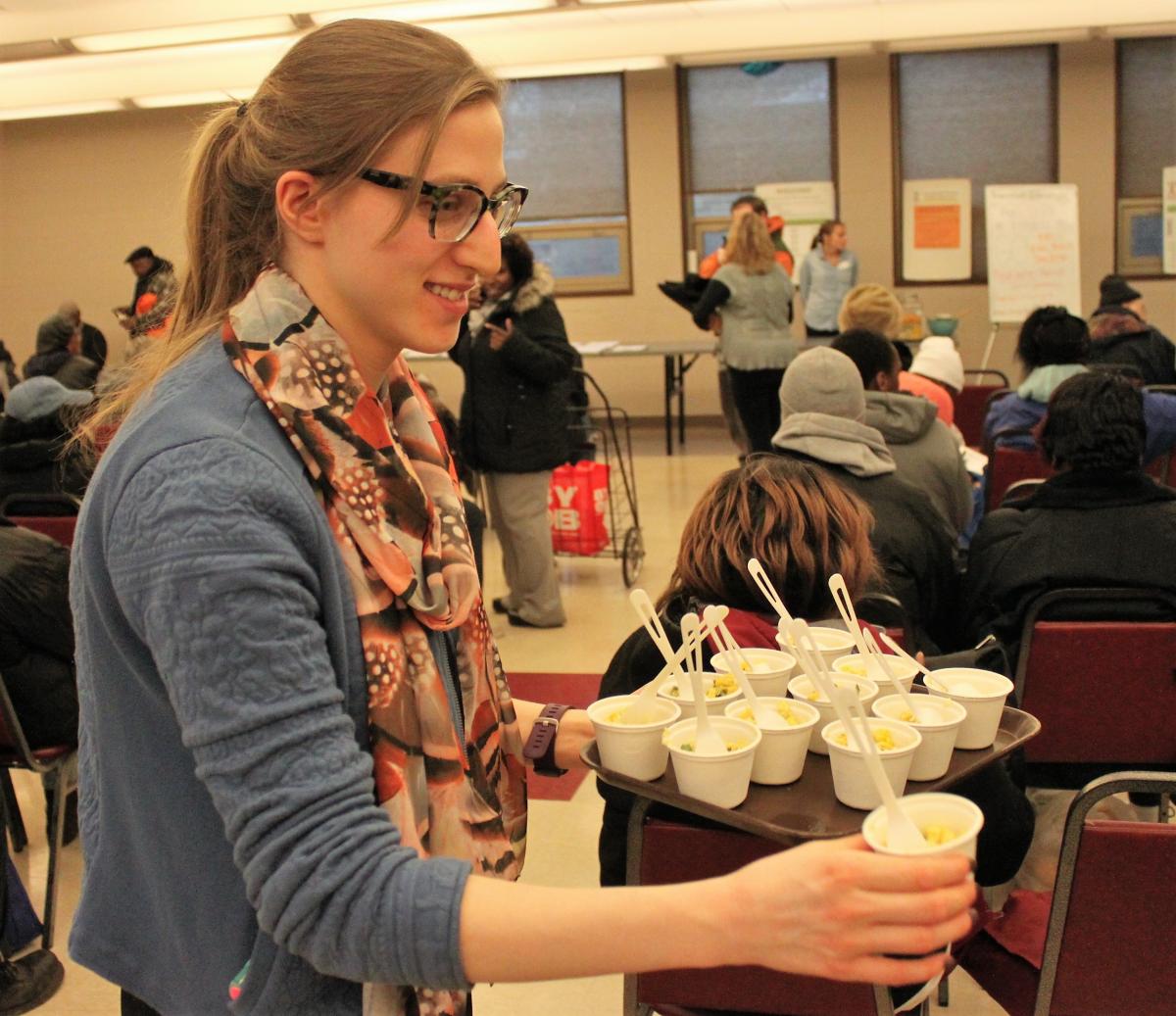 "Someone I know told me about the summer meals program, and I got introduced to Maria Delis.  I went to the Pantry and loved the positivity.  We offer ideas about positive eating choices, and it's always a good experience," she says.
Roth needed to do one nutrition presentation for class but found she wanted to do more, and although she lives 45 minutes from the Pantry, she volunteers for the nutrition program once or twice a month. She has helped with "Cooking Matters" classes and volunteers at distributions during nutrition demonstrations.  She is excited to be demonstrating her own recipe, based on nutritious ingredients available at the Pantry.
"I make chickpea blondies, and I'm demonstrating this Wednesday," she says proudly.  Roth is excited to be offering healthy eating choices to people who live in food deserts. 
"It's always great to come to the Pantry to talk about nutrition.  There's always something new going on."