Back to top
Looking ahead to a career in Community Nutrition - Meet Roxana, Tyson Summer Intern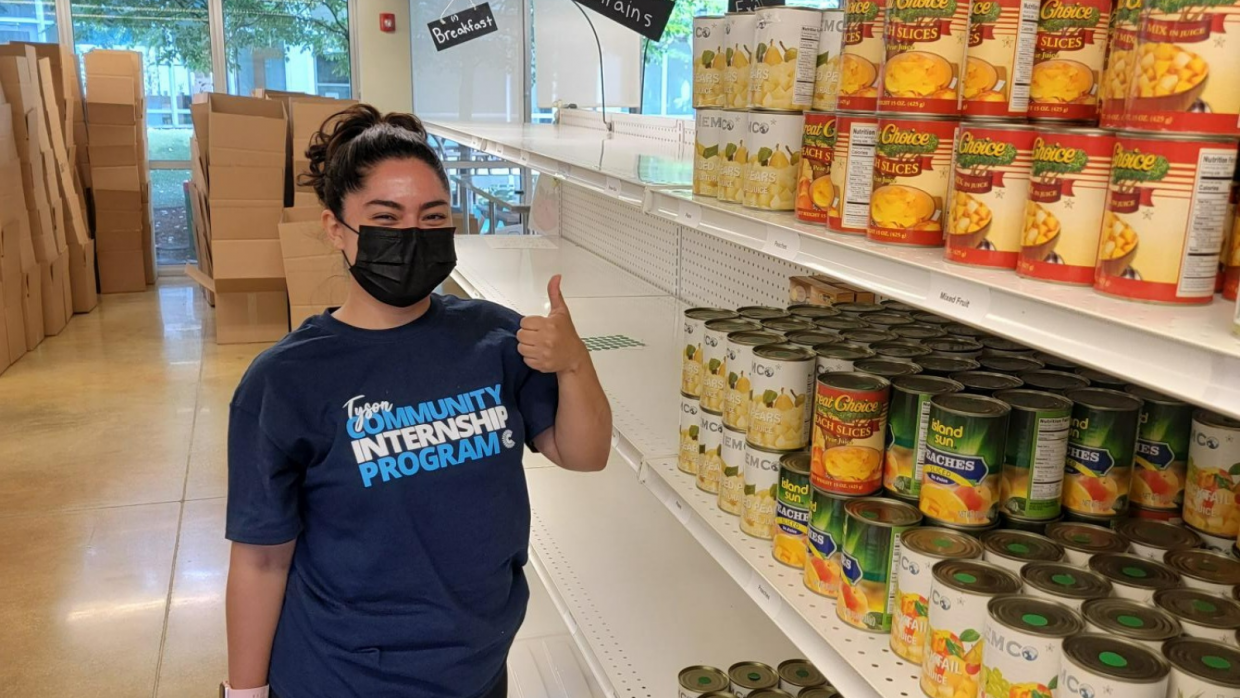 One of my first memories of entering a Food bank was when I was about 4 years old. As the years went on going to a food pantry wasn't odd for my family and me. Our grocery options weren't great either while living in the Austin neighborhood. My mom always wanted us to eat fresh foods the same way she was raised but, many times, we didn't have the option to choose what we could eat, and the food wasn't always the healthiest. Now there are food pantries that have healthier food options that clients can choose. One of those being Beyond Hunger. 

I'm currently attending Dominican University obtaining my post-baccalaureate certificate in Nutrition. We have prepared meals for Beyond Hunger's Surplus Project. That is how I learned about Beyond Hunger's mission and how it really is about what's beyond hunger. As the Spring semester was halfway done, I started looking into what I will do for my summer. I wanted to start gaining experience, one of the many options Registered Dietitians have career wise, is working in Community Nutrition. 

As someone who was in and out of Food banks, working in Community Nutrition made sense. I'm giving back to the community—it was there for my family and me during our times of hardship. I also got to experience the client side of it and I would be able to give feedback and suggestions using client perspective into it.
When I found out that Beyond Hunger was looking for Summer Interns, I knew that was the perfect opportunity. I would work beside an organization that focuses on better nutrition, where around 85% of the food they offer is lower in saturated fats, sodium, and sugar. It's a place people have a choice and can pick from a good selection of fresh food. Thanks to Tyson for allowing me to have this opportunity where I can support Beyond Hunger and their mission of ending food insecurity while also helping my own community too. 

#tysoncommunity
@campus_compact
@tysonfoods
 
Roxana Hernandez 
Tyson Summer Community Intern
June 21, 2022