March 2017: Vickie E.
It is with great pleasure that I introduce to you the first ever Volunteer of the Month! This is a new recognition to thank volunteers who have gone out of their way to make the pantry better through their service. As we all know, the volunteers are the backbone of the organization and the list of individuals who fit the aforementioned criteria is incredibly long (for which we are all very grateful). This month we would like to thank Vickie.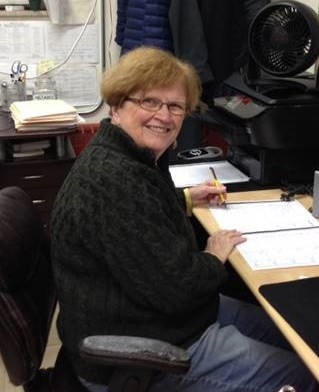 Vickie has been volunteering at the Food Pantry for over 6 years and has accumulated well over 400 lifetime hours.  Last year she went through training to submit SNAP applications on behalf of our clients, and before that she was a long-time registration volunteer and shoppers assistant.  She is the first and only volunteer to undergo this training and has been vital for clients seeking help connecting to benefits. In the words of Pleshette Davis, Benefits Coordinator, "[Vickie] is a quick learner, kind, patient and accommodating with our clients. Vickie is the best!".
Thank you, Vickie! 
--Ricardo, Volunteer Coordinator