Meet Brian
Brian began volunteering a year ago when he was looking for a way to get involved with the community.  He now frequently volunteers at both of our twice-weekly distributions.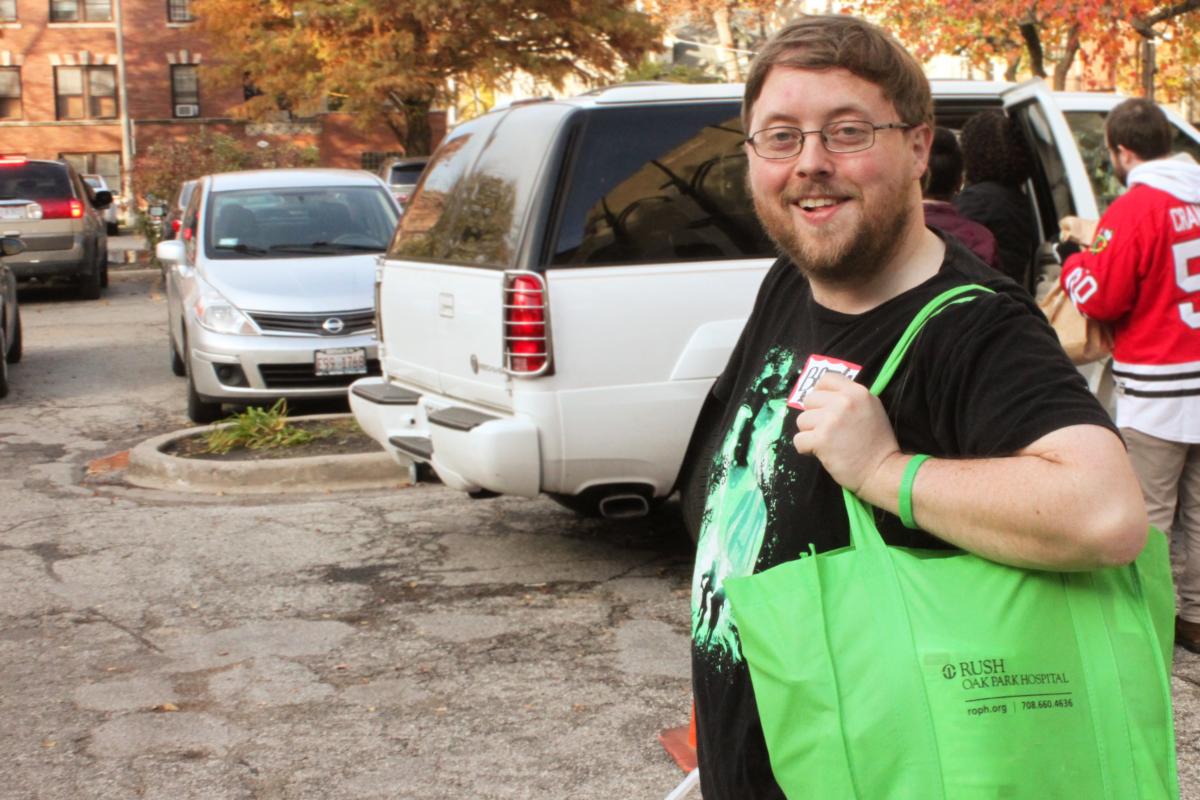 "It feels good," he says. "Being a part of [the Pantry] means I get to be a part of something bigger than me." 
"It's funny," Brian adds. "I used to live right by Scoville Park but didn't start volunteering until I moved to Berwyn."  That's when a friend who volunteered at the Food Pantry recommended it to him. 
For Brian, volunteering is a way to connect with other people and live his values. "It's more than feeding people.  It's nourishing the community. As a culture, we're deprived of empathy the further away we get from each other.  The rate of anxiety and depression, especially among young people, has gone up.  The more time we spend with one another, we feed a part of ourselves that's lacking."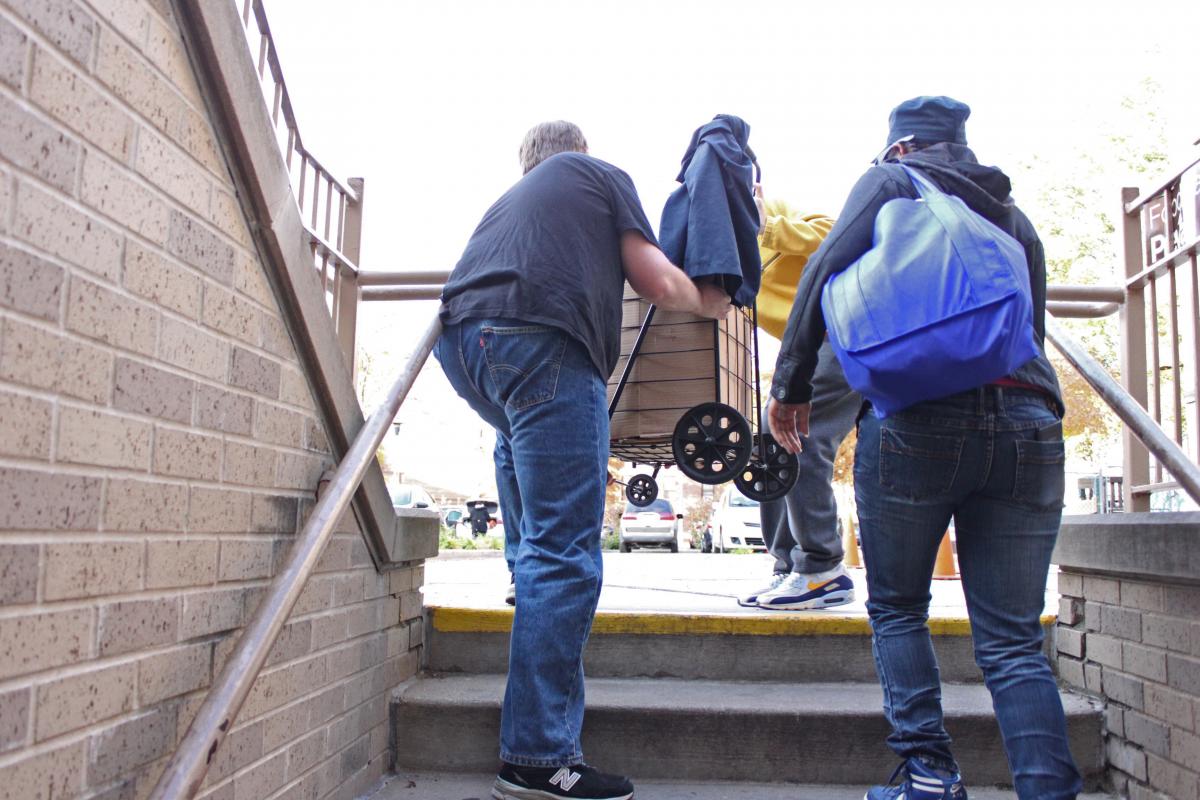 When a foot injury prevented him from his usual valet shift, Brian signed up to register clients at food distribution. "[Registration] can be challenging.  It's a great place to exercise empathy and help what can be a stressful ordeal. The people we serve exercise a lot of patience."
Once his foot healed, Brian went back to valeting at distribution.  He likes this job because he interacts with people more personally.  He vividly recalls a woman who had left her home because of a domestic violence situation just the night before. Brian and another valet, "got to her car with the groceries and she became overwhelmed.  And we ended up in a group hug.  And I had a chance to be someone there for her.  It was very meaningful to me."
On the whole, he says, "there are sad situations, but there are way more smiles here."