Meet Celena
Celena has experienced more than a few bumps in life.  She met her now-husband years ago when they were both without permanent housing in Chicago.  After dating and eventually marrying, the couple moved to Houston, her husband's hometown.  Unfortunately, their time in Houston was cut short by Hurricane Katrina.  Forced to evacuate on short notice, they left Texas and returned to Chicago, homeless once again.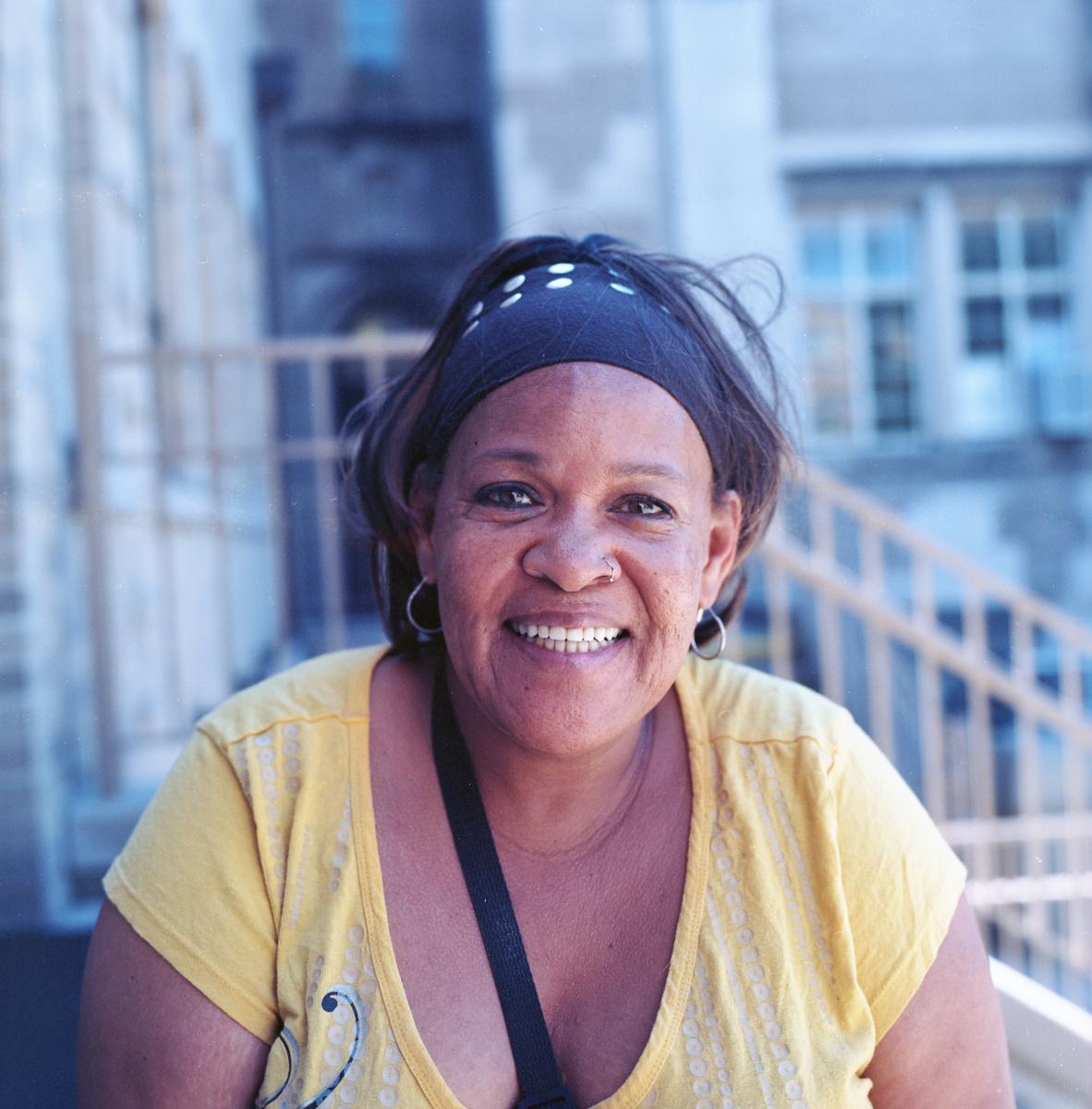 "I remember I didn't even have an ID," Celena recalls.  "And I remember I came here looking for help.  I came [to the Pantry], and they helped me.  They gave me money so I could get one. You can't find people like these people."
Since that initial assistance helped her get the documentation she needed to pursue employment, Celena's visits to the Food Pantry have diminished, but not ended.  "I just love this Pantry.  I love all of the fruits and vegetables because I'm kind of a health nut and my income can't get me the things I need all of the time.  It's very convenient and they look out for your health."
She loves the fresh produce, the social services counseling, and the nutrition discussions during distribution.  She's even tried some of the featured recipes at home, proudly noting "I tried zucchini muffins. I came down here and got the zucchini, I got the flour, and made the muffins for breakfast and they were really good." 
Celena doesn't need to use the Food Pantry as much as she once did, but she's happy to know it's here when she needs it.  And she's always happy to go home with new recipes to try.