Back to top
Now Hiring: Communications Manager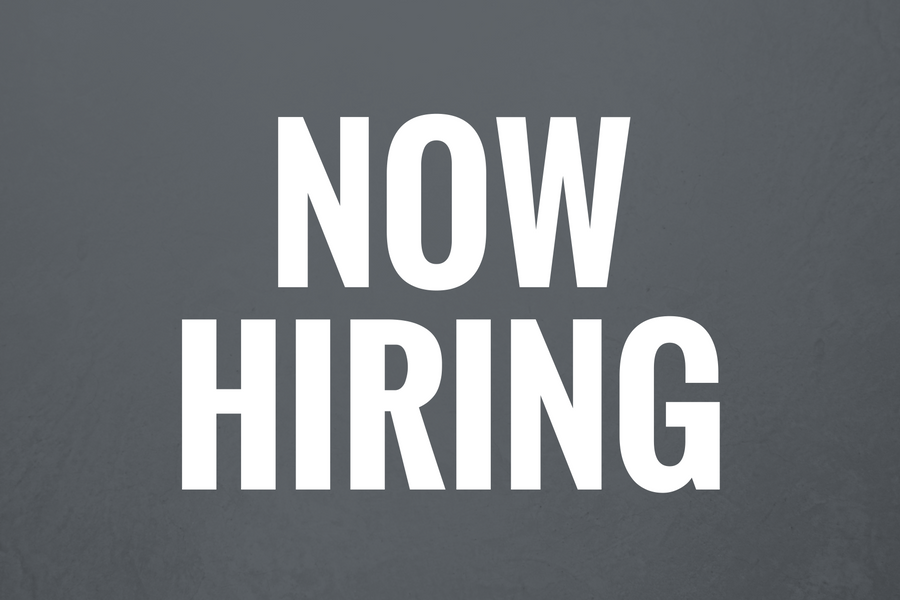 Beyond Hunger is harnessing the power of communities to end hunger. An award-winning direct service agency, we serve residents of 13 zip codes on the West Side of Chicago and surrounding suburbs.  Last year we provided critical food assistance and programming to 40,000 individuals. We focus on health and nutrition, providing food and resources that nourish and sustain. Our work is resourced by an operating budget of $4.5 M, 13 full-time staff members, 6 part-time staff, 2 full-time AmeriCorps members, over 1300 active volunteers—and possibly you. 
We are seeking someone as passionate as we are about ending hunger.  Someone who understands the power of communication and can wield it effectively within our diverse team and community. With a variety of interesting and varied projects to keep you busy, this position will manage communications, working collaboratively across the organization. Use your creativity and innovative ideas to help drive our strategy across a number of platforms. If you are a mission-driven, results-oriented team player with attention to detail and a willingness to learn new systems, this position is for you.
POSITION TITLE: Communications Manager
REPORTS TO: Director of Development
DURATION: Full-Time, Permanent 
SALARY: $50,000+ commensurate with experience
Responsibilities:
•    Manage the Beyond Hunger brand, including brand integrity and visibility across the organization; train staff on brand and messaging standards including onboarding new staff
•    Manage, design, edit, and publish Beyond Hunger's print and electronic communications including e-newsletters, annual reports, advocacy alerts, and other publications and collateral. Serve as quality control and editor on ad hoc printed materials
•    Manage website content and updates with compelling stories, images, and current program information 
•    Strategize, manage, and monitor all Beyond Hunger social media platforms including LinkedIn, Twitter, Instagram, and Facebook. Produce social media calendar on a monthly and annual basis coordinated across development and program teams
•    Track progress and effectiveness of communications and marketing activities
•    Work with leadership to identify media and thought leadership opportunities.  Implement campaigns around key programs and issues as directed. Oversee advertorial and editorial campaigns
•    Creatively represent Beyond Hunger impact across platforms through storytelling that honors Beyond Hunger's relationships with our community and the people we serve
External Relations
•    Lead efforts to effectively market Beyond Hunger to diverse audiences (Board members, clients, partner agencies, donors, volunteers, funders, local governments, regional media, and others as appropriate) through online, print, and in-person channels
•    Monitor current hunger policy news and create advocacy alerts to generate action among supporters
•    Develop and carry out media strategy, including developing and driving media calendar, media relations and tracking press coverage
General Support
•    Support the development team in their preparation of thoughtful appeal and acknowledgement letters and assist with direct mail campaigns as well as event promotion
•    Serve as staff liaison to Advocacy Committee of the Board
•    Participate in fostering relationships with state and national legislators
•    Participate in membership or networking activities for professional growth and development
Qualifications
•    Bachelor's degree in related field or commensurate work experience
•    Minimum 3-4 years of relevant development and/or communication experience, preferably in a nonprofit setting
•    Possess exceptional writing, editing, and communications skills along with strategic and analytical thinking skills.  Love of the Oxford comma a plus
•    Familiarity with Microsoft Office Suite, Outlook, Adobe Suite, Hootsuite, Emma (email marketing platform), Salesforce, and Drupal a plus
•    Ability to communicate in Spanish a plus
Environment and Benefits:  
Flexible Work Hours:  Ability to work remotely when needed and schedule your own work hours within parameters that meet agency needs
Learning Benefits: Beyond Hunger highly values and partially funds staff professional development
Paid Time Off: 15 PTO days for vacation or personal, 5 sick days (after 6 months) plus 12 paid holidays per year--some holidays are flexible
Health Care:  Health, dental, and 401K
Multi-level work area: administrative offices/workspace not fully accessible to the mobility impaired. Easy access to the Green Line, METRA, and free on-site parking. 
Workplace: smoke- and drug-free environment. All employees must show proof of full COVID-19 vaccination 
Beyond Hunger is an equal opportunity employer. We strive to create an inclusive and equitable workplace. We encourage applications from people of all backgrounds.
How to apply: send cover letter and resume to teri@gobeyondhunger.org 
Beyond Hunger's Core Values:
•    Respect: We will adopt positive and asset-based orientations and practices.
•    Equity: Racial inequities drive hunger and must be addressed within and by our organization. By recognizing layered racial, social, and economic inequities we will enhance access to nutritious food for disproportionally affected people.
•    Accountability: We are committed to continual improvement.  We recognize that learning is constant and must be prioritized.  Therefore, we will persist in assessing the impact of our work and implementing best practices while focusing on core strengths.
•    Community: We deepen the impact of our work by building an inclusive community—solving hunger in partnership with volunteers, donors, residents, and, importantly, individuals who understand our impact because they personally have been affected by it.