Pantry Pulse Spring 2018
Thank you for your interest in what we've been up to! In this issue, you'll find stories of how Home Delivery has helped transform the lives of seniors and disabled adults, helping them reach food security, of donors who have worked to maximize their generosity, and of ways you can continue to be involved in our mission.
Expanding Success for Home Delivery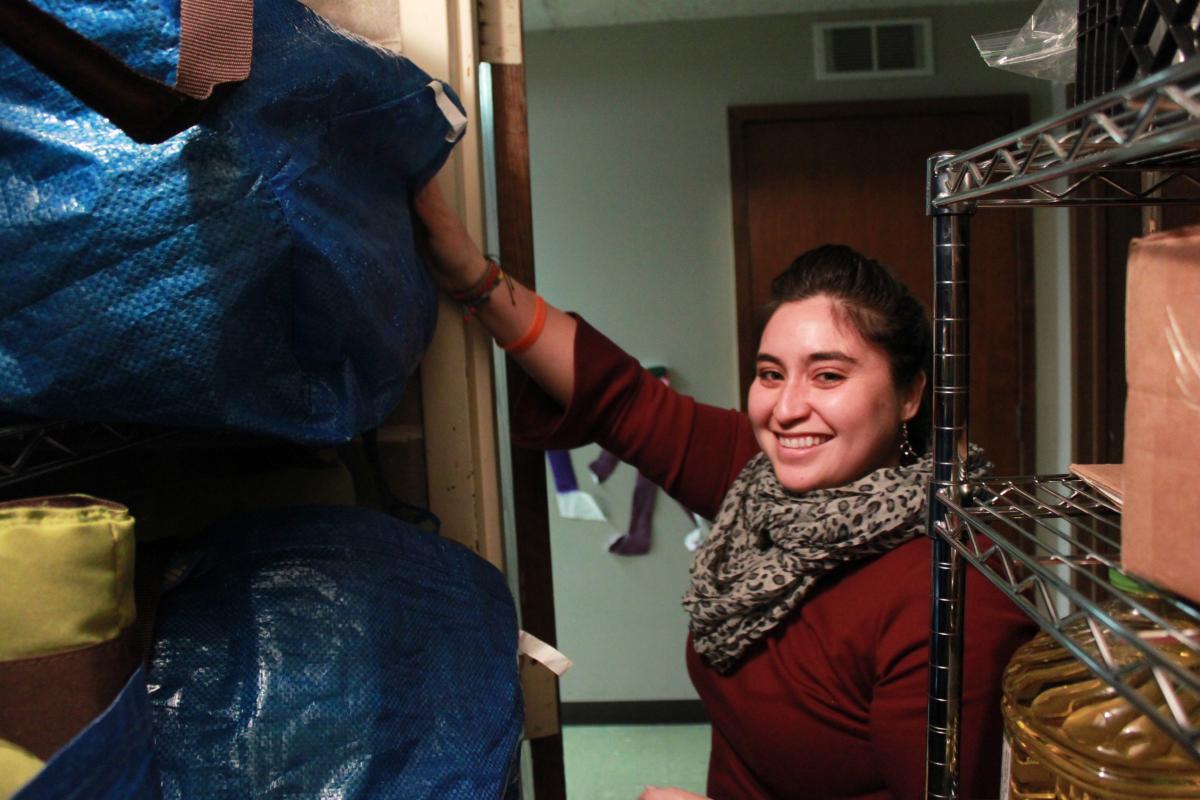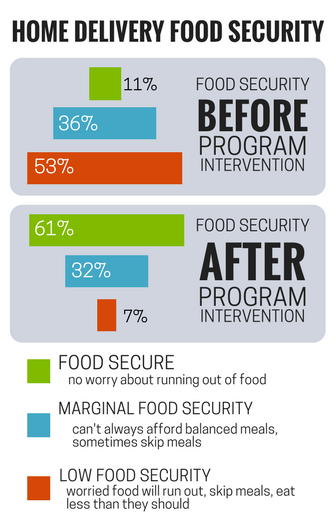 Midway through it's second year, the Pantry's Home Delivery program continues to evolve and expand.  Success is due to ongoing partnerships with Oak Park Township and Thresholds, who each identify and handle the case management of homebound seniors and disabled adults in need of food assistance. 
We are now able to add new participants each month.  "All referrals that come through we add," says Program Manager, Adriana Riano.  "There is no waiting list, we serve them all." This ability to adapt is especially important given the fragile nature of this population's health. 
The Program's growth required a recent switch to a 2-day delivery schedule, meaning twice the amount of volunteers are needed. 
All the effort is worth it.  Surveys of program participants show dramatic increases in food security.  Prior to intervention, over half of participants showed indicators for low food security, compared to 7% once enrolled in the program.  
With proof of effectiveness in hand, Riano hopes to continue to expand the program to new partnerships, helping more homebound neighbors achieve food security. 
A Family With A Plan (For Generosity)
November and December are a time for generosity.  The holidays bring with them open hears (and wallets) for charities across the country.  Seth and Kate Kaufman used to do the same, saving their charitable donations until the end of the year.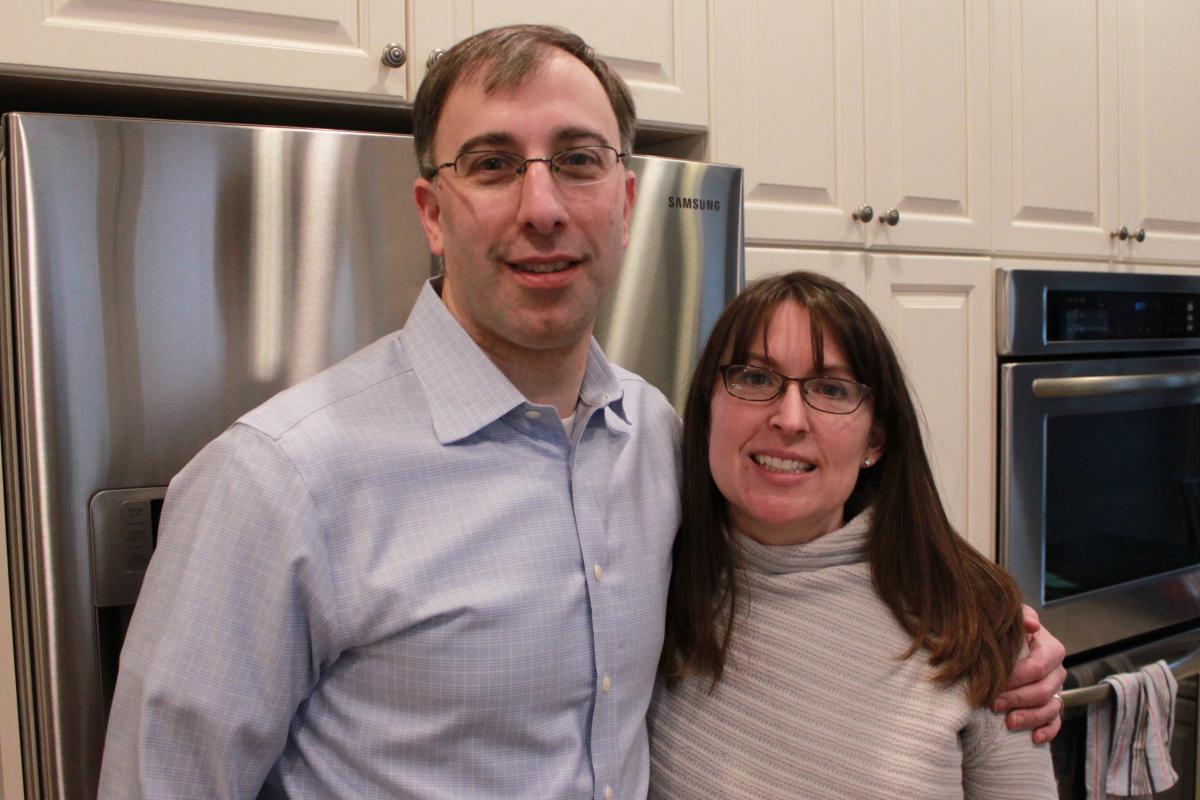 For them and their children, John Andrew and Sarah, holiday giving is a family value.  A value that is promoted by Kate's parents who give their grandkids a donation to a charity of their choice as their main gift. 
Several years ago the Kaufmans began to think differently about the timing of their donations, considering whether their family budget might allow for more generosity if they make their donations throughout the year. 
"We were looking at ways to do more, and we started to think about making a plan across the year," says Seth, "End-of-the-year giving didn't let us be as generous as we wanted.  For us, giving every month, or several times a year made more sense."
Kate grew up in Oak Park and the couple lived there when their children were younger before moving out of the area for a job transfer.  When they were able to return a few years ago they found a home close to the Food Pantry. 
Shuttling kids between activities, Kate noticed the lines of people waiting for Pantry services on Wednesdays and Saturdays. "There are people out there every week, in all weathers. They come out in the summer heat and they stand outside in the rain or snow," says Kate.  This prompted the Kaufmans to learn more about the pantry and where pleased with what they found.
"Organizations like the Pantry -- that's what Oak Park is," says Seth. 
For them, supporting the Pantry with smaller amounts throughout the year result in doing more good work.  After all, as the Kaufmans have seen, hunger is a  year-round challenge. 
CAN DO Community Challenge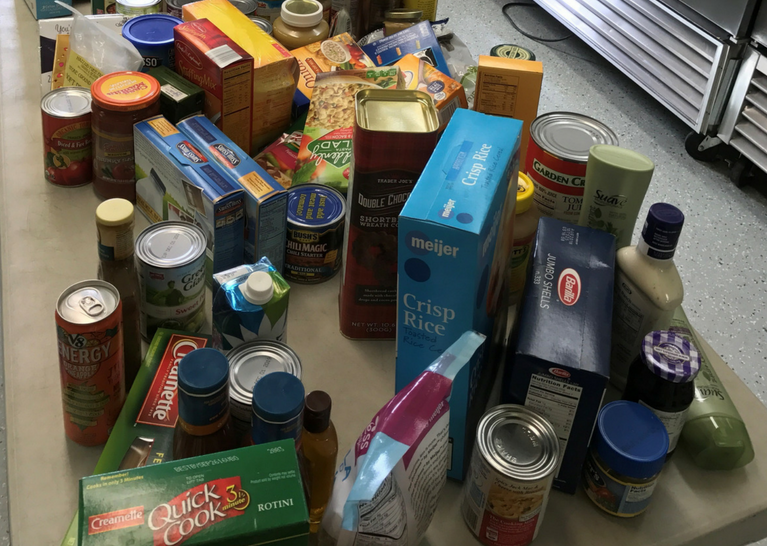 This April, help us reach our goal of raising $100,000 and 10,000 donated items during the CAN DO Community Challenge! Join schools, congregations, groups, and individuals by chipping gin to show that together we CAN put a dent in hunger. 
Home Delivery Gets Rave Reviews: Diane's Story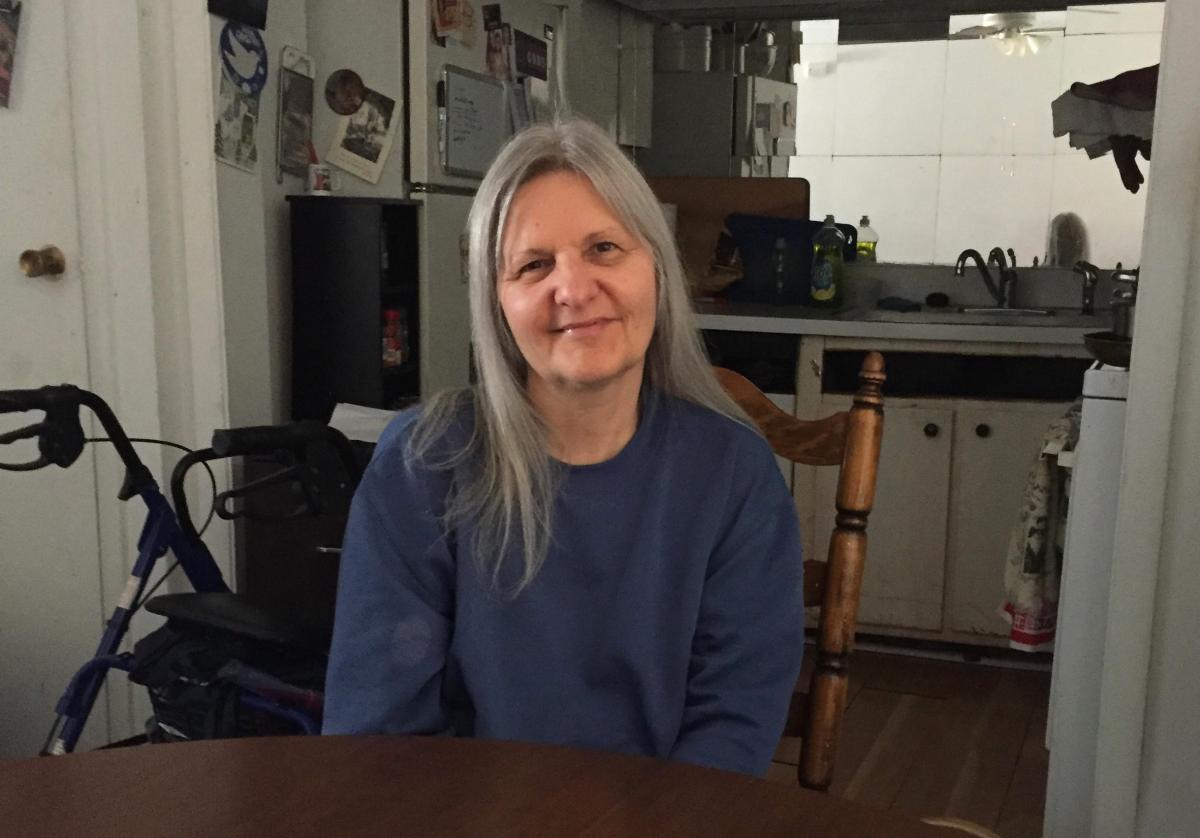 Diane doesn't let Multiple Sclerosis hamper her sunny attitude or her independence.  In fact, you may have passed Diane at the Oak Park Library or running errands when she's feeling well.  Now, as one of the Pantry's Home Delivery participants, she doesn't have to reserve her energy for visits to the Food Pantry. 
Passionate about Cooking, Diane's impressed with the high quality of food the Pantry delivers to her door, "I'm on a vegan diet, and I've been so impressed with the meals I've been able to make - this morning I prepared some cornmeal with collar greens and onions!" Another favorite has been grits and sweet potatoes. 
"I used to be a chef so it's kinda fun to see what I can do with it," she says.  Born in Chicago, Diane was a chef and worked in several restaurants in the city, including L'Escargot and Dixie Bar & Grill. After moving to Oak Park with her daughter, she wrote a food col.um for the Oak Leaves back in the '90s reviewing restaurants and discussing recipes.  
Although she misses the camaraderie of seeing folks during Pantry distributions, she says she feels blessed to have the food now coming to her, and can't say enough about the kindness of the volunteers who deliver it.  
Healthy Chef Challenge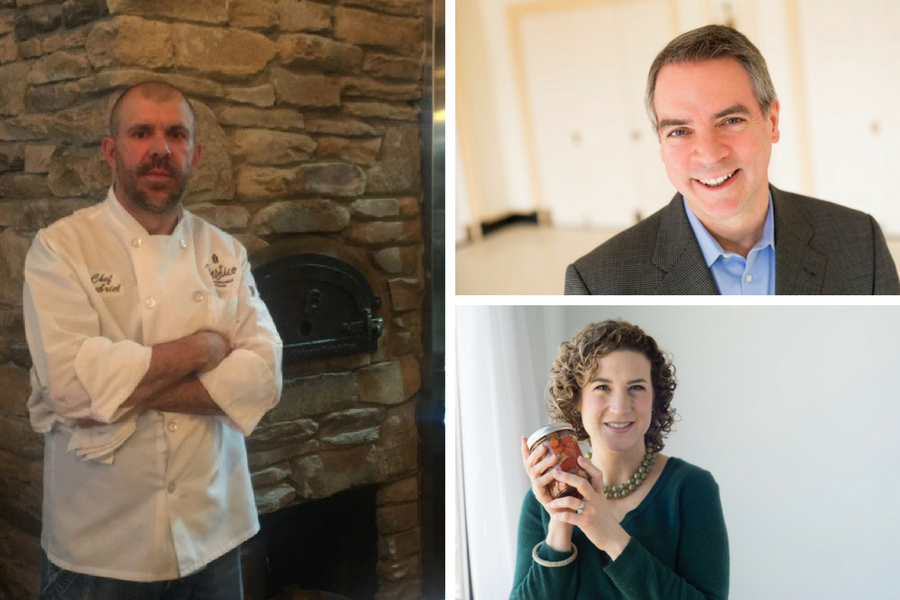 Watch area chefs compete to see who can make the most of Food Pantry staples.  Tickets start at $40 and are available now.