Back to top
Parking Lot Refresh Benefits Beyond Hunger Drive-Thru and Greater Community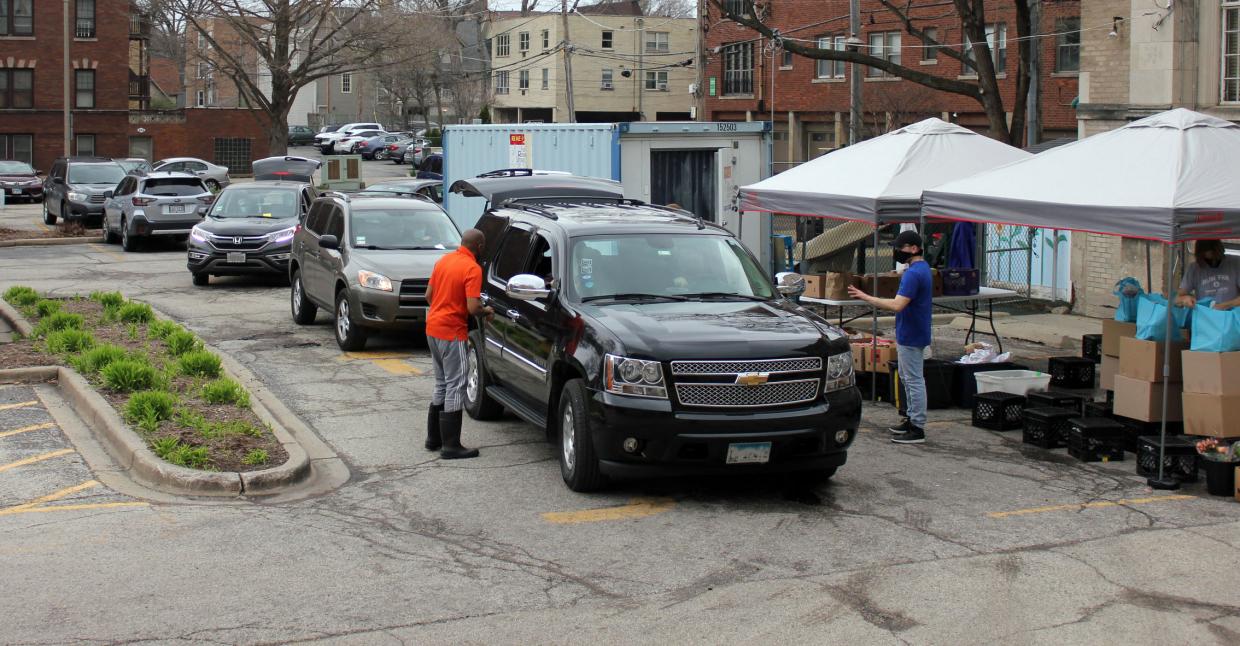 Beyond Hunger's Drive-Thru Food Pantry will be safer and more efficient thanks to a grant from the Illinois Department of Human Services. This June, those funds will support the restructuring and resurfacing of the parking lot at First United Church of Oak Park where Beyond Hunger rents space.  The reconfiguration will help ensure Beyond Hunger's continued ability to provide nourishing food to the community in a convenient, desirable way—offering another dignifying choice for local families. 

We are extremely grateful to Senator Don Harmon for his commitment to our mission and his assistance in connecting Beyond Hunger to this opportunity. The funds directly impact the health and wellness of our community and allow us to sustain the increased service levels we've experienced throughout the pandemic in a safe and efficient manner.

The funded project encapsulates IDHS's mission to support service delivery of programs that improve health and well-being, support children and youth development, and family and community safety. It is Beyond Hunger's honor to ensure that the project will make a lasting impact for the multiple organizations and community groups that call First United Church of Oak Park their home. 

Because the restructuring of the parking lot is funded by IDHS, First United Church of Oak Park may re-allocate infrastructure funds to the greater care of our neighbors. First United Nursery School will have an elevated level of safety for the daily pick up and drop off of the children attending their early childhood programs. As First United Church of Oak Park has a longstanding history of opening their doors for various community and charitable groups, we know that multiple groups such as the Kids Kloset, Cluster Tutoring, and the numerous scouting programs that use this facility as their home will benefit.  

We are grateful to our general contractor, First United Church member Gary Cerniglia, who is graciously donating his time. We are also grateful for the time and expertise donated by Joe Junius of Aria Group Architects who provided the new parking lot design that will accommodate the needs of all these groups in addition to Beyond Hunger's Drive-Thru Food Pantry.  

We have already begun to let our clients know that this project will take place through the month of June as it requires that we relocate the bulk of our operations and our Drive-Thru Food Pantry service. Our walk-in pantry will remain at First United throughout the construction process. 
Stay up to date on the parking lot progress. Click here. 
For questions regarding Beyond Hunger services or the upcoming project, please contact Sheila Harris, Director of Operations: Sheila@GoBeyondHunger.org. For media inquiries please contact Sarah Corbin, Communications Manager: sarah@GoBeyondHunger.org.