Back to top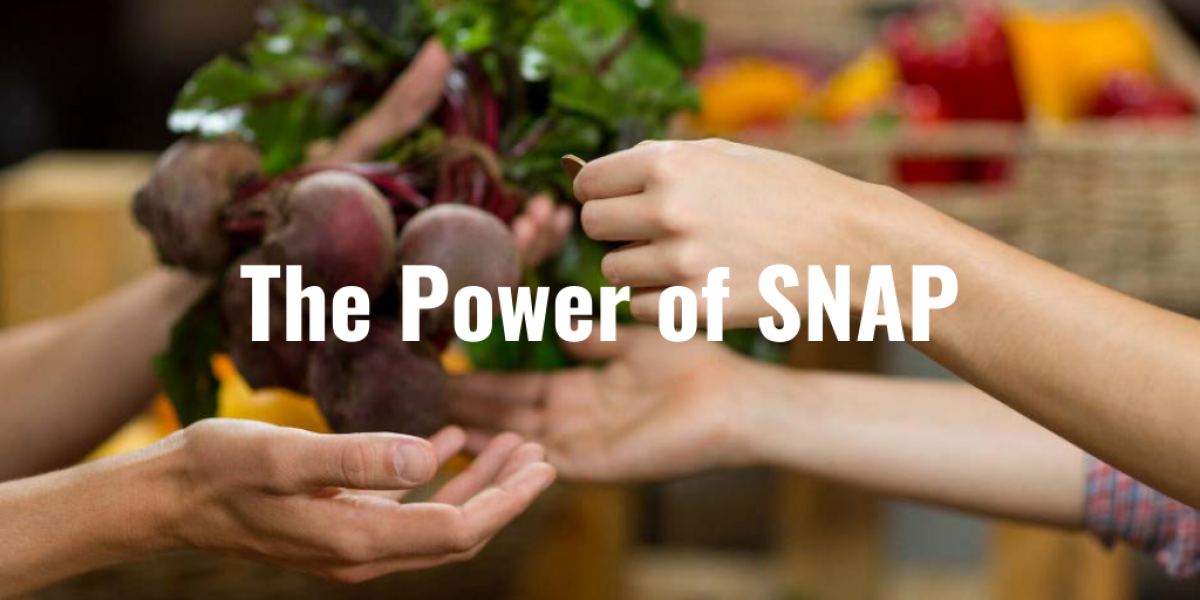 The Power of SNAP
SNAP, the federal Supplemental Nutrition Assistance Program, has been a lifeline for millions during the pandemic. Designed as a universal safety net, the program expands during times of great need, and contracts when the economy recovers. Benefits are quickly administered on EBT cards (like debit cards), providing critical funds to people newly in need while pumping up local economies when people use it to buy food.
When Congress passed the CARES Act to help Americans weather the Covid storm financially, they increased SNAP allotments to the maximum benefit, raising the benefit for 60% of households. (The remaining families already received the maximum amount).
That extra did more than just provide food. It reduced anxiety, offered dignity and tipped the scales toward economic equity.
One of our clients felt that impact right away.
"The additional SNAP benefits helped a lot. It was an emotional relief. I used to choose items on sale and price reduced items when I went grocery shopping, which made me feel uncomfortable and even guilty for my children. Now I can pick up fresher and good brand items. I even ask the kids what they want me to bring home for each of them before I leave for shopping. Before, I couldn't ask for their opinion. I would decide what to buy."
Throughout the pandemic our Social Services Coordinator has been helping people apply for and receive SNAP Benefits, helping families access pandemic funds related to school meals, and assisting others with Medicaid. We won't end all inequities this way. But, we can help level the playing field.