Back to top
Ready, Set, Go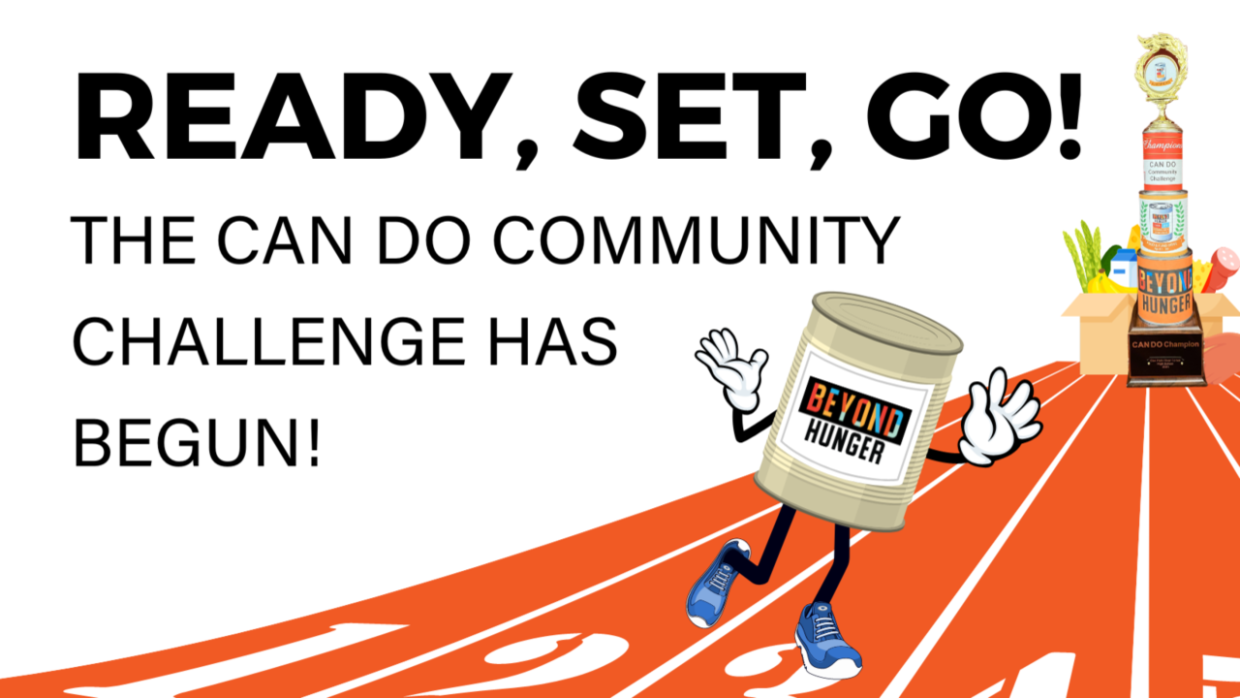 April's CAN DO Community Challenge has arrived! The Can Do Community Challenge is a food and fund drive that we run in the spring at a time when donations are at their lowest. This year is no exception as we look at rising need because of a reduction in government benefits.
For the first time ever, every dollar you donate will be matched dollar-for-dollar up to $100,000 thanks to a generous matching gift this year.   
Schools are starting their competition for the Can Do trophy. Don't forget you can also attribute your donation to their team too.  
 
FOOD DONATIONS
You can also support the CAN DO Community Challenge by stocking our shelves. The following non-perishables are our most needed items: 
•    Jelly
•    Peanut butter
•    Canned chicken soup
•    Cheerios cereal
•    Canned mixed vegetables (low sodium)
•    Diced tomatoes
•    Tomato paste
•    Bagged rice (white or brown)
•    Refried and dried beans (pinto and black)
•    Canned pineapples  
If you can't drop off your donations to the Pantry during our office and donation hours, we have a few local businesses that have agreed to be collection sites.