September is...
September is HUNGER ACTION MONTH! Throughout September people across the country stand together to with food pantries, food banks, and the Feeding America Network to take action to reduce hunger in their communities and across the country.  Here at the Food Pantry we have a variety of fun ways to get involved in Hunger Action month, and helping to reduce hunger in the process.
How to Take Action
Throughout the month there are many ways you can show support of ending hunger in our community.
Vote to END Hunger
We can only truly end hunger if we all work togther to support anti-hunger programs at the national, state, and local level.  As part of this, it's crucial that you vote and let your support of anti-hunger progrmas like SNAP be heard.  Make sure you partipate in the 2018 midterm elections on November 6th. 
Pledge to Vote | Register to Vote | Know your Ballot with BallotReady
9.8.18 | 33rd Annual Hunger Walk

Thank you to everyone who joined us at Jackson Park for the 33rd Annual Hunger Walk! 
9.14.18 | Oaktoberfest Beer Tent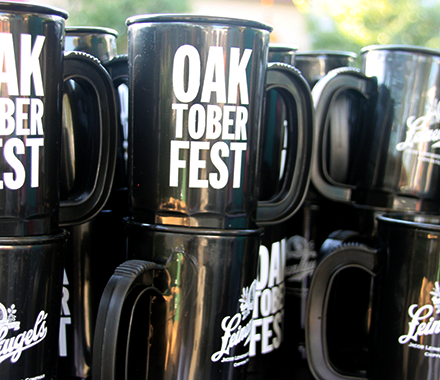 We're manning the beer tent on the first night of the two-night Oaktober Fest celebration. All tips will benefit the Food Pantry, so drink up! 
9.22.18 | Donuts at the Oak Park Farmers' Market

Love the donuts at the Oak Park Farmers' Market? Now you can see how the donuts are made, as you can help make and sell them! We're splitting donut proceeds between L'Arche Chicago, so the more donuts we make and sell, the more donations we'll receive. 
Sign up to volunteer through your volunteer portal. 
Week of 9.23.18 | SNAP Challenge

Take the SNAP challenge alongside Food Pantry staff and board members. Across the country over 2 million people rely on the Supplemental Nutrition Assistance Program (SNAP) to purchase groceries for themselves and their families.  During this challenge, we encourage you to reduce your grocery cost to the average monthly benefit for people receiving SNAP in Fiscal Year 2018. We encourage you to do this challenge for a week.  This exercise is intended to show the daily struggles with food many of us do not think of; the time, thought and skill that goes into eating well on a limited grocery budget as well as the importance of protecting SNAP.
SNAP Challenge Rules:
ALL food and drink must be counted in your food budget.
You may not use membership stores to shop for discounted groceries. 
You may use coupons and sale circulars to find the best deals. 
You may use oils and spices to cook meals.
| | | | |
| --- | --- | --- | --- |
| Household Size | Average Benefit Per Day | 5-Day Total | 7-Day Total |
| 1 | $4.46/day | $22.30 | $31.22 |
| 2 | $8.40/day | $42.00 | $58.80 |
| 3 | $12.53/day | $61.75 | $87.71 |
| 4 | $15.30/day | $76.50 | $107.10 |
Suggested Reading List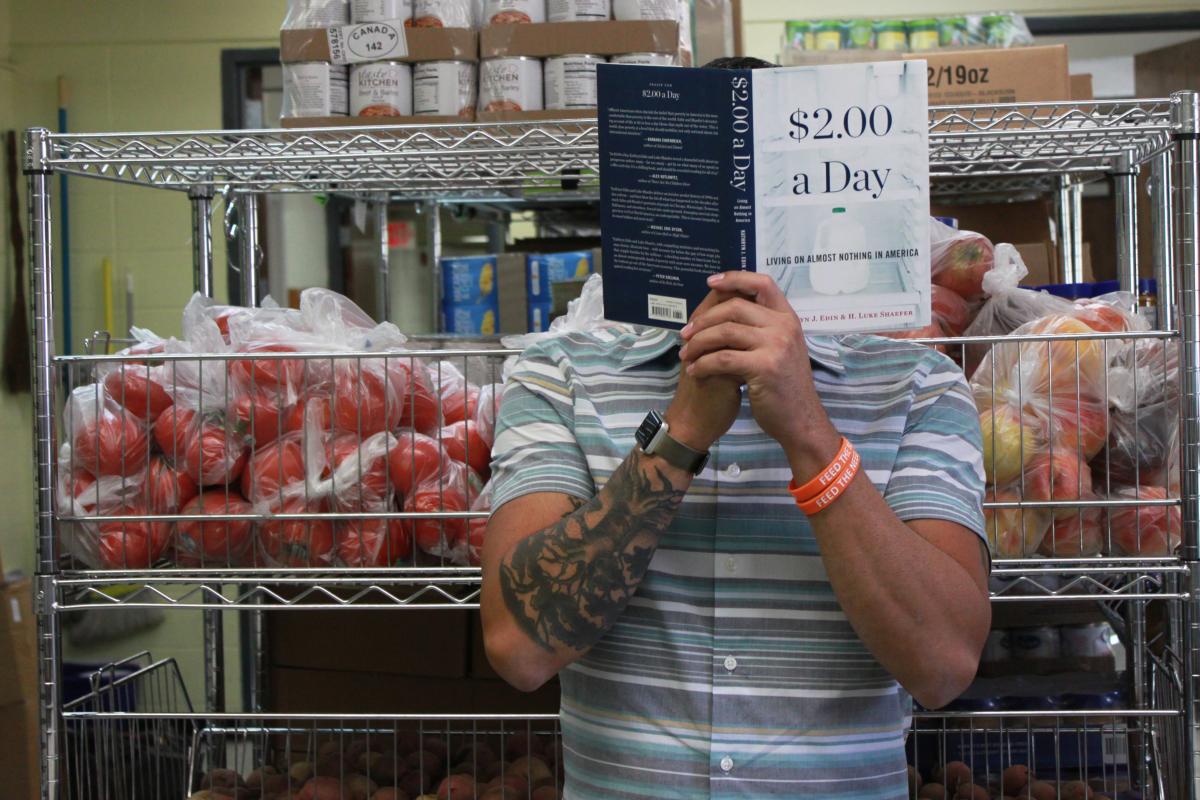 We suggest reading these books about hunger and poverty in America to better understand the issues surrounding it.  
$2 A Day: Living on Almost Nothing in America by Kathryn Edin and H Luke Shaefer
Nickel and Dimed: On (Not) Getting by in America by Barbara Ehrenreich
Closing the Food Gap: Resetting the Table in the Land of Plenty by Mark Winne
Take This Bread: A Radical Conversation by Sara Miles
Dinner at Six: Voices from the Soup Kitchen by Helen Hudson
Reading not your thing? We also recommend...
A Place at the Table - a documentary about hunger in America
The Uncertain Hour - MarketPlace podcast series on the 20 years since welfare reform
Poor Kids - PBS Frontline documentary about poverty and hunger through the eyes of kids
Hunger in America - PBS documentary on - not surprisingly - hunger in America