Back to top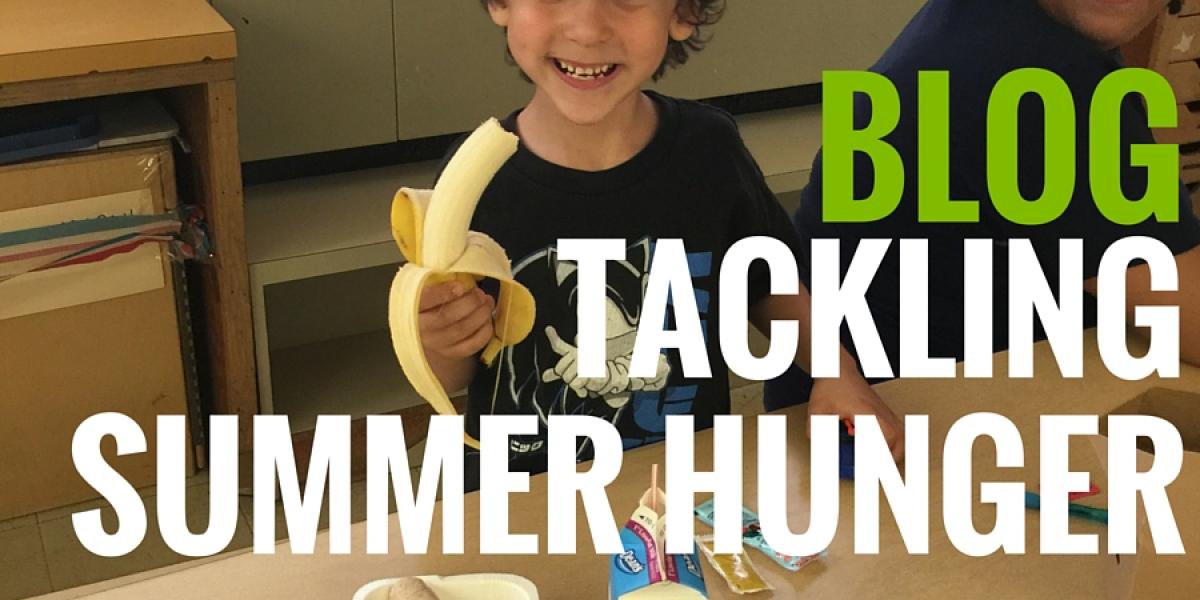 Tackling Summer Hunger
By Barb Hickey
As a kid, summer is a favorite time of year—freedom from school, lots of activity outside, time at the pool or running through the sprinkler, time playing with friends.  For children facing food insecurity, the picture can be different; with school lunches unavailable, a full summer day can be a hungry day.  Oak Park River Forest Food Pantry started serving summer meals to children in need last summer, and this year the Summer Meals program is again in full swing, serving meals each weekday at two open locations and two closed locations across Oak Park and Forest Park. 
Closed Sites
The Food Pantry is providing breakfast and lunch at the High School's 8-9 Connection and Credit Recovery Program, and is providing lunch and snacks for scholarship students at Oak Park Education Foundation's Base Camp.
Through these programs, the Food Pantry is targeting kids and teens who are significantly more likely to go hungry over the summer months.  Through these programs, kids are able to focus on learning and having fun.
With the conclusion of these closed sites, over 10,000 meals and snacks were provided to kids and teens participating in these programs.  4,500 breakfasts, and 4,100 lunches were provided to students at the High School's programs, and nearly 1,000 lunches and 1,800 snacks were provided to Base Camp scholarship participants.
Open Sites
Children under 18 can come to either of the two open locations to enjoy a free and nourishing lunch and some organized games and activities.  Lunch is available from noon to 1:30 every weekday at Beye School in Oak Park, and at St. John's Lutheran Church in Forest Park.  The program runs from June 20 through August 19.  No proof of income or application is required; all children need to do is come.
Summer meals get a lemon-y boost 
Next year, the Pantry will have a big boost to the Summer Meal Program, thanks to the generosity of LemonAid, a charitable group of neighbors in the 700 block of Bonnie Brae in River Forest.  This year's beneficiaries are Oak Park River Forest Food Pantry and PING!, a local organization that makes musical instruments available to children from lower income families.
"The Pantry was thrilled to be chosen by LemonAid," says Executive Director Michele Zurakowski.  "Their support will come close to funding the whole summer lunch program for 2017." 
---
Join us for the LemonAid Stand, on September 11th.