Volunteer of the Month: February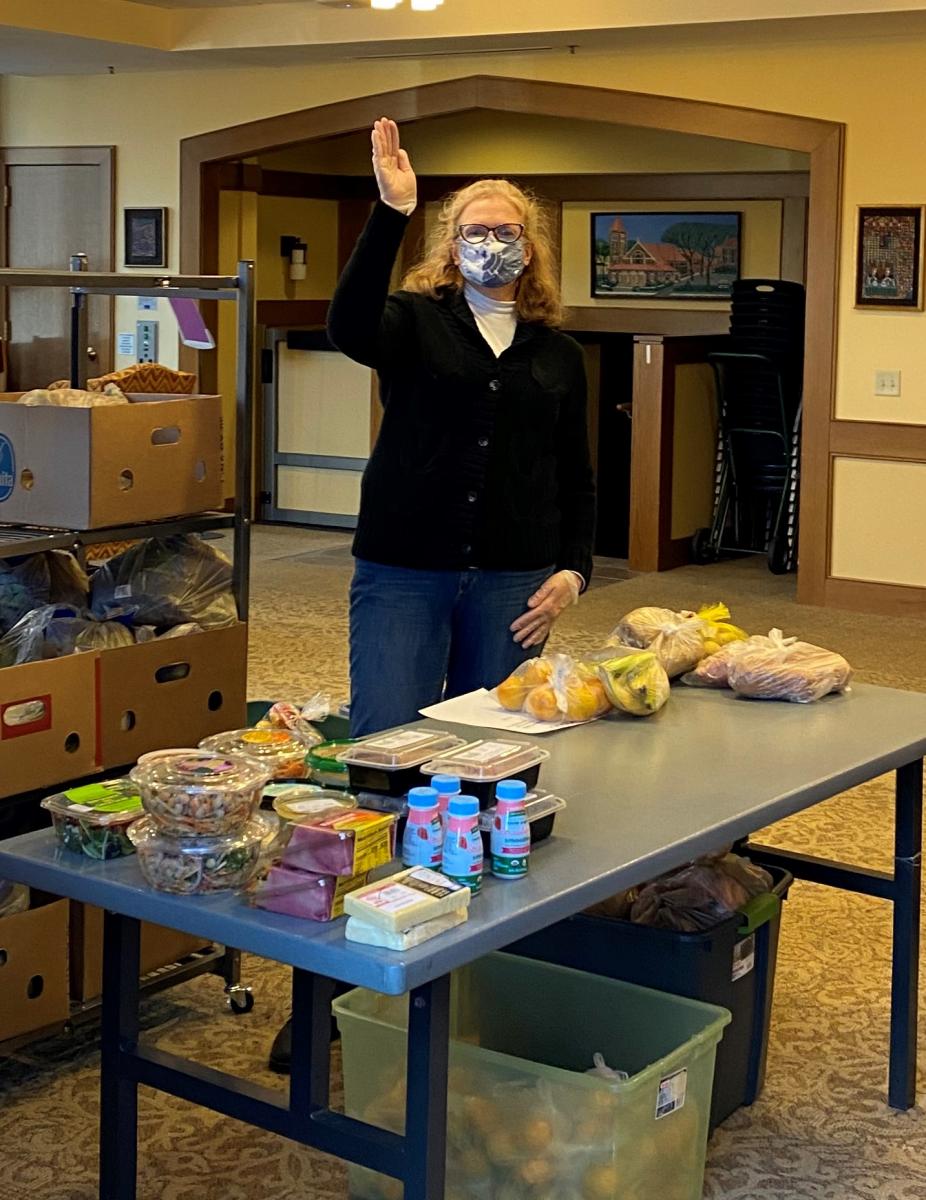 Katie Kearns is our February Volunteer of the Month!
Katie has been a volunteer with us since July 2019 with over 250+ hours logged already. We truly appreciate all that she does, really ALL that she does. Katie has helped out in many ways during the week in the pantry and at food distributions. When her time aloud she was a regular during the Sort & Bag shifts in the pantry (she loved sorting the bread!). At distributions she has been a consistent Registration volunteer, a Shoppers Assistant and just recently learned the Data Entry process. We can definitely say that she is well versed in the entire spectrum of what happens at the pantry. She is able to train new volunteers and take the lead when it is asked of her. Katie has a sense of calm and joy about her that we all love.  Thank you Katie for all you do!