Back to top
Volunteer Spotlight: Paul Clark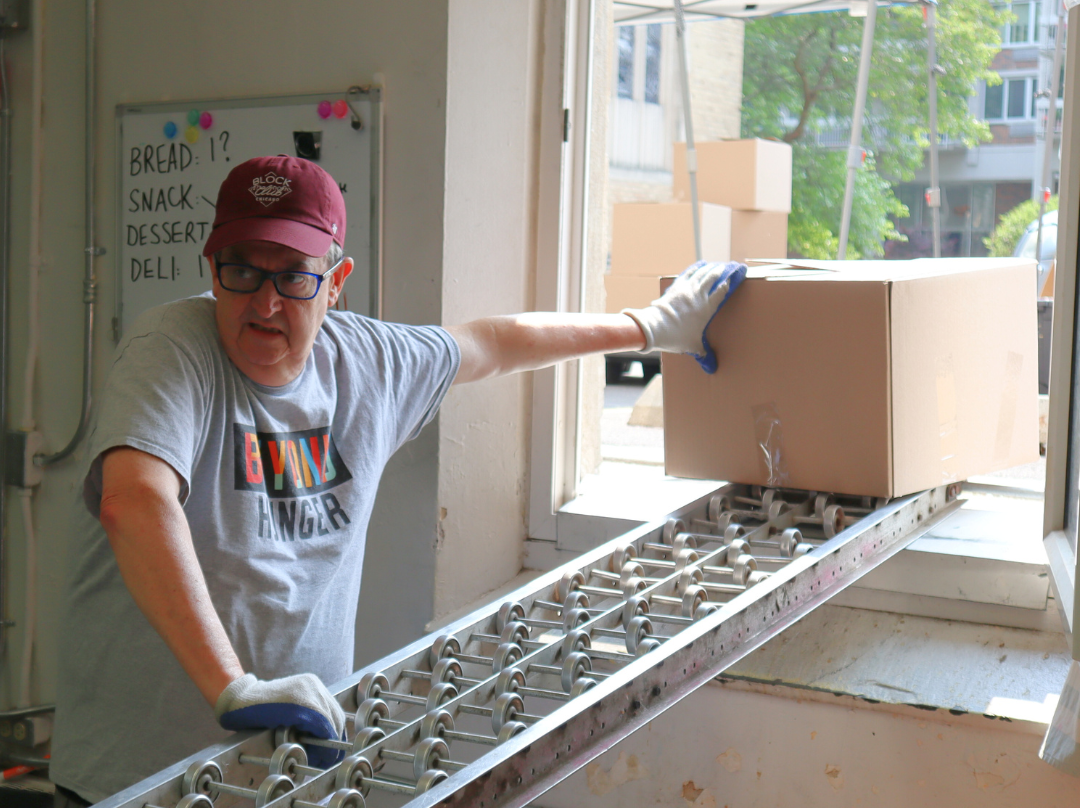 It's that time of the month again! We're bringing back our volunteer spotlight to recognize some of our current volunteers and the fantastic work they do in advance of our next orientation this Wednesday, July 19. My name is Sydney, and I am joining the Beyond Hunger team through the months of June and July as their communications summer intern. Over the next few days, I will be highlighting some of our amazing volunteers who are allowing me to share their Beyond Hunger stories. While there are many wonderful people who dedicate their time to volunteering, I had the opportunity to talk with these individuals about their experiences. Thank you to all who volunteer for everything you do! 
---
Paul  Clark
For over six years – through a rebrand, a global pandemic, and several modifications to the pantry's organizational system – Paul has supported us through it all.  
After attending a presentation given by our CEO, Michele Zurakowski, Paul knew he wanted to volunteer. He explained hearing about the main reasons why people visit the pantry – for example, having to forgo buying groceries to afford unexpected emergencies, like a car repair -- allowed him to understand the bigger picture of providing food assistance.  
"A lot of people are living right on the edge," he said. "I want to do what I can to help." 
Paul told me he volunteers with various organizations, but he continues to return to Beyond Hunger because he feels the program is well-managed and efficient. In his time here, he has found his calling as the self-proclaimed "guy at the window", pushing items from within the pantry on a metal conveyor to the valet volunteers outside. Although he acts in an unofficial volunteer title, Paul described his role as fulfilling.  
"Having a desk job and coming here and being more physical is a nice contrast," he said.  
Paul added there are many opportunities and flexibility for anyone interested in volunteering
"They have something going on every day of the week," he said. "There's opportunities for parents, for kids, [and] for people who are retired." 
He mentioned that seeing the breadth of volunteers who donated their time during the pandemic was eye-opening. He said that in a time of isolation, he felt a sense of community in the pantry. 
"We had everybody, from school-aged and high school kids, college kids, retired people, working people," he said. "It was like the one time during COVID that you could have a bunch of people – that weren't your family – together." 
The range Paul recounted when remembering the pandemic was still present when I spoke with him during one of his drive-thru distribution shifts. As several adults, both currently working and retired, moved throughout the pantry, a pair of younger siblings sorted cans in banana boxes, while high schoolers helped load food into the trunks of cars outside. I found Paul's story to be memorable, not only because of his longtime volunteer experience and enthusiasm, but also due to the community he discovered. There is something anyone – no matter their age – can do here to make a difference.  
---
To learn more and get involved with our volunteering, visit www.gobeyondhunger.org/volunteer