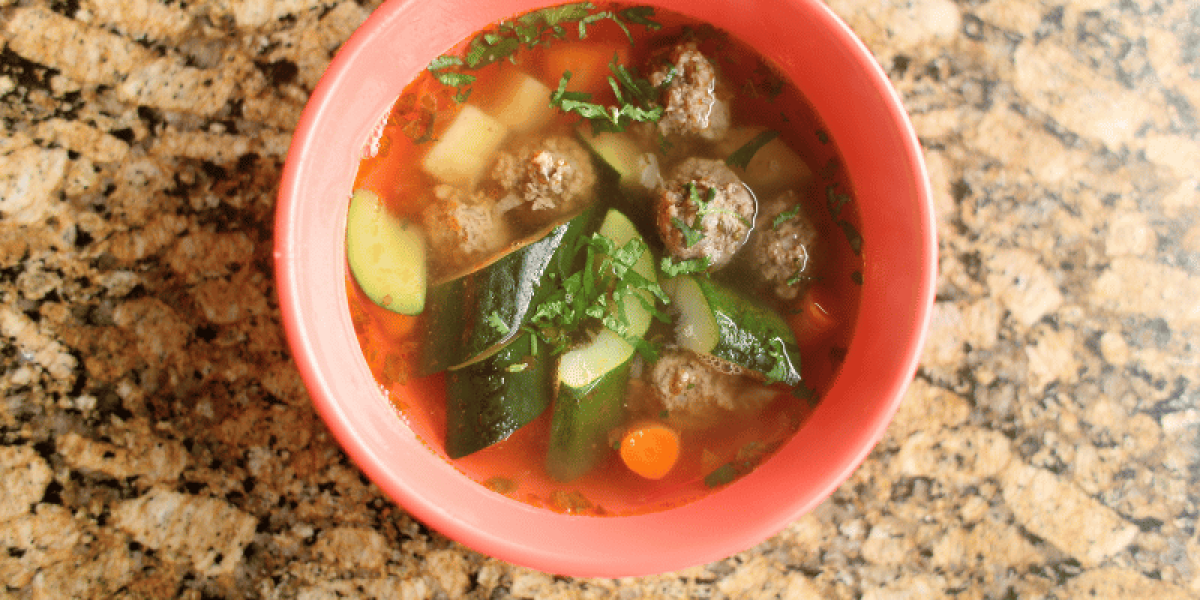 Albondigas is a traditional Mexican soup! It is filling, full of flavors, and is comforting on a cold day. This soup makes it easy to include vegetables in your meals!
Preparation time
5 minutes
Ingredients
½ tsp
ground black pepper
48 oz
low-sodium chicken broth
3
large carrots (peeled and chopped into 1" pieces)
3
medium russet potatoes (chopped into 1" cubes)
2
zucchini, medium (chopped into 1" cubes)
Instructions
1.    Add all the ingredients for the albondigas (meatballs) into a mixing bowl. Mix/fold thoroughly until everything is well combined. 
2.    Form 2-inch balls of this mixture. Place each on a plate or tray once rolled, then set aside.
3.    Add the chicken broth to a pot and bring it to a boil.
4.    Gently add the meatballs to the pot and let cook for 10 minutes. Add in the chopped carrots, potatoes, zucchini and chipotle peppers (if using). Boil for an additional 5 minutes. 
5.    Add 2-3 cups of water, if needed, and let simmer for 10-15 minutes or until the vegetables are fork tender.
6.    Let cool for 5 minutes before serving with fresh cilantro and a lime wedge. 
•    Optional: freshly chopped cilantro, lime wedges, and 2 chipotle peppers
Notes
Per Serving: Calories 320 kcal, Carbohydrates 41 g, Protein 27 g, Saturated Fat 2 g, Sodium 207 mg, Fiber 6 g, Sugars 8 g 

 
Source
This recipe was adapted and modified from Yellow Bliss Road.