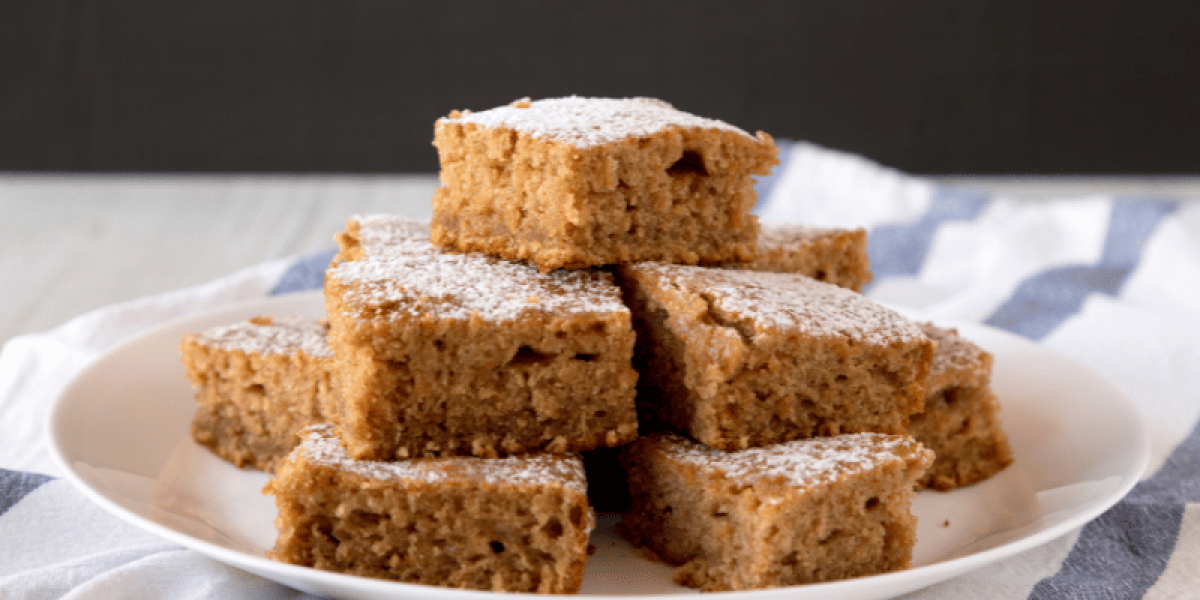 This applesauce cake is warm, light, and full of spices! It's not too sweet and not too rich, which makes it pair well with a rich cup of coffee on a cold snowy day!
Preparation time
10 minutes
Ingredients
2 Tbsp
butter (plus more for pan)
1 C
unsweetened applesauce
2 C
all purpose flour (plus 1 Tbsp )
Instructions
1.    Allow the butter to come to room temperature. Preheat the oven to 350ºF. Coat the inside of an 8x8-inch baking dish with butter.
2.    In a large bowl cream together 2 Tbsp of butter and the sugar using a hand mixer (or mixing by hand with a wooden spoon). Add the applesauce and stir to combine.
3.    In a separate bowl, stir together the flour, baking soda, cinnamon, cloves, salt, and nutmeg until well combined.
4.    Pour the flour mixture into the applesauce mixture and stir until just combined.
5.    In a separate small bowl, toss the raisins with about 1 Tbsp flour until they are lightly coated. Fold the flour coated raisins into the cake batter. Spread the cake batter into the prepared baking dish.
6.    Bake the cake for 30-35 minutes, or until the center springs back when pressed. Let the cake cool for 15 minutes before slicing into 9 pieces.
 
Notes
Per Serving: Calories 214 kcal, Carbohydrates 44 g, Protein 3.2 g, Saturated Fat 1.6 g, Sodium 208 mg, Fiber 2 g, Sugars 21 g 
Source
This recipe is by Alla Kos, Dietetic Intern.