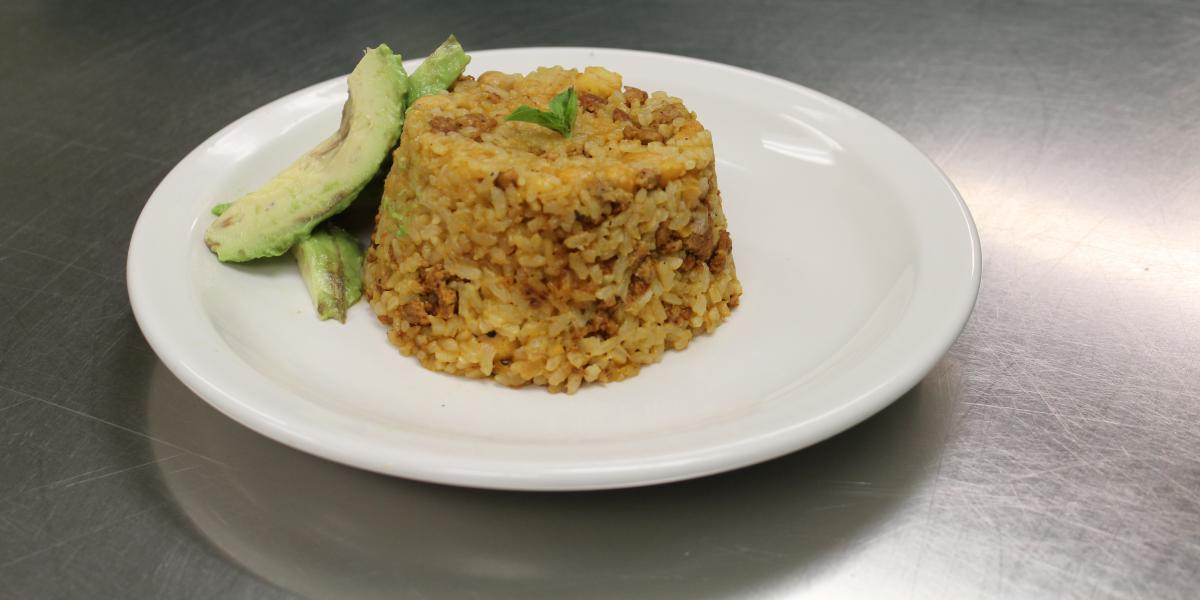 This simple recipe features the flavors of Puerto Rico. Rice, vegetables, and chorizo combine to make a flavorful, inviting dish that is sure to give you all the island vibes. 
Preparation time
15 minutes
Ingredients
1 lb
chorizo (casings removed, chicken preferred)
8 clv
garlic (mashed to a paste)
3 C
white rice, uncooked (medium grain rice, preferred)
2 can
garbanzo beans (rinsed and drained)
Instructions
1.    Heat oil over medium heat in a large pan. Add chorizo and cook for about 6 minutes, until fat is fully rendered. 
2.    Add garlic and sofrito and cook 2 minutes more. 
3.    To the pan, add rice, garbanzo beans, water, salt, and pepper. Bring to a boil.
4.    Boil, uncovered, until most of the water has been absorbed cooked, about 8 minutes. 
5.    Cover with a lid and reduce heat to low. Simmer for about 20 minutes, until rice is thoroughly cooked. Serve warm.
 
Notes
*Annatto oil is a combination of 2 Tbsp vegetable oil and 2 Tbsp annatto seeds. Combine and cook over medium-low heat for 10 minutes until oil becomes deep red. Remove seeds.
** Sofrito is a blend of garlic, onion, green bell peppers, and cilantro. You can find it in grocery stores or make the combination yourself at home. 
 
Source
this recipe is from our senior food pantry manager, Ricardo Garcia, and family