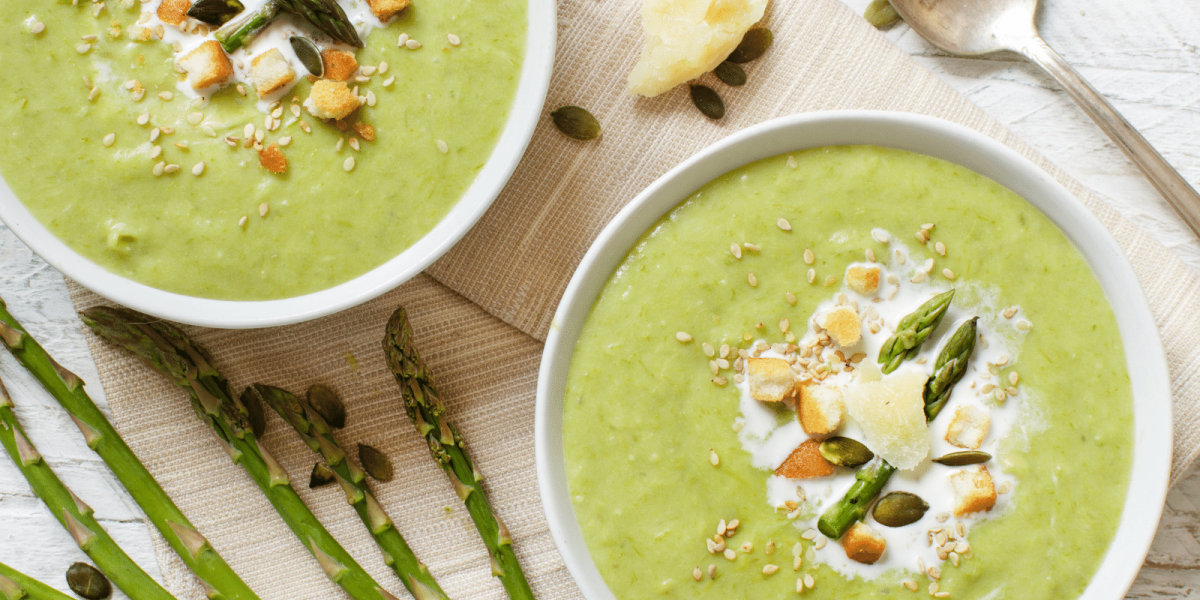 In this recipe, we pair the slightly bitter, earthy flavor of asparagus with garlic and cream. The result is a delicious, creamy asparagus soup. Although asparagus is a spring vegetable, luckily, it's found all year long in grocery stores either as fresh or canned. Asparagus is a nutrition powerhouse because of its high fiber, vitamin A, E, C, and K, and folate content.
Preparation time
5 minutes
Ingredients
3 can
asparagus (15 oz cans, or 2 lb fresh asparagus, cut into piece)
1 Tbsp
corn or other vegetable oil
2 C
low-sodium chicken broth
½ C
heavy cream or half-and-half
Instructions
1. If using canned asparagus, drain and rinse.

2. In a large saucepan, warm the oil and melt the butter over medium heat. Add garlic and cook for 1 minute.

3. Add the asparagus, salt, and pepper and cook for 5 minutes. If using fresh asparagus cook until it reaches a golden color.

4. Add broth. Simmer covered for 3 minutes for canned asparagus and 10 to 15 minutes for fresh (until asparagus is very tender).

5. Transfer the broth / asparagus mixture to the blender. Puree. Return the puree to the pot, add the cream, and warm over low heat.

6. Garnish with cream and serve hot.