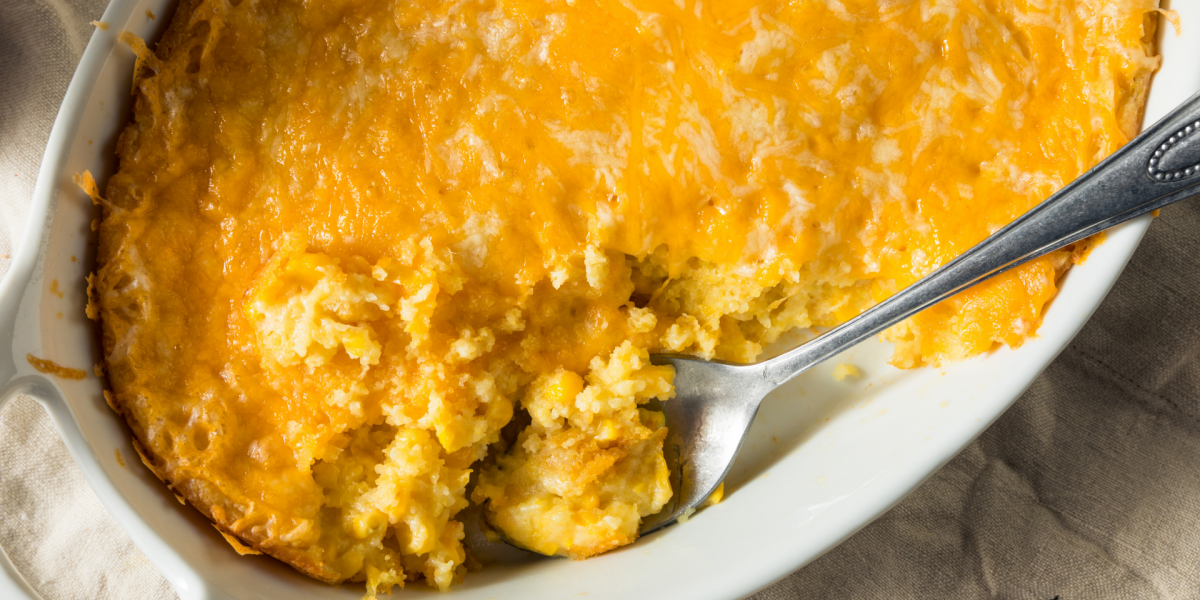 Try this heathy version of this cozy comfort food that makes a perfect side dish for any holiday meal. 
Preparation time
10 minutes
Ingredients
3
eggs (or 3/4 cup egg substitute)
1 C
green onions, chopped
cayenne pepper or black pepper
¼ C
grated Parmesan cheese
Instructions
1. Preheat oven to 325 degrees.
2. In a large mixing bowl, combine cream-style corn, whole corn and egg substitute. Using a wooden spoon, blend well to incorporate all ingredients.
3. Add Swiss cheese and corn meal, mixing well after each addition. Fold in parsley, green onions and butter. Season to taste with salt and pepper.
4. Pour contents into a 2-quart casserole dish coated with vegetable spray.
5. Sprinkle with Parmesan cheese and bake, covered, 40-45 minutes. Remove cover and brown slightly