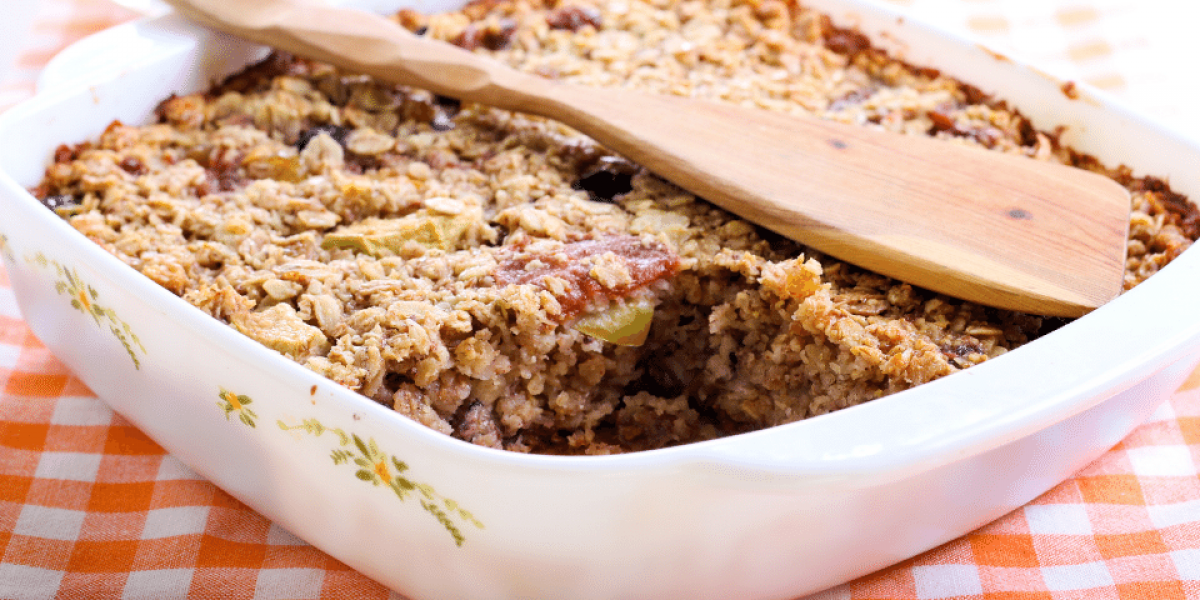 This recipe is great to use berries during the peak of the season OR raisins in the winter months for a warm and comforting breakfast or snack. Frozen blueberries or mixed berries would also work well in this dish. 
Ingredients
2 C
old-fashioned rolled oats
2 C
milk (dairy or non dairy)
2
banana (sliced into 1/2 inch pieces)
1 C
raisins (or 1/12 cup blueberries fresh or frozen or mixed berries)
Instructions
1.  Preheat the oven to 375o and butter the inside of an 8-inch square baking dish.
2.  Mix the oats, baking powder, cinnamon, and salt together in a bowl. In a separate bowl, whisk the maple syrup, milk, egg, half of the butter, and vanilla.
3.  Go back to the baking dish, and line a layer of sliced bananas across the bottom. Sprinkle about two-thirds of the raisins on top of the bananas. Pour the oat mixture into the baking dish on top of the bananas and raisins. Carefully pour the syrup and milk mixture over the top of the oats, and then scatter the rest of the raisins on top.
4.  Bake until the top is golden, and oats are set (about 35-45 minutes). Let cool for a bout 5 minutes, then melt the remaining butter and drizzle it over the top of the oatmeal bake. Serve while warm.
Per Serving: Calories 390, Carbohydrates 67 g, Protein 9 g, Saturated Fat 5 g, Sodium 250 mg, Fiber 6 g, Added Sugars 10 g