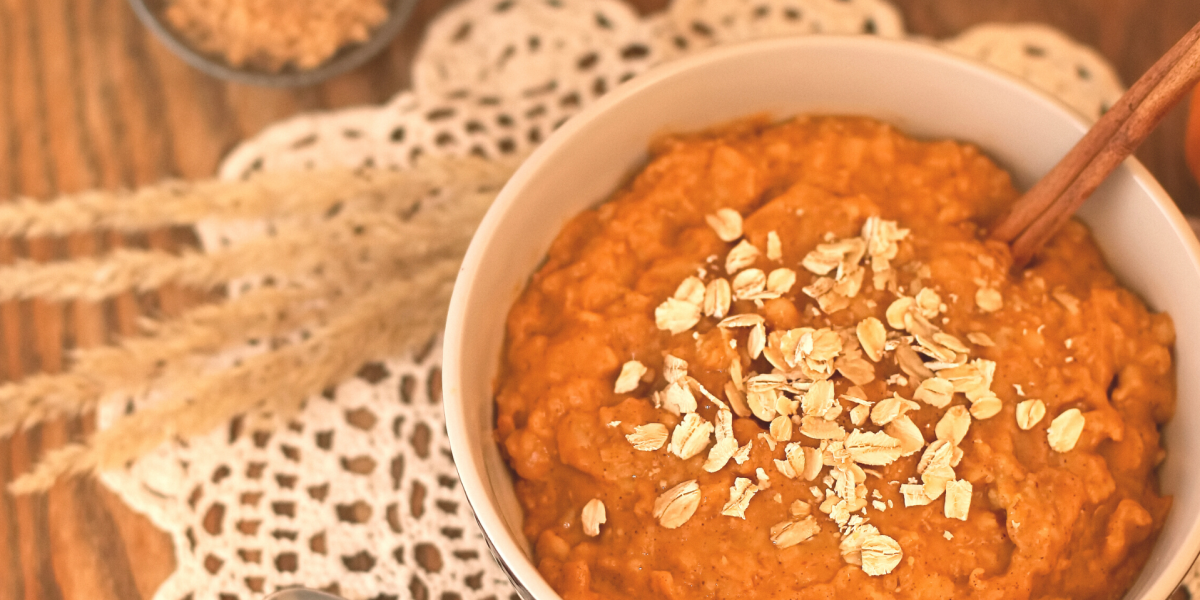 Can't wait until Thanksgiving for pumpkin pie? This easy-to-make breakfast will satisfy all your pie cravings in the form of a nutrient-packed breakfast that will last you all week!
Preparation time
20 minutes
Total time
1 hour, 5 minutes
Ingredients
1 can
pumpkin puree (15-oz can)
¼ tsp
pumpkin pie spice (cinnamon works as well)
1 ½ C
milk ((cow or plant-based))
Instructions
1. Preheat the oven to 375 degrees. In a large bowl, whisk together the pumpkin purée, brown sugar, eggs, vanilla, pumpkin pie spice, salt, and baking powder until smooth. Whisk In the milk.
2. Mix the dry oats into the pumpkin mixture. Coat a baking dish (8x8 or similar) with non-stick spray. Pour in the pumpkin oat mixture.
3. Bake in the oven for 45 minutes, or until the center no longer looks wet and the edges are lightly golden brown.
4. Serve hot right out of the oven or refrigerate until ready to serve. Eat it cold or reheat before enjoying.
5. Suggested serving options include topping with nuts, yogurt, maple syrup, or milk.