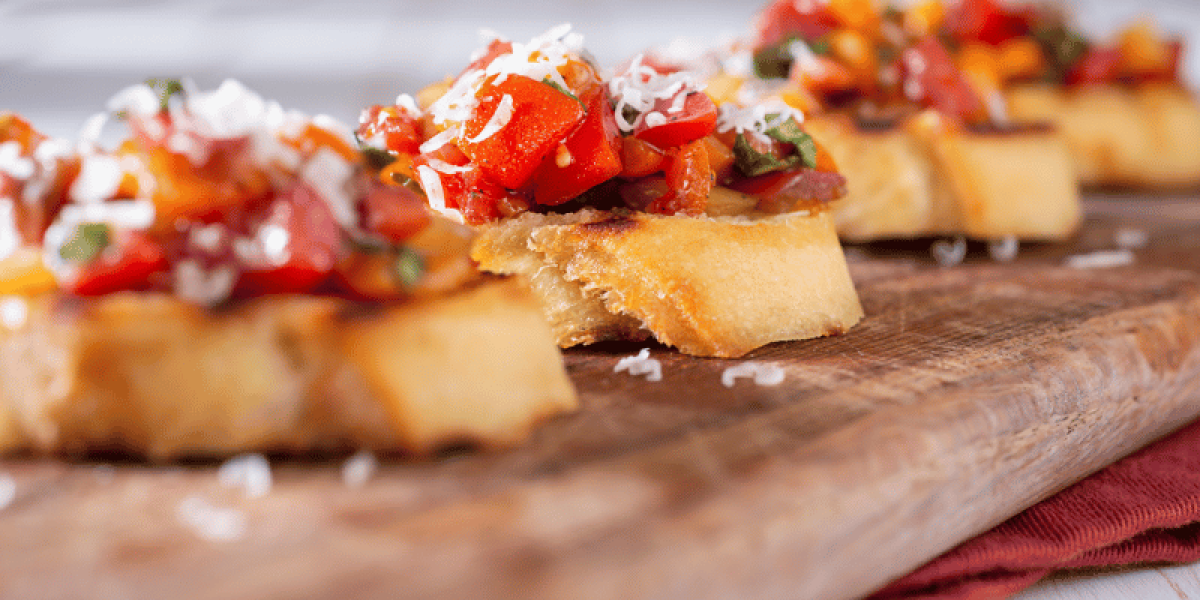 Bruschetta is a traditional appetizer served in Italian households. This simple dish is easy to make, and the tomato mixture can be made ahead for future use. Add this to the menu of your next get together!
Preparation time
5 minutes
Ingredients
1 lf
French bread (Cut into 1/4" slices)
3 Tbsp
olive oil (Divided)
⅓ C
leaves fresh basil, chopped
1 oz
Parmesan cheese (Freshly grated)
¼ tsp
ground black pepper
Instructions
1. Preheat oven to 400 degrees F (200 degrees C). Brush bread slices on both sides lightly with 1 tablespoon oil and place on large baking sheet.
2. Toast bread until golden, 5 to 10 minutes, turning halfway through.
3. Toss together tomatoes, basil, Parmesan cheese, and garlic in a bowl. Mix in balsamic vinegar, 2 Tbsp olive oil, salt, and pepper.
4. Spoon tomato mixture onto toasted bread slices and serve immediately.
Notes
Per Serving: Calories 197 kcal, Carbohydrates 33 g, Protein 8 g, Saturated Fat 1 g, Sodium 480 mg, Fiber 3.8 g, Sugars 2 g