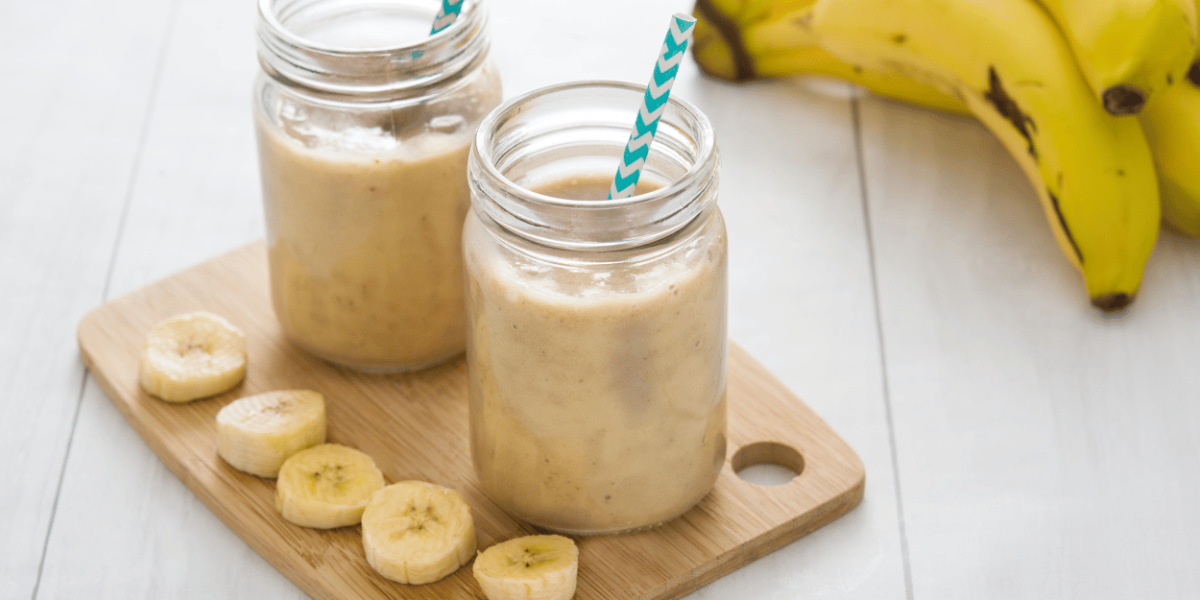 This is a delicious drink, which offers a boost of energy and taste as enjoyable as ice cream! The dates used in the smoothie provide a variety of vitamins and minerals.
Preparation time
5 minutes
Ingredients
½ C
frozen strawberries (or ice)
Instructions
1. Remove the pit from the dates by slicing down the center, vertically along the length of the date.

2. Combine all the ingredients in a blender and pulse to chop and distribute. Then increase the blender to the highest speed for minute until smooth and frothy.

3. Serve chilled. Enjoy!
Notes
Per Serving: Calories 213 kcal, Carbohydrates 46g, Protein 9g, Saturated Fat 0.2g, Sodium 104mg, Fiber 3.5g, Sugars 40g
This recipe developed by Noha El-Sharkawy from SugarandGarlic.com
Chef's note: Dates come in several varieties, and most will work in this recipe. Find them in the dried fruit or produce section of the grocery store. Medjool dates are commonly found in the US and are larger, creamier, and have more "flesh" to them than other varieties. Dates can be used to sweeten many drinks and baked goods and provide a rich, sweet, caramel flavor.