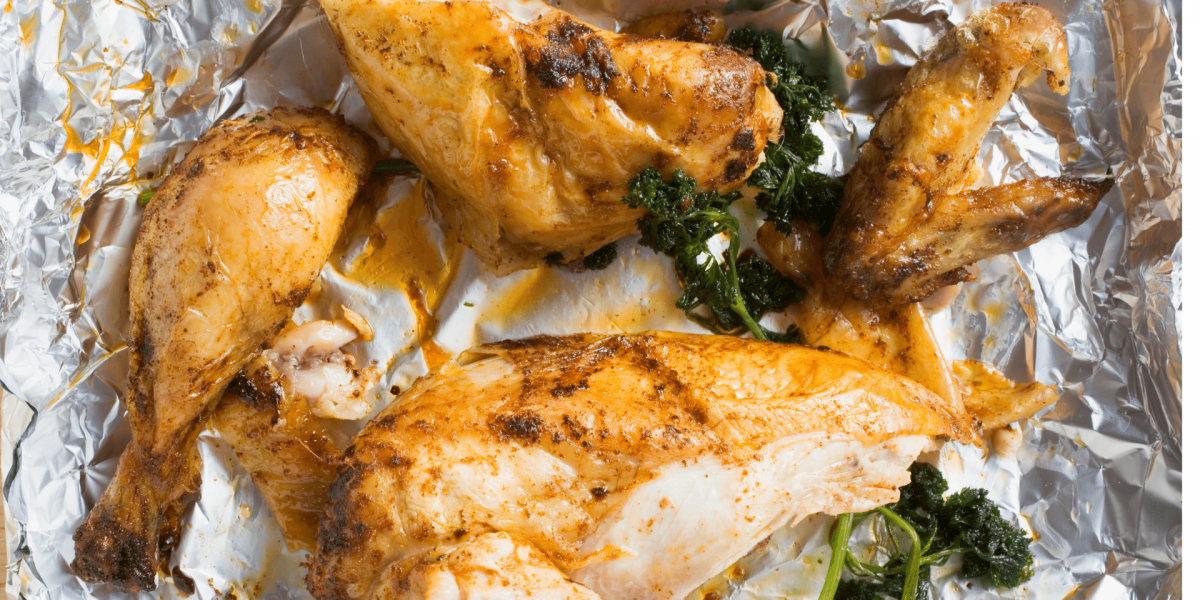 Preparation time
10 minutes
Ingredients
4
boneless, skinless chicken breasts (halved, 1 pound)
2
red potatoes (small, unpeeled, thinly sliced)
1
bell pepper (seeded and sliced)
1
green onion (finely chopped)
1 ½ C
cheddar cheese (shredded)
Instructions
1. Preheat oven to 375 F. Place a foil sheet, approximately 12x12 inches, on a work surface.
2. Spoon about 1 teaspoon of the barbeque sauce in the center of the foil. Place one chicken breast half over barbeque sauce and spread another teaspoon of sauce over chicken.
3. Top with quarter of the potato, bell pepper and onion. Sprinkle with a little of the salt and pepper.
4. Fold foil in half to cover contents; make narrow folds along edges to seal. Repeat with remaining ingredients to assemble three more packets.
5. Place the four packets on the baking sheet and bake for 35 minutes. Open foil packets with scissors and carefully pull back edges as contents may be very hot.
6. Sprinkle a quarter of the cheese over the top of each chicken breast and return to oven, unsealed for two minutes or until cheese is melted. With a spatula, transfer the contents of each packet onto individual serving plates.
Notes
Calories: 290 Total Fat: 4.5g Saturated Fat: 2.5g Cholesterol: 75mg Sodium: 630mg Carbohydrates: 21g