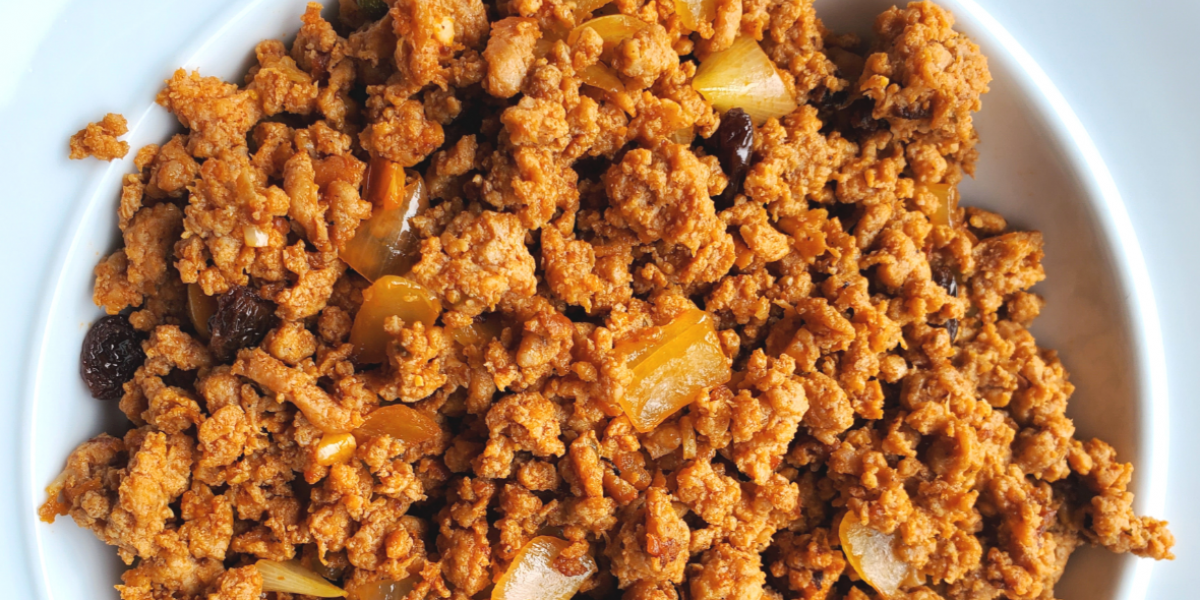 Picadillo is a delicious stew made with ground beef, tomatoes, and other ingredients. It is a popular dish in South American countries and the Caribbean. It traditionally contains raisins. (Did you know ¼ cup dried fruits, like raisins, fulfills 1 serving of a fruit?) Serve it over rice or as a filling in tacos.
Ingredients
½ C
brown rice (long grain, uncooked)
16 oz
lean ground beef (or turkey)
⅓ C
diced tomatoes (canned, no salt added with juices)
1 C
tomato sauce (no salt added)
¼ C
raisins (seedless, unpacked)
2 Tbsp
cilantro (fresh, chopped - optional)
Instructions
1. Combine brown rice and water in a small pot. Stir once.
2. Heat on medium-high heat to a rolling boil. Cover and reduce heat to medium. Cook until water is absorbed, 15–20 minutes. Fluff the rice gently with a fork.
3. Heat a medium skillet on medium-high heat. Brown ground beef. Drain off any excess grease.
4. Add onions and bell peppers, sauté on medium high heat until onions and bell peppers are soft, about 5 minutes.
5. Add garlic to ground beef. Stir frequently until garlic is cooked through, about 2 minutes.
6. Add diced tomatoes with juice, tomato sauce, raisins, oregano, and cumin. Bring to a boil and remove from heat.
7. Serve ½ cup picadillo over ¼ cup rice. Garnish with 1 teaspoon cilantro (optional).
Per Serving: Calories 198, Carbohydrates 29.8 g, Protein 15.3 g, Saturated Fat 1 g, Sodium 50 mg, Fiber 3 g, Sugars 12 g