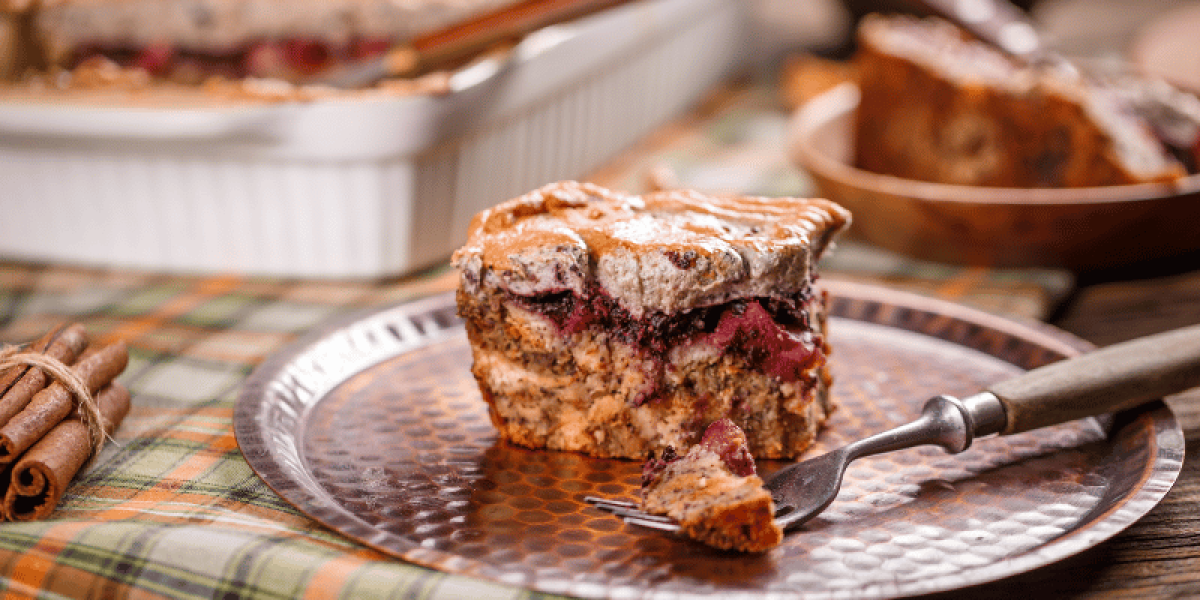 Blueberry banana baked French toast can make for a great start to your morning. Mashed banana and blueberries add natural sweetness to the dish. Use whole-wheat bread for an extra boost of fiber. For busy mornings, make this meal ahead of time and reheat in the morning. Top with leftover blueberries and bananas, extra walnuts, a drizzle of syrup, nut butter or your other favorite toppings!
Preparation time
40 minutes
Total time
1 hour, 25 minutes
Ingredients
1 ½
overripe bananas, mashed
Instructions
1. Preheat the oven to 350o F. Prepare a baking dish with nonstick cooking spray.
2. Dice the bread slices to 1-inch cubes. Evenly distribute the cubes into the baking dish.
3. In a large bowl, mash the bananas until mostly smooth with a few lumps. Whisk the eggs, milk, cinnamon, and vanilla extract.
4. Pour the mixture evenly over the cubed bread until all the bread pieces have been coated in the egg mixture.
5. Place in the fridge for 30 minutes to allow the bread to absorb the liquid.
6. Evenly distribute the blueberries and walnuts through the mixture and lightly mix, being careful to not mash the blueberries. (This can be stored in the fridge overnight or baked right away.)
7. Bake for 40-45 minutes or until cooked through and the bread is lightly browned.
8. Serve warm.
Notes
Per Serving: Calories 455, Protein 18.5 g, Saturated Fat 3.8 g, Sodium 303.7 mg, Fiber 1.7g, Sugars 12.8 g This recipe was adapted from https://www.hauteandhealthyliving.com.