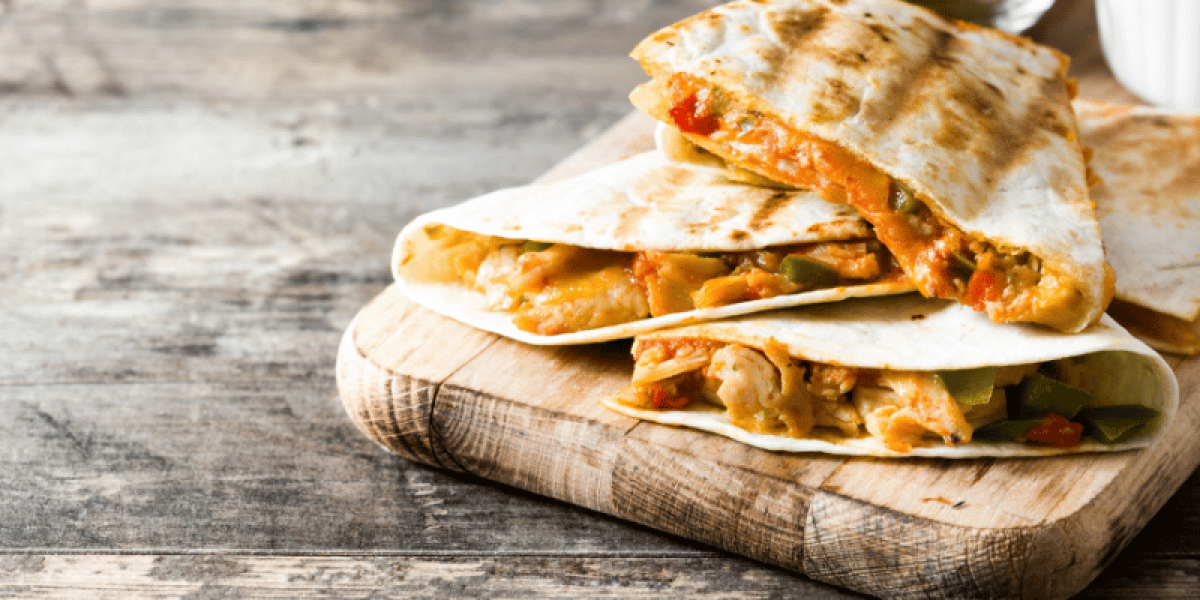 Looking for the perfect breakfast meal? Well, you've found the right recipe. This meal contains fluffy eggs and spicy chiles that will make your mornings a pleasure! Lightly toasted to perfection, this quesadilla redefines breakfast.
Preparation time
15 minutes
Ingredients
¼ tsp
ground black pepper
2
whole wheat tortillas (10-inch)
1 ½ C
grated cheese (shredded cheese (Mexican blend, Monterey, or Pepper Jack, reduced fat preferred))
4 sli
turkey bacon (cooked crisp and crumbled)
Notes
1. Coat a small skillet lightly with cooking spray.

2. Sauté green chiles over medium-low heat for 1-2 minutes. Add beaten eggs and cook, stirring, until scrambled and set. Season with pepper.

3. Coat a second, large skillet lightly with cooking spray. Place one tortilla in the skilled and cook over medium heat until air bubbles begin to form, about 1 minute. Flip tortilla over and cook for 1 minute more (do not let tortilla get crispy).

4. Sprinkle half the cheese evenly over the tortilla, covering to the edges.

5. Reduce heat to low. Quickly arrange half the cooked bacon and half the egg mixture over the cheese. Cook until the cheese starts to melt, about 1 minute.

6. Fold tortilla in half to create a half-moon shape. Flip folded tortilla over and cook until it is lightly toasted and the cheese filling is completely melted, 1-2 minutes.

7. Transfer quesadilla to a cutting board. Coat the skillet with cooking spray and repeat steps 3-6 with the second tortilla and remaining cheese, bacon, and egg mixture.

8. Cut each quesadilla into 3 wedges and serve immediately with fresh salsa.
Source
Per Serving: Calories 160 kcal, Carbohydrates 8 g, Protein 14 g, Saturated Fat 4.2 g, Sodium 460 mg, Fiber 5 g, Sugars 1 g.

This recipe was adapted from Kelley Clearly Coffeen, PHD.