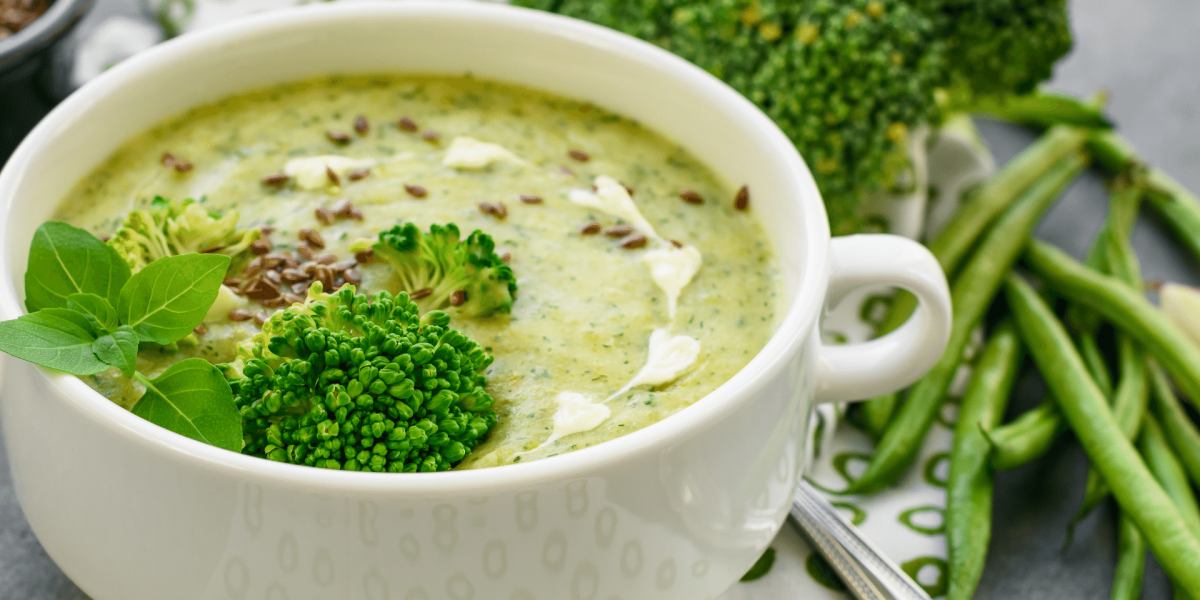 Broccoli is touted as a health food because it is loaded with vitamins, minerals, and fiber. One cup of broccoli has as much vitamin C as an orange. It is also high in potassium, which can play a key role in maintaining normal heart function. Make this heartwarming winter soup to savor your senses!
Preparation time
10 minutes
Ingredients
3 ½ C
broccoli florets, fresh or frozen
¼ C
grated Parmesan cheese (Optional seasoning: cumin powder)
Instructions
1. In a large saucepan bring water to a boil and add salt add broccoli florets. Close the lid and blanch for 3-4 minutes.

2. Drain the broccoli and reserve the blanching water.

3. In a medium saucepan, heat the oil and 1 tbsp of butter over medium-high heat. Add diced onion and cook until onions soften for 2 minutes approx. Then add minced garlic and sauté one minute more. Add carrots, stir, and cook for 1-2 minutes. Add salt and pepper. Cover with 3 cups of the blanching water. Stir well, cover the pan, let it come to a boil for 2-3 minutes.

4. Turn the heat off and add the pan contents to the blender; blend mixture until it reaches the consistency of a smooth puree.

5. In a large saucepan, melt 1 tbsp of butter over low heat. Add flour and whisk continuously until flour cooks for 2 minutes approx. Add light cream gradually while continuously whisking to prevent lumps.

6. After milk thickens, add the pureed broccoli- broth and stir well.

7. Add the parmesan cheese. Simmer for 2-3 minutes.

8. Optional: Drizzle some cream on top and serve hot.