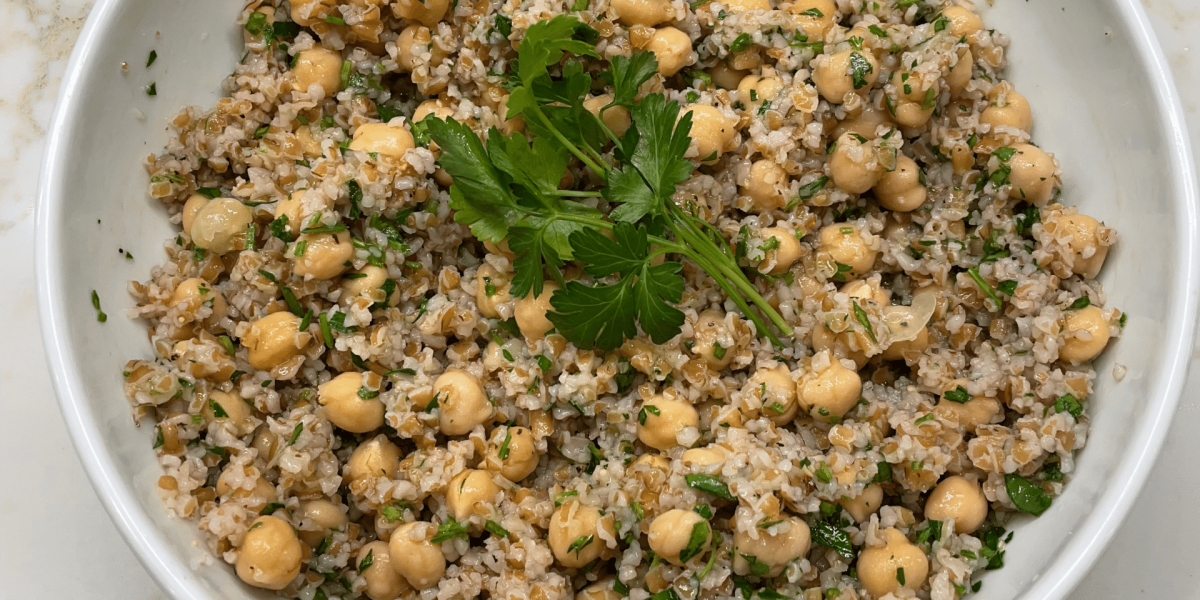 Bulgur is a classic ingredient from the Greeks of Asia Minor.  Enjoy this nutrient packed dish as a side dish or as a filling Lenten dish.
Preparation time
5 minutes
Ingredients
1 C
coarse bulgur wheat (cracked wheat)
1 can
chickpeas, drained and rinsed
3 Tbsp
extra virgin olive oil
2 Tbsp
fresh parsley (chopped)
Instructions
1.    Place bulgur in a medium pot and cover with water. Bring to a boil, and boil until bulgur is soft, about 15 min. Strain well and place bulgur into a bowl.
2.    In a medium-sized serving bowl, combine the bulgur, chick-peas, parsley and olive oil.  Season to taste with salt and pepper.  Add lemon juice and hot red pepper flakes (if using) and mix well.  Serve warm or at room temperature.
3.    Alternatively, this dish can be a side dish to any roasted meat or fish.
Source
Adapted from The Greek Vegetarian by Diane Kochilas.