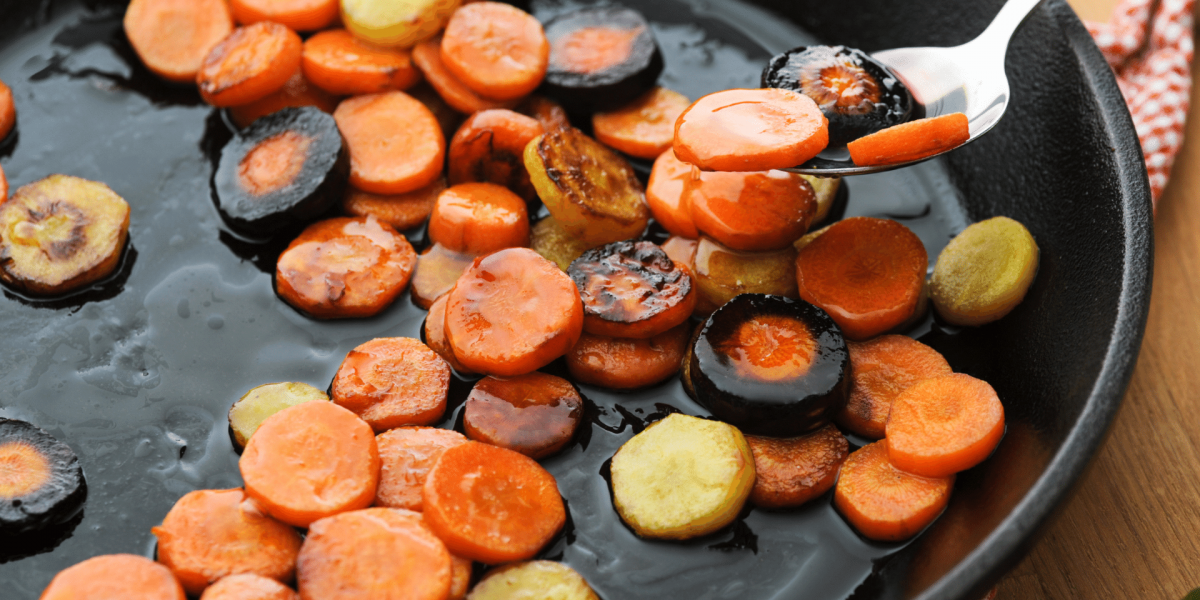 Look on the bright side! You CAN enjoy food that is tasty and good for you. This bright side dish is loaded with vitamin A and uses just a few ingredients. It's the perfect compliment any main dish that needs a dash of color.
Preparation time
5 minutes
Ingredients
1 lb
rainbow carrots (trimmed, scrubbed, and cut into 1-inch pieces )
½ tsp
ground black pepper
chives (minced, optional)
Instructions
1. Preheat oven to 425 F. Line a rimmed baking sheet with parchment paper or coat with cooking spray.
2. Toss carrots with butter, salt, and pepper. Arrange carrots in a single layer on the baking sheet.
3. Roast for 20 – 25 minutes or until tender and browned.
4. Drizzle carrots with lemon juice. To serve garnish with chives.
Notes
Per 1 cup Serving- Calories 130, Saturated Fat 5g, Sodium 80mg, Added Sugars 0g