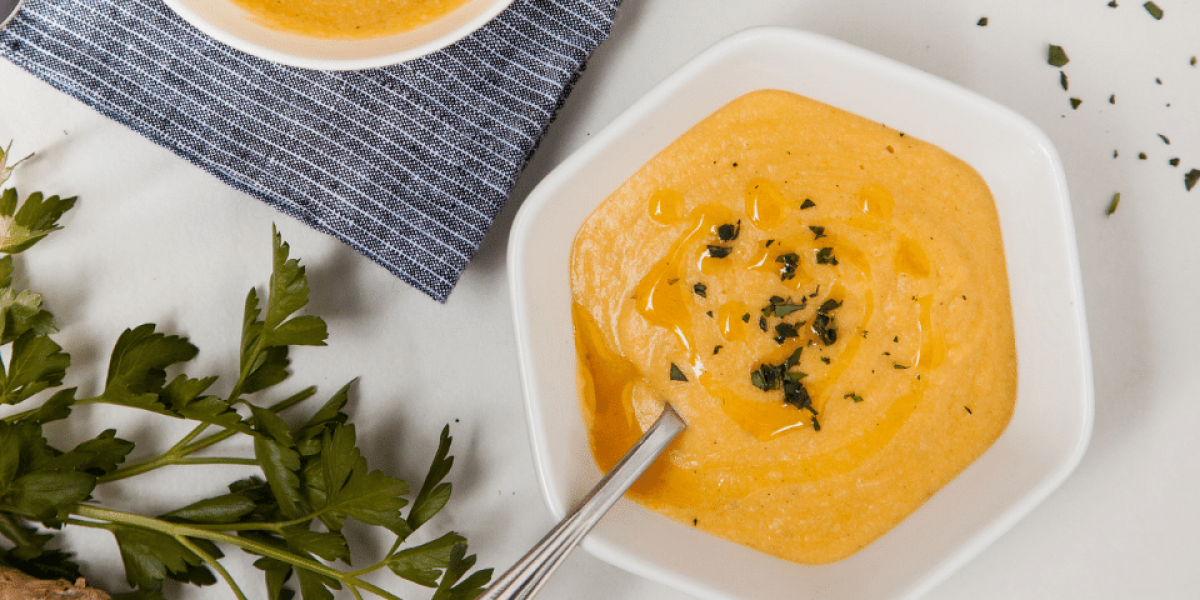 Looking for a cozy recipe for the fall and winter? Don't look any further! This healthy, vegetable-rich recipe will warm you up during those cold winter days, and it will satisfy your cravings. It only requires 10 ingredients, and the soup can last up to a week in the fridge! Unsure how to peel and cube a butternut squash? Simply scan the QR code below and you'll be directed to an instructional video. Enjoy!
Preparation time
10 minutes
Ingredients
1
butternut squash (3lb, peeled, seeded, cubed)
½ tsp
fresh sage (chopped)
1 tsp
fresh ginger (grated)
3 C
vegetable broth ((or 4 cups))
Instructions
1.  Heat the oil in a large pot over medium heat. Add the onion, salt, and several grinds of fresh pepper and sauté until soft, 5 to 8 minutes. Add the squash and cook until it begins to soften, stirring occasionally, for 8 to 10 minutes.
2. Add the garlic, sage, rosemary, and ginger. Stir and cook 30 seconds to 1 minute, until fragrant, then add 3 cups of the broth. Bring to a boil, cover, and reduce heat to a simmer. Cook until the squash is tender, 20 to 30 minutes.
3. Let cool slightly and pour the soup into a blender, working in batches if necessary, and blend until smooth. If your soup is too thick, add up to 1 cup more broth and blend. Season to taste and serve with parsley, and crusty bread.
Notes
Per Serving: Calories 108, Carbohydrates 12 g, Protein 1 g, Saturated Fat 1 g, Sodium 416 mg, Fiber 2 g, Sugars 4 g