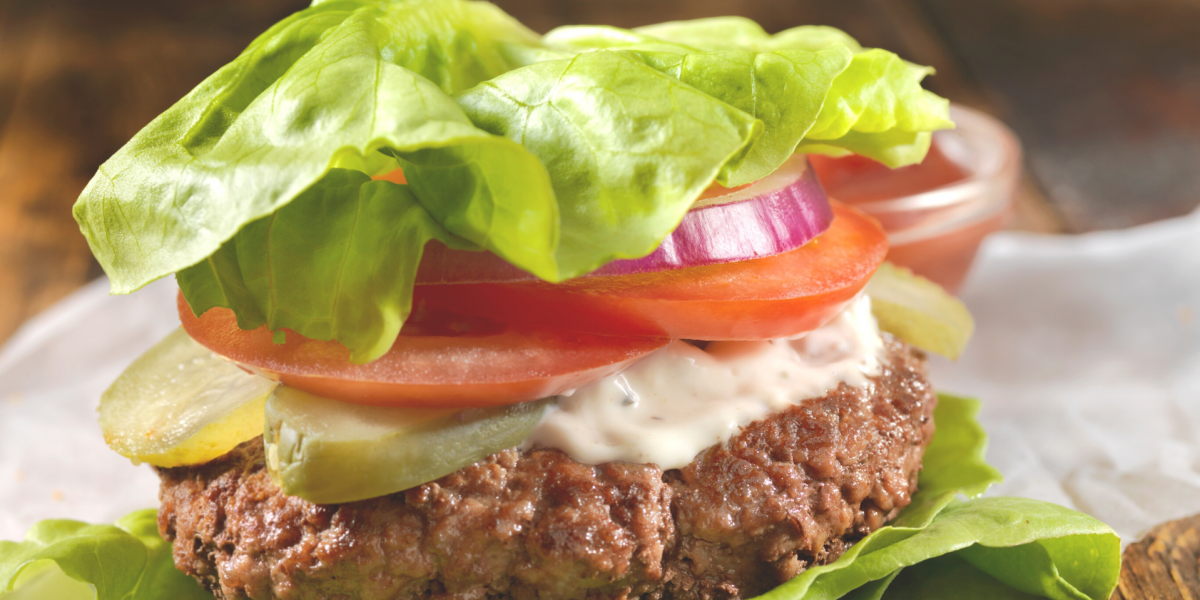 Try out this delicious California Burger Wrap recipe or use any leftover burgers! This dinner recipe provides iron and Vitamin A. Everyone is bound to enjoy this high-protein meal.
Ingredients
16 oz
lean ground beef (or turkey)
¼ tsp
ground black pepper
⅓ C
crumbled feta cheese (or Parmesan)
2 Tbsp
mayonnaise (reduced fat)
cherry tomatoes (chopped optional)
Instructions
1. In a large bowl, combine beef (or turkey), salt and pepper, mixing lightly but thoroughly. Shape into eight 1/2-in.- thick patties.
2. Grill burgers, covered, over medium heat or broil 3-4 inches from heat for 3-4 minutes on each side. Place burgers on one lettuce leaf. Combine feta and mayonnaise; spread over burgers. Top burger with chopped cherry tomatoes and optional avocado. Place another lettuce leaf on top of the burger; Enjoy!
Per Serving: Calories 235, Carbohydrates 7.4 g, Protein 28.1 g, Saturated Fat 4.2 g, Sodium 496 mg, Fiber 3 g, Sugars 2.9 g