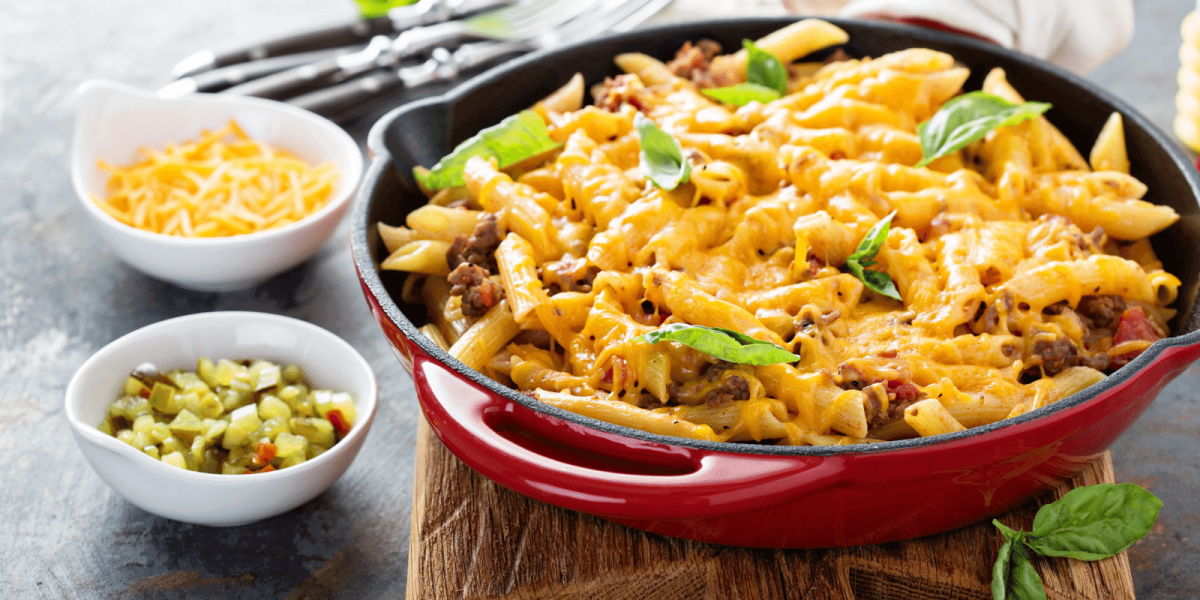 Canned pork is fully cooked and packed in water. It contains very little salt. Open can and drain with a mesh strainer or colander. Rinse with warm water and pick out any pieces of fat. Shred with a fork or hands. A drained, 24 oz. can, will easily feed four adults with at least 3 ounces cooked meat per serving; similar to one pound of ground beef or turkey, cooked. Use it as a substitute for recipes using cooked ground beef or canned tuna.
Instructions
RECIPE IDEAS:
• Make pulled pork! Mix the shredded pork with sautéed onion and bell peppers. Stir in your favorite BBQ sauce and serve it on a bun with pickles or coleslaw. Switch out the bread-Try tortillas, pretzel rolls, focaccia or Hawaiian bread
• Mix it in to mac and cheese
• Crown your baked potato with a spoonful of shredded pork or mix it into twice-baked potatoes
• Mix it into your favorite pasta sauce
• Make a batch of shredded pork nachos
• Use it in shredded pork enchiladas or in tacos
• Stir some into your next batch of chili
• Sick of chili? Make pork and beans with your favorite canned beans and barbecue sauce
• Top your salad with some shredded pork
• Wrap shredded pork in dough to make empanadas
• Enjoy it for breakfast in a shredded pork sweet potato hash or egg bake (recipe provided by OPRF Food Pantry)
• Combine it with queso (cheese) for a game-day dip
• Go Cajun and serve it over rice and beans.
• Go Asian and serve it with noodles, bean sprouts, bamboo shoots and snap peas or make Asian lettuce wraps with it
• Go Chinese or Thai and stir it in your fried rice.
• Bake your shredded pork into a quiche
• Make a shredded pork pizza!
• Make a Cubano sandwich: shredded pork, ham, Swiss cheese, mustard and a dill pickle!