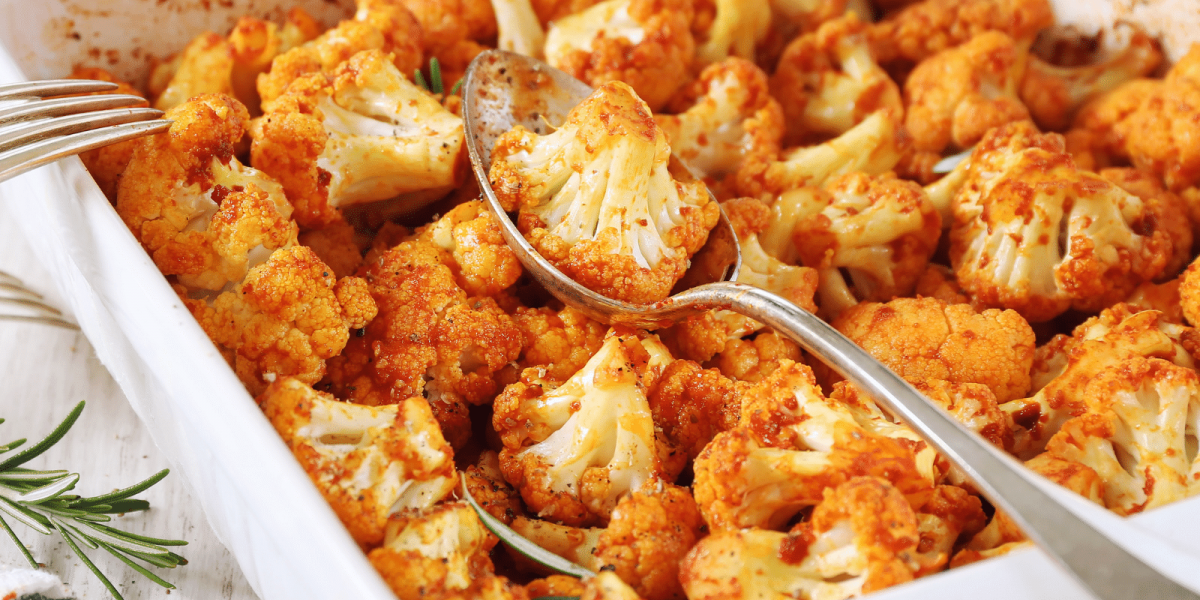 This cauliflower wing recipe is a great appetizer for vegetarians, vegans, and meat eaters alike! It's delicious enough that even chicken wing fans will be excited to give it a try. Cauliflower is high in fiber, which is great for heart health.
Preparation time
10 minutes
Ingredients
1
Medium cauliflower, cut into large florets
4 Tbsp
olive oil, divided
½ tsp
ground black pepper
⅓ C
hot sauce, such as Frank's Red Hot
Instructions
1. Preheat the oven to 475°F. Place the cauliflower on a rimmed baking sheet.
2. Drizzle cauliflower with 3 tablespoons of the oil and toss to combine. Sprinkle with the garlic powder, salt, and pepper, and mix until evenly coated. Arrange in an even layer.
3. Roast until golden-brown and beginning to crisp, about 15 minutes. Meanwhile, whisk the hot sauce and remaining 1 tablespoon oil together in a small bowl or liquid measuring cup.
4. Remove the cauliflower from the oven. Pour the hot sauce mixture over the cauliflower and use a spatula to toss until the florets are evenly coated. Return to the oven and roast until crispy, about 5 to 10 minutes more.
Cauliflower wings are best eaten immediately. Optional toppings: Dip in ranch, Greek yogurt dip, or with a side of celery