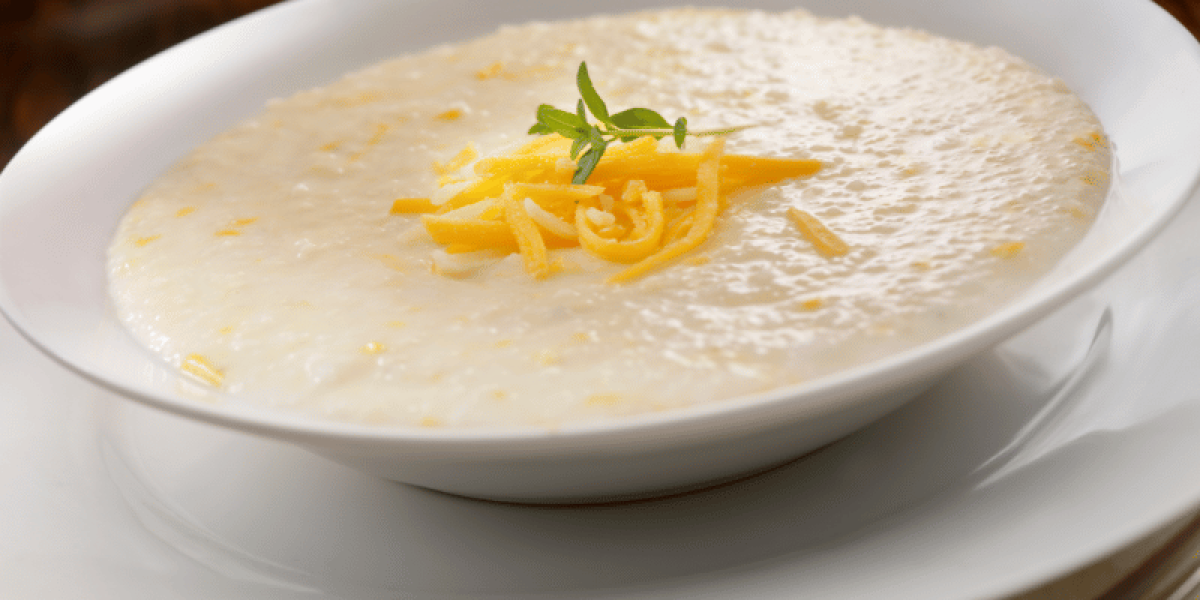 These rich, cheesy grits serve as a comforting food during the holiday season! While this recipe includes far less fat than the traditional one, it tastes just as delicious and is (most importantly) more nutritious. Cheese grits can be served for breakfast or as a side dish. 
Preparation time
0 minutes
Ingredients
1 ½ C
corn grits (preferably stone-ground grits)
1 tsp
ground black pepper
4 oz
shredded cheddar cheese
Instructions
1.    Bring water to a boil. Add grits, salt, and pepper. Lower to a simmer and cover.
2.    After about 10 minutes stir in butter. Then recover and continue to simmer for another 10-15 minutes, while stirring occasionally.
3.    Finally, stir in the shredded cheddar, one handful at a time, until fully melted into the grits. Serve warm.
 
Notes
Chef's Note: Choose stone-ground grits, if possible. They are less processed; therefore, they provide more nutrition. We recommend serving cheese grits with eggs and sautéed vegetables, such as collard greens, spinach, or any other vegetable. 
Per Serving: Calories 252 kcal, Carbohydrates 35 g, Protein 9 g, Saturated Fat 4 g, Sodium 440 mg, Fiber 0.1 g, Sugars 0.1 g 
 
Source
This recipe is by Alla Kos, Dietetic Intern.